Former East Valley standout Rodrick Fisher gets first collegiate start, scores early touchdown for Washington State PULLMAN – Two Spokane-area Cougars players made their first career starts on Saturday, and it didn't take long for one of them to make a splash at Martin Stadium in Pullman.
One series after sophomore cornerback Armani Marsh (a Gonzaga Prep graduate) made his first start on defense, wide receiver Rodrick Fisher scored the Cougars' first touchdown of the season.
Fisher, the East Valley High School graduate, got the start as the X receiver and scored on a 41-yard reception that gave the Cougars a 7-0 lead.
Lined up on the left side of the offense, Fisher ran a deep post and beat senior cornerback Ray Buford down the middle of the field. He caught Anthony Gordon's throw inside the 5-yard line and took two steps into the end zone. It was his first career touchdown and second career reception.
"You get a feeling for it," he said of the play. "I knew it was a touchdown before it was a touchdown."
He had two more catches and finished with three receptions for 66 yards.
"It feels great, because I put in a lot of hard work," Fisher said. "It's a long offseason for a short season, so for things to work out the way they do, to unfold the way they have, it feels great."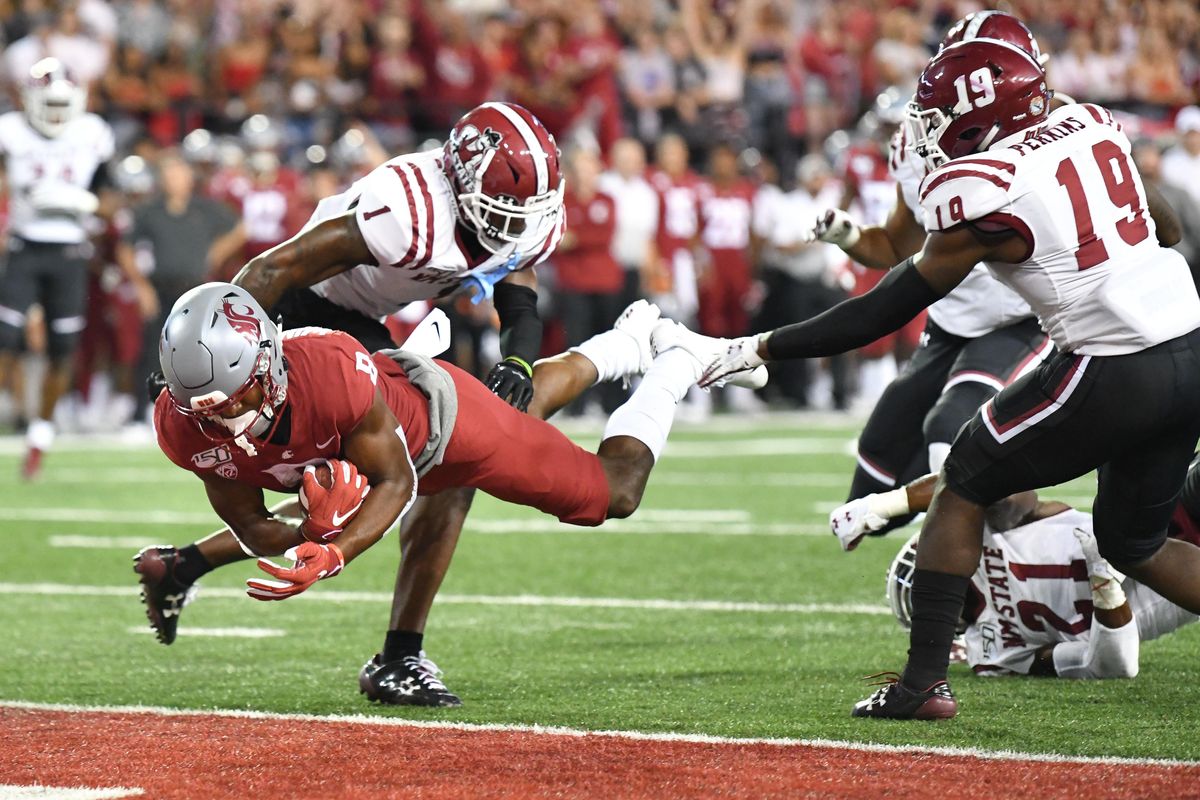 ---