News > Crime/Public Safety
Missing woman's phone found by Spokane River
UPDATED: Thu., Jan. 3, 2019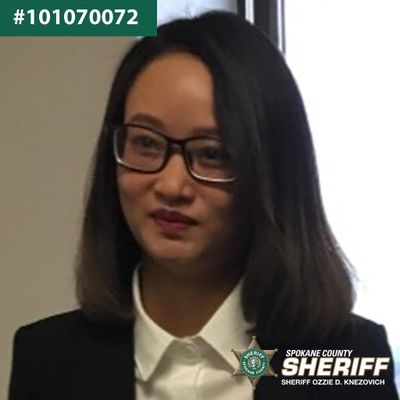 Since Loc Nguyen, 24, went missing on Dec. 3, detectives have traced her steps and found no evidence of anyone being with her the night of her disappearance.
Nguyen's phone was found a few days after she went missing, and Spokane County Sheriff's detectives continue to search for evidence of a kidnapping. They are seeking messages and calls to and from the phone, as well as GPS data, according to an affidavit for a search warrant filed Wednesday in Spokane County Superior Court.
Nguyen left work at about 7 p.m. and drove her 2009 Volkswagen Tiguan to Total Wine and More at the Northpointe Plaza shopping mall, according to the affidavit.
At about 11:05 p.m., she texted a family member, telling them she was going to a friend's house and said "I will be home late tonight," according to court documents. She didn't message them again that night.
Two days later, when family members reported her missing, a man found her smartphone near the Centennial Trail entrance just off South Mirabeau Parkway. The phone was lying among rocks and partly in the water of the Spokane River, in an area "well off the footpaths and trails," according to the affidavit. The man took the phone to a T-Mobile store, where employees alerted police.
That same day, a Spokane County Sheriff's detective located Nguyen's Volkswagen in a parking lot near the trailhead.
Detectives found three photos on the phone, and one was a picture of Nguyen's car and someone's hand, presumably Nguyen's, holding a bottle of alcohol. The metadata from the picture showed she took the picture at a PetSmart at Northpointe Plaza.
After reviewing surveillance footage at Total Wine and More, detectives found video of Nguyen alone buying the bottle of alcohol. At PetSmart, there was no evidence that she was with someone else, court documents stated.
Detectives found the car in a remote spot of Spokane Valley and searched the area but found no other trace of Nguyen. No keys were in the car's ignition, and Nguyen's purse and wallet had more than $100 in cash, court documents state. The bottle of alcohol she bought that night was also in the car and unopened. Detectives also found cat treats from PetSmart purchased that night.
Nguyen is of Vietnamese descent and about 5-foot-3, weighing about 105 pounds with black hair.
Anyone with information about Nguyen's whereabouts should call Crime Check at (509) 456-2233 or 911, reference No. 10170072.
Local journalism is essential.
Give directly to The Spokesman-Review's Northwest Passages community forums series -- which helps to offset the costs of several reporter and editor positions at the newspaper -- by using the easy options below. Gifts processed in this system are not tax deductible, but are predominately used to help meet the local financial requirements needed to receive national matching-grant funds.
Subscribe to the Coronavirus newsletter
Get the day's latest Coronavirus news delivered to your inbox by subscribing to our newsletter.
---