Bob Saget kicks off new tour in Spokane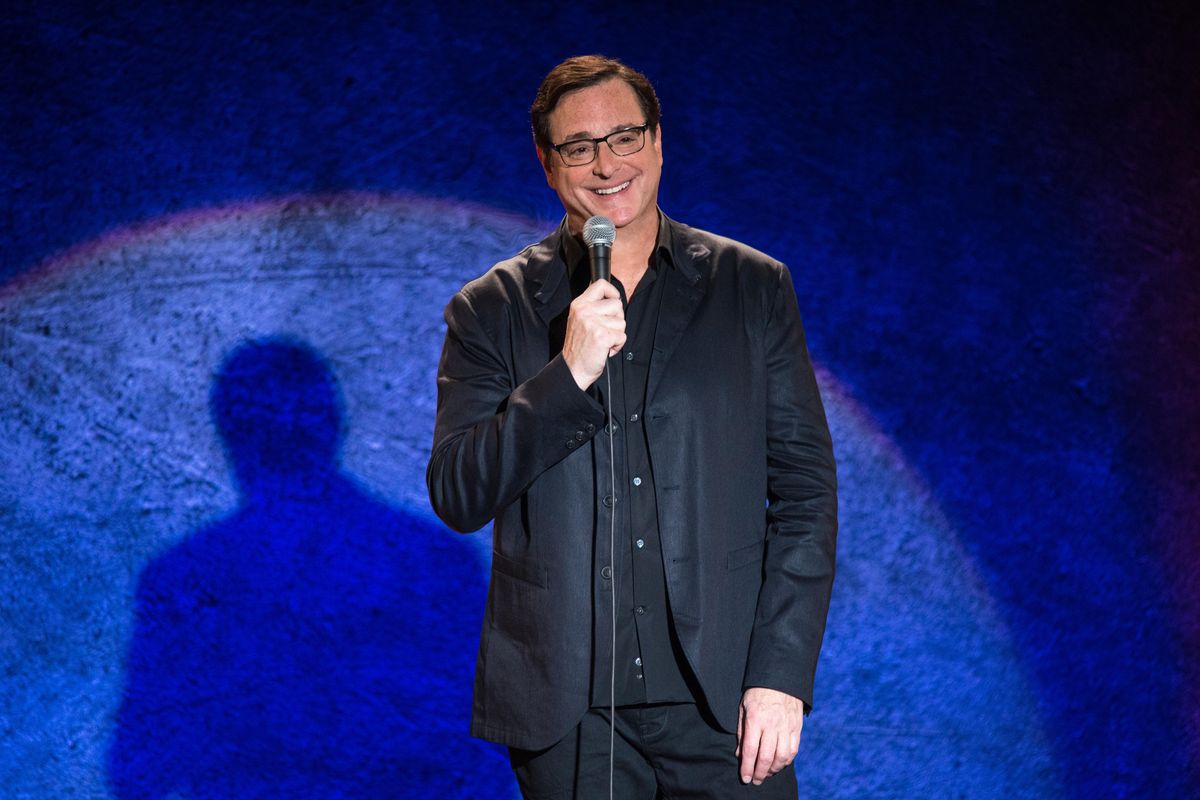 Bob Saget's fuse is lit. And he's ready for it.
He's directing a documentary about one of his comedy idols, Martin Mull. "Fuller House," the Netflix spinoff of Saget's iconic 1990s family sitcom, is going strong, and he pops in to reprise his role as Danny Tanner from time to time. He directed a feature film, "Benjamin," that's coming out this year, with a cast including Rob Corddry, Mary Lynn Rajskub, Peri Gilpin and Cheri Oteri.
And he also has high hopes for "Videos After Dark," coming to ABC this year. It's like that other video show he hosted for eight seasons, "America's Funniest Home Videos," only it'll be on in late prime time, at 10 p.m., and geared toward adults.
"I've been writing this full-time nonstop for months now," Saget said in a phone interview from his home in Los Angeles. "It's literally an adult version of the show, with my standup character, rather than back in the old days when I didn't even know what my standup voice was, even at 30 when I'd been doing it since I was 17."
That standup character will be on stage this weekend at the Spokane Comedy Club when Saget headlines four sold-out sets Friday and Saturday nights. The Lilac City is the first stop on his new tour.
"You do a bunch of clubs to get your brain together and figure out 'How do I write a brand-new hour and what's it going to be about?' " he said.
He's using these club dates to try out new material for an upcoming hour special. It's still very much a work in progress.
"I have no form to what it is yet. I never really have. Even in my last special, and the one before that, and the one before that. You shoot a couple shows, get the best of them and put it together. I've always had a format of 'OK, I think I'm going to talk about this first,' but I don't know because I like to be in the moment."
So he's doing what comics need to do to get it right. He's doing it every night.
"I've got so much new subject matter, and I want to weave more stories in," Saget said, "and see where it leads."
He knows he has a reputation for shock value. It's an image largely based on the juxtaposition of his TV persona – host of family-friendly video show, beloved TV father – and his standup persona. As he's gotten older, he finds his comedy has evolved.
"It was just I cursed a lot and there was a lot of sexual content. Not a lot, but it was more like a 9-year-old with bad words, that was how I always looked at it," he said. "That's the furthest thing in the world from what I would do right now. But also I'm 62 years old. I have three daughters."
It's not that he's bowing to pressure to be more sensitive or politically correct or whatever. He said he's always thought about how his comedy affects audiences.
"That piece from a year ago hurt people's feelings? I have to fix this, and I'm the kind of guy who doesn't want to hurt people's feelings," he said. "So I don't get my back up and go 'They're wrong because everyone is too sensitive and too P.C.' "
It's simply a matter of keeping up with the times.
"There are things that you could have taken lightly two years ago. A lot of my humor would be below the waist kind of humor, but it was puns. It was if Groucho (Marx) could curse. That's what my idea was," he said. "I still don't think I'm going to end up with a totally PG show. But it's not dirty. It's not a dirty show."
Also possibly contributing to the mellowing of Bob Saget? Wedded bliss. After nearly 25 years as a divorced single guy, Saget remarried last fall, to Kelly Rizzo.
"In that regard it's one of the best times of my life. It's pretty damn wonderful," he said. "Now it's a question of letting that influence my work. And it does. When poignant things happen in your life, when you get married, when you have a baby, when you break up, personal stuff … it definitely adds time to your standup."
"My job is to entertain and I want to take people out of their pain, no matter where they come from or what they believe. I can't look at it as 'us against them.' … People go out and they spend their hard-earned money, and if they work for the government, they're really taking from their savings right now, you want to give them a feeling of feeling good," he said. "My shows are not meant to do anything other than bring people together to laugh."
He's looking forward to returning to Spokane and the Spokane Comedy Club. He was last in town in December 2016 and remembers having a good time.
"I know that the people are incredibly kind. They know how to run the club, and the people who go there really love comedy," he said. "They love comedy the way people in Portland or Seattle or San Francisco or Boston love comedy. They just eat it up. And they really are attentive and kind. And I need a little gentleness right now because you turn on the news and it's a pit bull match."
---