DACA attacks seem never-ending, advocate says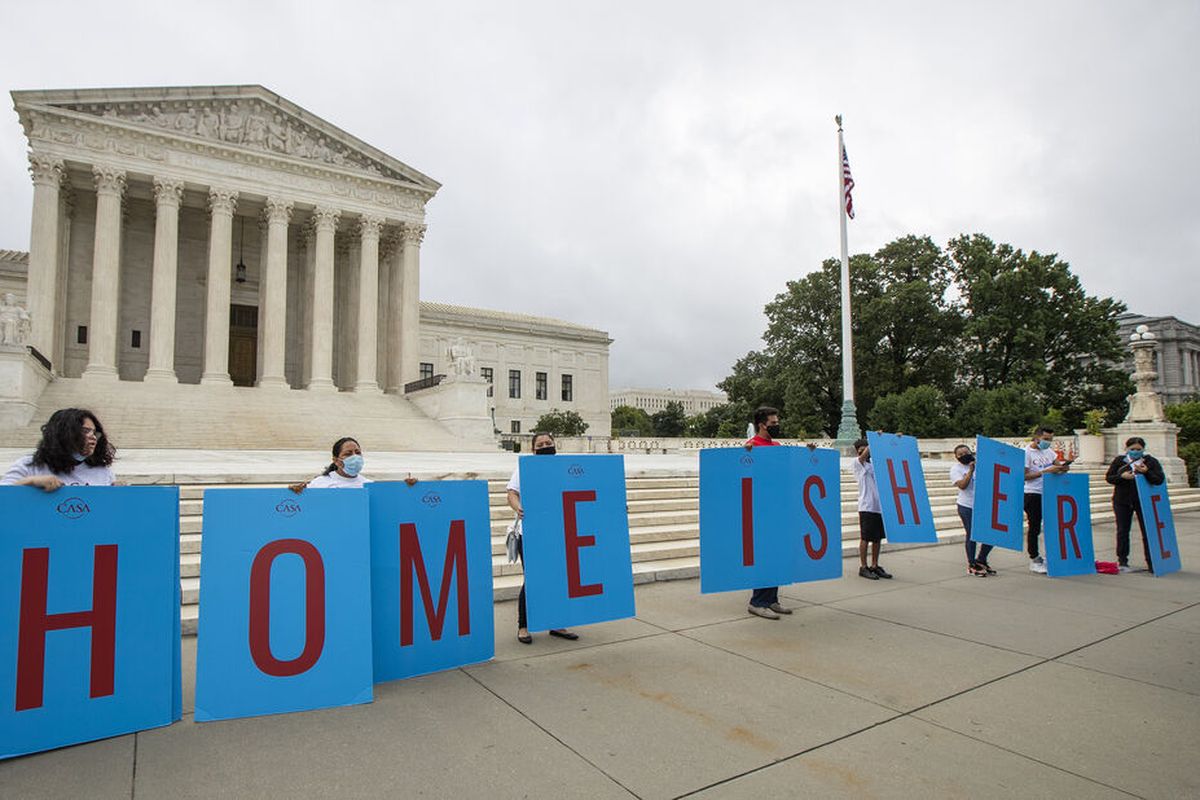 For 26-year-old Sarahi Gutierrez the struggle to wade through attacks on the Deferred Action for Childhood Arrivals seems never-ending.
"Every time we wake up there is always some news about immigrants or DACA or something Trump said or did that harms immigrant communities," said Gutierrez, a DACA recipient who first came to the U.S. with her family around 1998 at age 5. "It's just a continuous struggle."
A month ago, the future for DACA recipients like Gutierrez brightened as the U.S. Supreme Court upheld challenges to the Trump administration's plan to terminate it. On Tuesday it darkened again as acting Homeland Security Director Chad Wolf announced the program will not accept new applications and will require current recipients to renew their applications yearly instead of every two years.
Gutierrez said it's disappointing to see continued attempts to eliminate the DACA program and other protections for immigrants and bolster the racist rhetoric that they aren't valuable.
"Immigrants are the most essential workers right now, during this pandemic," said Gutierrez, who renewed her eligibility for the program last year.
The two-year renewal timeline gave her and many other DACA recipients enough time to save up the $495 fee and meet paperwork deadlines so they can continue working. Shortening the renewal application to one year creates more burdens on recipients, she added.
Gutierrez works as a bilingual programmer for the Chicano studies program at Eastern Washington University and has advocated for undocumented and farmworker rights in Spokane and surrounding areas.
Activists will have to fight twice as hard and do twice as much work to show the decision is wrong, Gutierrez said.
The what-ifs surrounding this decision will weigh heavy on DACA recipients and immigrant communities up to the presidential election in November and maybe after that, she said
In a telephone press conference arranged by The Immigration Hub, a national immigration rights group, Gov. Jay Inslee blasted the change as a "low blow" from President Donald Trump.
About 16,000 DACA recipients, or Dreamers, live in Washington and include students, athletes and good neighbors, Inslee said, and nurses and physicians working in the COVID-19 pandemic and young entrepreneurs starting businesses.
"We need these young people," Inslee said.
Washington Attorney General Bob Ferguson, who has had a record of successfully defeating Trump administration rule changes on immigration and other topics, is considering a challenge to the new rules, Inslee said.
He and Los Angeles Mayor Eric Garcetti accused the president of playing to his base for the upcoming election with the proposed rule change.
"We need a long-term solution that protects Dreamers," Garcetti said, using a common term for DACA recipients. That solution could either be an immigration bill that passed the House but is waiting for a vote in the Senate, or an amendment to the current COVID-19 relief bill that preserves DACA, he said.
---