Pair searching for more recognition for Mildred Bailey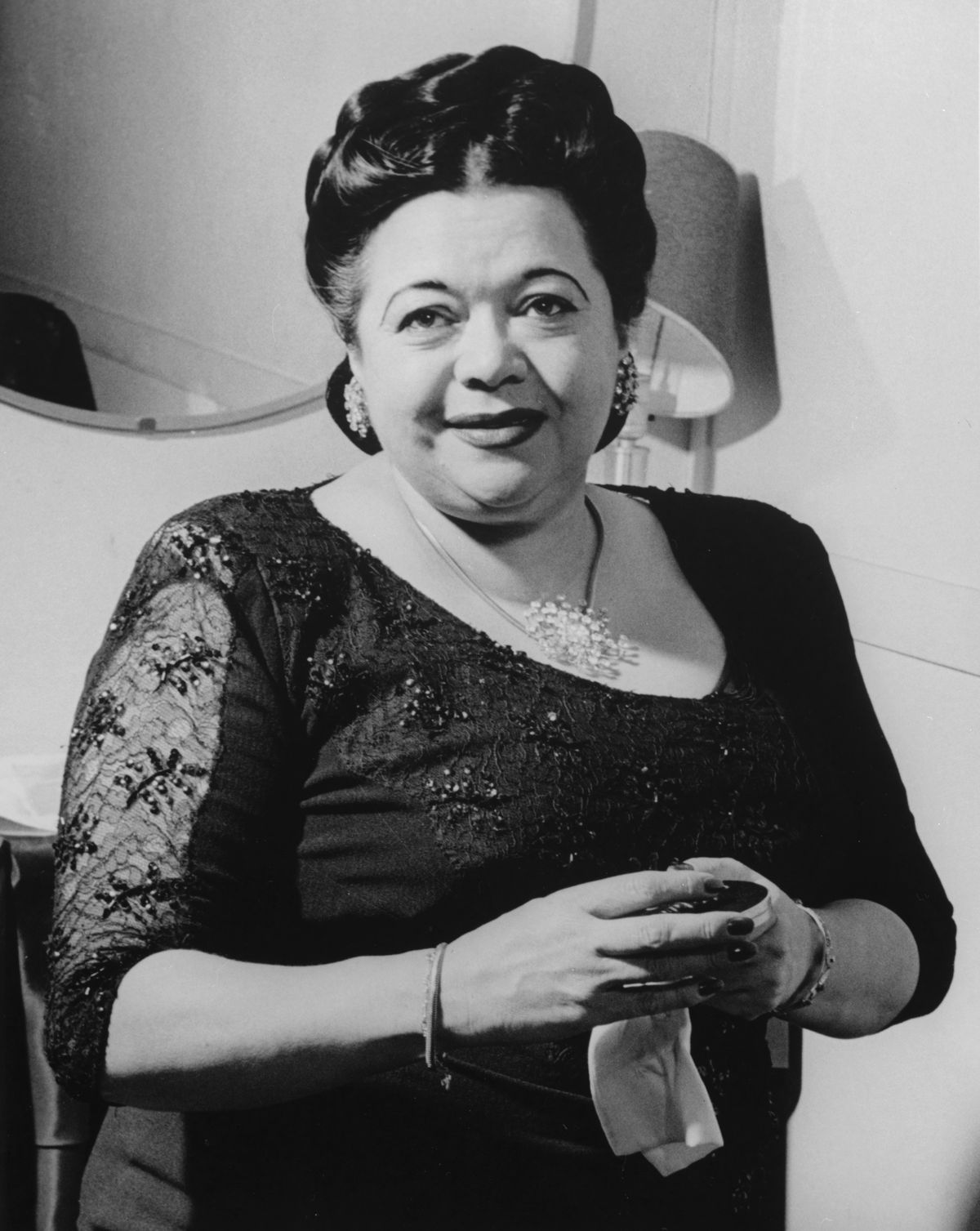 The visual medium is very powerful in the world of music. If you see it, you believe it. Myriad acts were broken by MTV courtesy of provocative videos a generation ago. The lack of footage showcasing the talent of jazz star Mildred Bailey, who was a sensation during the Roaring '20s and through the Depression era, is probably the reason the former Spokane resident isn't as well-known as her iconic contemporaries Billie Holiday and Ella Fitzgerald.
"It's just so difficult to find anything with Mildred on television or film," Spokane jazz musician Garrin Hertel said. "That hasn't helped her."
Hertel and Bailey's niece, vocalist Julia Rinker, are working on boosting and preserving the vocalist's legacy. The tandem are in the embryonic stages of establishing a Mildred Bailey Foundation, which would offer scholarships and mentoring programs.
"We would love to help those who would like to study vocals," Hertel said. "We also would like to let people know how talented Mildred was. When you look back at her accomplishments, it really is remarkable. We also want to let people know that Mildred was a Native American, and there aren't many Native Americans who were significant in the jazz world."
Bailey was born in 1900 in Tekoa to Josephine Rinker, who was a member of the Coeur d'Alene Tribe.
"It should be well-known that my very talented aunt was part of an Indigenous tribe," Julia Rinker said. "That helped form who she was."
Bailey's great-grandfather, Bazil Peone, was a speaker and song leader in Coeur d'Alene at the turn of the 20th century. Peone created Indigenous versions of Catholic hymns. Bailey and her siblings grew up on the Coeur d'Alene Reservation near DeSmet. Her mother taught her to play and sing as soon as she could speak.
"Mildred Bailey was an extraordinary talent," Rinker said while calling from her California home. "She learned so much from her mother. It all started for Mildred Bailey in Washington and Idaho."
Her family moved to Spokane when she was 13. Her brothers, Al Rinker and Miles Rinker, formed a band with Bing Crosby, who admired Bailey. When Bailey turned 17, she moved to Seattle to work as a sheet music demonstrator at a department store. She relocated to Los Angeles shortly thereafter to establish her career.
Bailey found work for Crosby and her brothers in Los Angeles. Bailey headlined Hollywood clubs in 1925 performing jazz, pop songs and vaudeville standards. Bailey blew up by landing a gig with the Paul Whiteman Orchestra in 1929.
"Paul Whiteman and his group were the biggest stars of their day, and Mildred became the biggest thing in his band," Hertel said. "Mildred paved the way for the careers of Billie Holiday and Ella Fitzgerald."
Even though Bailey had a big hit with what became her signature song, "Rockin' Chair," and was dubbed "Mrs. Swing," (her husband, xylophonist Red Norvo, was Mr. Swing), the vibrant entertainer is a relative footnote in music history.
"My aunt's musicality was subtle," Rinker said. "I think that's another reason she isn't as well-known as Ella Fitzgerald, who could scat like nobody else. She was so supportive of Billie, who was also brilliantly talented."
Before Holiday reached the upper echelon of jazz, Bailey employed Holiday's mother as a housekeeper.
"My aunt had a huge influence on Ella, Billie and myself," Rinker said. "I know she was fiery. Whenever I would act up as a child, my father would say, 'You're acting just like your aunt,' which I took as a compliment. I wanted to be just like her."
Bailey died of a heart attack at 51. "I was just 7 at the time, and it hurt badly," Rinker said. "But she had a huge impact on me."
Rinker, 75, has been an in-demand sessions singer for more than four decades. The charismatic vocalist has recorded with icons such as Frank Sinatra, Dean Martin and Olivia Newton-John. Rinker sang the theme ("Come and Knock on Our Door") for the TV sitcom "Three's Company."
"I had to re-record that song every year," Rinker said. "It was such a great time with 'Three's Company,' " Rinker said. "John Ritter, Suzanne Somers and Joyce DeWitt were like family. When I look back, it's been an amazing career, but I want to do more, especially when it comes to my aunt."
Rinker is working on a one-woman show honoring Bailey. "The working title is 'In Search of Aunt Millie,' " Rinker said. "I have the concept laid out. I just have to flesh it out. I want to connect it to my aunt's roots."
Hertel wants to take it a step further and make a film about Bailey. "I think Mildred's life would work well as a bio pic," Hertel said. "She was funny, stylish and came up with these funny phrases. The word was that she came up with the phrase 'He sends me.' I think Lizzo would be a great choice to play Mildred Bailey, who is someone the public just doesn't know enough about.
"However, Mildred is someone we should learn about. Her story is fresh. It would shine a light on Spokane and Coeur d'Alene. … We'll see what happens. Hopefully some good will come from what Julia and I are working on."
---