Sports
A Grip on Sports: We are reminded daily, and sometimes twice on the occasional Thursday, how important developing talent is to team success
Fri., May 22, 2020 A GRIP ON SPORTS • We all understand recruiting is crucial to success in all sports, including college football. But an award won by a Spokane Chief yesterday underlines how important it is to identify where an athlete can go, not where they are.
•••••••
• We'll start this morning with more recruiting news from Pullman. Nick Rolovich's staff has gathered steam and is gathering commitments, including its latest, linebacker Ryan Kershaw from Yakima.
His commitment gives Washington State six in the class of 2021, and all six have picked the Cougars in the past month. Of course, as has been the Cougar way dating back into the mists of time, none of the six are the five-star prospects that dot the roster of Pac-12 opponents like USC and Oregon. Those players just don't sign up to spend their college years in Pullman.
What the best Washington State football coaches have done since the 1990s, when recruiting services began to take off, is find three-star-level recruits – Kershaw is in that category – and turn them into All-Pac-12 players.
Jason Gesser, Rien Long, Alex Brink, Luke Falk, Will Derting. All great names in Washington State's football past. And all underrated. None were, for whatever reason, the equivalent of today's four-or-five star recruits, the core of the blue chip schools' classes.
But all became that level of player.
Kershaw is one of those three-star guys, a small school player (La Salle, a Catholic school in Union Gap, is 1A) with speed (he's also a running back) and size (6-foot-2, 220 pounds).
It's the same sort of resume Derting brought from Okanogan just after the turn of the century and Cougar fans know how that turned out. Whether or not Kershaw is into calf roping is unknown. But if it turns out Washington State has roped in another linebacker in Derting's mold, than Rolovich is starting off right in Pullman.
• Projecting what a player will become in college is hard. But what's even harder is projecting what a young person will develop into during their high school years.
In Adam Beckman, even the Spokane Chiefs' projections were not high enough.
Spokane picked Beckman in the fifth round of the bantam draft when he was 14. In other words, he wasn't the organizations first choice. Or second. But yesterday he was just about everybody's choice as the Western Hockey League's best player, winning the Player of the Year award.
He's the first Chief to win the award since Ray Whitney was leading the team to the Memorial Cup title in 1991. That's a long time.
And who would have seen it coming four years ago in the bantam draft? Then again, the WHL has been dominated by out-of-the-blue prospects the past decade. Here is a paragraph in Dan Thompson's S-R story this morning:
"Beckman is the latest in a string of WHL MVPs who entered the league as unheralded players. Of the previous 10 to win player of the year, more of them went undrafted as bantams (three) than were first-round selections (two)."
Developing talent is what Western Hockey League franchises, like the Chiefs, are supposed to do. Sure, it takes a discerning eye to identify the potential of someone like Beckman, who led the WHL this season with 48 goals and 107 points in the 63 games finished before the pandemic struck. But it also takes a franchise-wide commitment to helping him improve each day, week and year he's part of the organization.
Young men leave home and come to Spokane to play a sport, to go to high school, to grow up. It's not easy for the player or the organization. In Beckman's case, he's made it look that way.
•••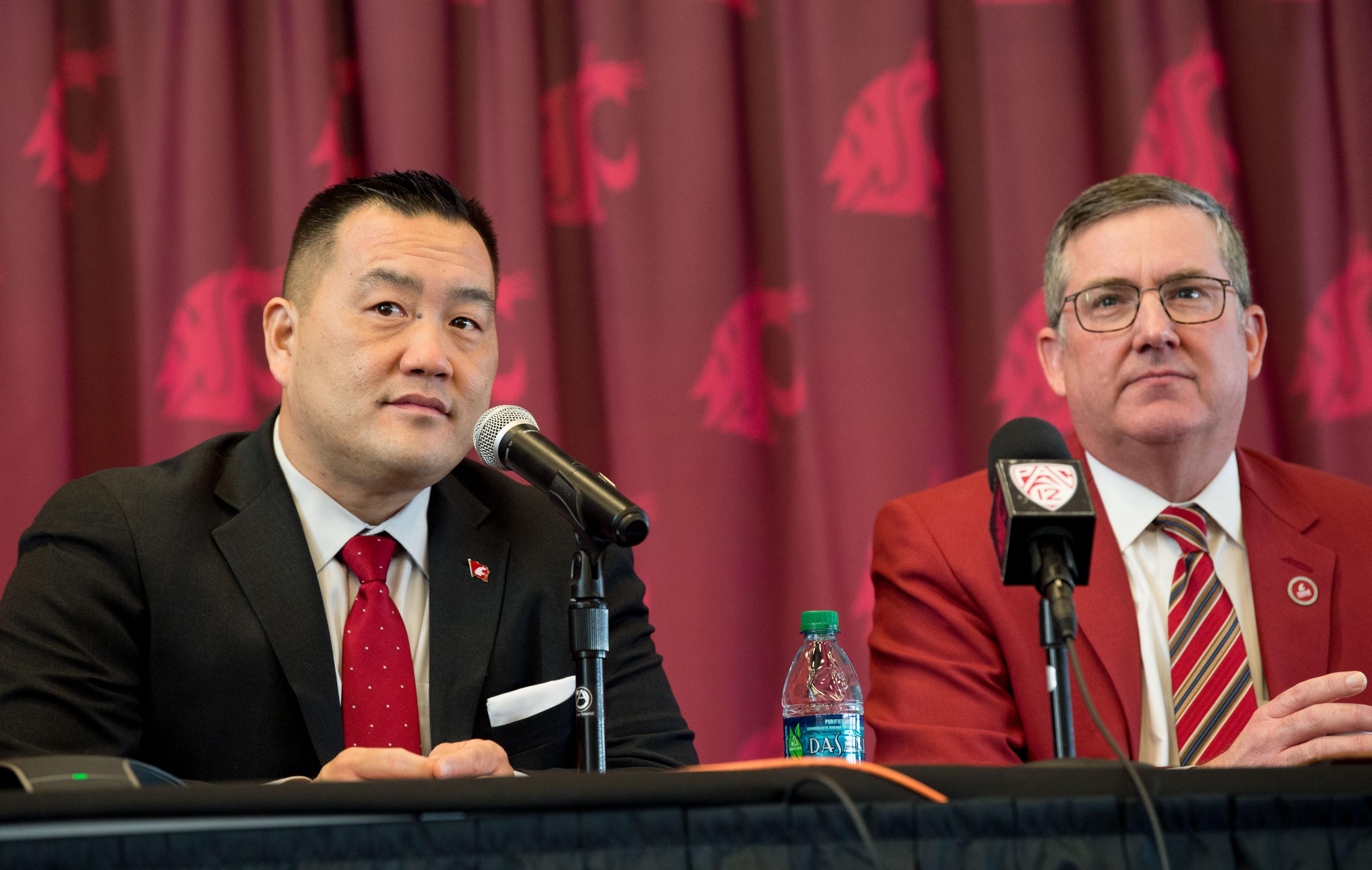 WSU: Theo Lawson has more on Kershaw's commitment in this story. By the way, the Cougars seemed to have picked up their seventh commitment this morning, if the chatter on Twitter is true. … You may not approve, considering the bad blood among the fans of the two schools, but Pat Chun and UW's Jen Cohen get along really well. … Elsewhere in the Pac-12, Washington has offered a football recruit a basketball scholarship as well. If you are wondering, if J.T. Tuimoloau were to play both sports in college, he would be on a football scholarship. That's the way the system works. … The conference is planning a baseball tournament in 2021. It will be in Scottsdale and determine the automatic NCAA berth. … A former Colorado basketball walk-on is headed to Denver. … Utah has a few basketball games scheduled against Cal State schools. … Arizona State added junior college players in football and basketball. … Arizona has a home-and-home football series scheduled with Alabama. It will start in, wait for it, 2032.
Gonzaga: Around the WCC, BYU is going all-in in the transfer market.
NIC: The Cardinals have hired a new women's basketball coach. Her name is familiar.
L-C State: There will not be an NAIA World Series this year. But that hasn't stopped the folks in Lewiston from celebrating a bit.
Preps: It seems as if 2020 was the year Central Valley's Tyler Hunter was going to run to records. But the Bear senior never had the chance. He's the centerpiece of another of Dave Nichols' Senior Stories. … Speaking of stories, old retired guy Dave Trimmer has a few concerning prep track. More than a few, actually. Early in the century, when I spent a couple years as the S-R's associate sports editor in charge of prep coverage, I was smart enough to leave Trimmer in charge of track and field. And keep may hands off. One of the rare good decisions I made over the years.
Chiefs: As we said, Dan Thompson has coverage of Beckman's award. He and Ty Smith, who won his second consecutive WHL Defenseman of the Year award, are also up for the same awards for all of Canadian junior hockey.
Indians: There are no games in the near future, but Spokane figured out a way to let folks have one part of the ballpark experience last night. Riley Utley has this story on the Indians' drive-up family feast promotion.
Seahawks: Quandre Diggs is quarantined in Texas. He's a bit worried. Worried his state is moving too fast. … Russell Wilson has a chip on his shoulder. Maybe not a Michael Jordan-sized chip, but a chip nonetheless. … Tre Flowers intends to keep his spot. … Josh Gordon is applying for reinstatement.
•••       
• One thing I've been doing more under house arrest is read. Not as much as I used to as a kid – I would hide in my (lighted) closet or somewhere outside so may parents wouldn't interrupt me while I read when I was really young – but more than I did when the whole world was open to me. I've spent some time studying the history of the New York Times – don't ask, it just interested me – and mid-20th-Century leaders, notably Winston Churchill. Now I have to pick another subject. Maybe it's time to once again delve into the history of Westeros or Middle Earth or The Foundation. Who knows? Until later …
Local journalism is essential.
Give directly to The Spokesman-Review's Northwest Passages community forums series -- which helps to offset the costs of several reporter and editor positions at the newspaper -- by using the easy options below. Gifts processed in this system are not tax deductible, but are predominately used to help meet the local financial requirements needed to receive national matching-grant funds.
Subscribe to the sports newsletter
Get the day's top sports headlines and breaking news delivered to your inbox by subscribing here.
---