Sports
A Grip on Sports: These days, the future can actually be bright and murky at the same time
Tue., Nov. 10, 2020 A GRIP ON SPORTS • When the present is bleak, it's best to look forward, right? Except, what do you do when that doesn't look all that promising, at least in the near term?
•••••••
• The present is just fine over at Gonzaga, thank you.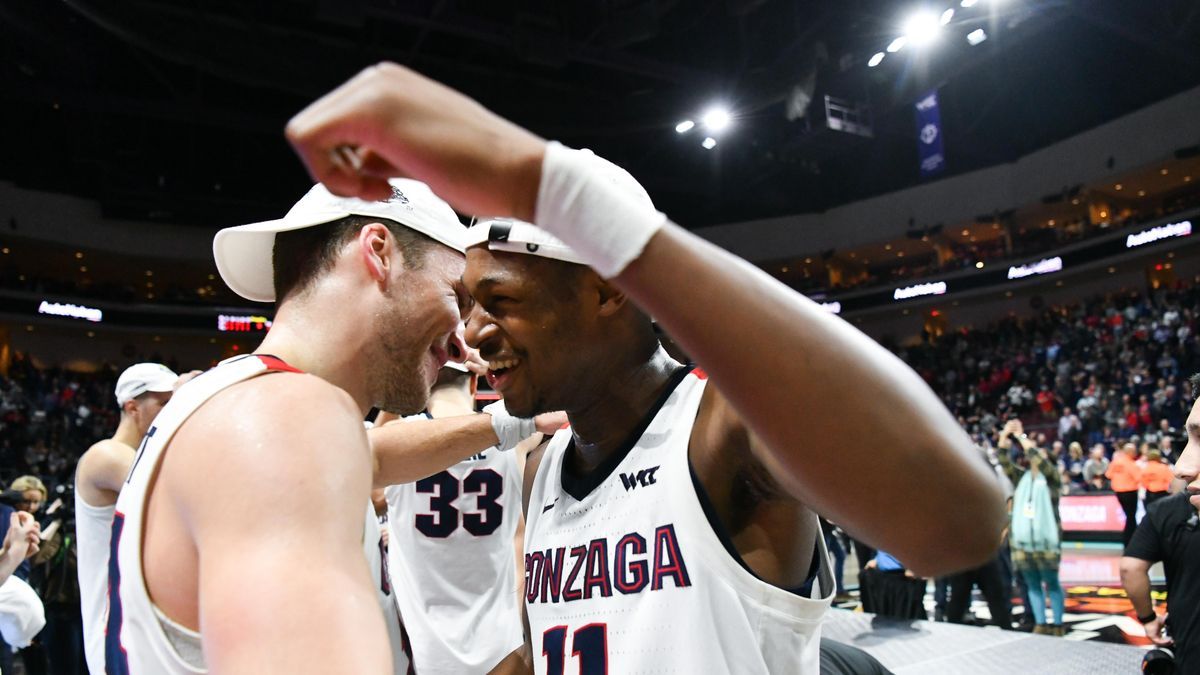 The Bulldogs were ranked No. 1 in the first Associated Press poll of the basketball season, the first time that's happened. Sure, it was by one point over Baylor, but one point or a hundred, the Zags enter the season as the nation's top-ranked team.
OK, it's been 2008-09 since the eventual NCAA champion was also the preseason No. 1 (North Carolina), but, as Andy Katz points out, there are some good signs for GU.
– The national champion usually emerges from the top 10 and more often than not, the top three.
– Only once since 1990 has a preseason top-four team not made the NCAA Tournament.
– The teams ranked one or two average three wins in the Tournament.
– However, three of the last six NCAA champs were ranked outside the top five, with two of them outside the top 10.
Where will Gonzaga finish up? No one knows. But where the Zags are starting is unprecedented.
• The Mariners usually look back, not forward. In a tradition unlike any other (hey, it is Masters week), they are more mentions of 1995 than the current season on any given broadcast.
But yesterday the M's had something to celebrate that wasn't as stale as last week's chocolate chip cookies. Kyle Lewis was the unanimous choice as American League Rookie of the Year.
The centerfielder's story is well known, from his high draft choice to his gruesome injury to his breakout season. What isn't as well known, however, is who will surround him in the Mariner lineup next year and beyond. Whoever it is, though, the M's have a solid foundation to build around.
If Lewis has shown anything in his short time in the organization, it is an ability to improve. He's not wedded to one way of doing his job. In 2019, Lewis came up and struck out way too much. A couple of minor swing adjustments later, the strike outs shrunk, contact grew and he won the most prestigious award a rookie can.
• The future and present of Washington State football are intertwined in a couple of ways.
The first is simple. Jayden de Laura is the Cougar quarterback now and, if everything goes right, the next few years. He is also this week's Pac-12 freshman of the week, after his performance against Oregon State. As Theo Lawson points out, it could be the first of many conference awards for the Hawaii native.
The other intertwining isn't as positive.
The Cougars have one player sidelined with COVID-19, though no one in Pullman identified him – and he is expected back today. Also, Nick Rolovich said they were missing 31 other players against Oregon State, but didn't specify why. Athletic director Pat Chun said Saturday the Cougars have had five positive coronavirus tests among athletes this fall throughout his department. But it is not clear how many of the other 31 players to which Rolovich referred are out due to contact tracing restrictions, if any at all.
We do know California lost one player last week to a positive test and had to bow out of the game against Washington because of quarantined close contacts. And that Utah had multiple players test positive and also canceled its game against Arizona.
Everyone in college football is on edge over the pandemic. That's understandable. And everyone is also on the edge of seeing a season crumble. That's sad. But the players are the ones who must deal with it on a day-to-day basis. One of the Utah players hit by the virus ended up being hospitalized. That's scary.
And no one – no one – knows what the future holds in this regard.
•••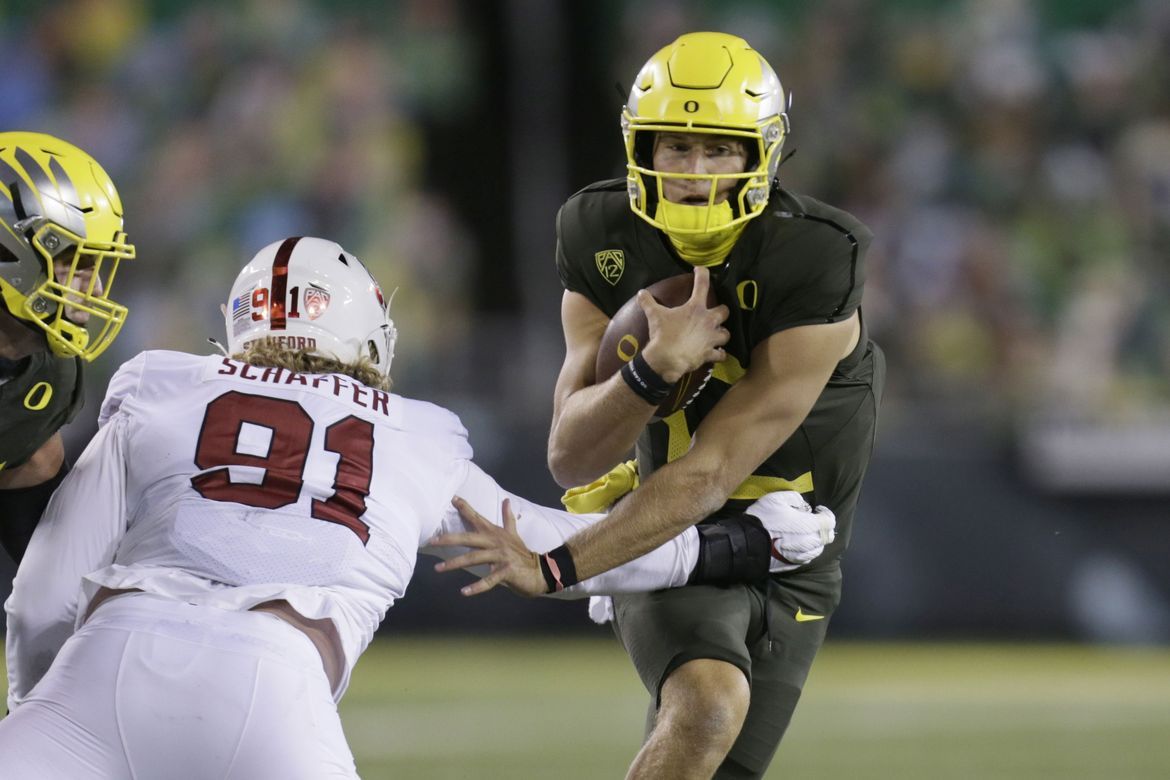 WSU: Theo has a quartet of stories this morning, including a notebook built around Rolovich's press conference. … As we mentioned above, de Laura is the conference's freshman of the week. … Theo takes a first look at 11th-ranked Oregon, Saturday afternoon's opponent. … The game against Stanford on Nov. 21 will kick off at 8 p.m. Great. … Larry Weir spoke with Paul Sorensen about the Cougars for the latest Press Box podcast. … Oregon has had recent success against Washington State when the Cougars are not ranked. The Ducks are pretty beat up and have a starter out for a half as a targeting punishment. … Around the Pac-12 and college sports, the S-R sports section will be printing Jon Wilner's conference-based stories. Here is his review of last weekend's action that ran in the Mercury-News. … The conference should be scared about the future. … Washington coach Jimmy Lake is ready for whatever comes. He probably learned that upbeat attitude while at North Central High. … A Husky receiver has moved to safety. … Oregon State and coach Jonathan Smith look to bounce back this week. … Karl Dorrell had to be pleased to defeat the school that fired him, but the Colorado coach is already looking ahead to Stanford. The Buffs will be without their placekicker. … Whether Utah will face UCLA this week is still not clear. … The same can be said about Arizona State and California. … Arizona hopes it gets to play a game this week. USC is on the schedule. … In basketball news, the AP Top 25 included three Pac-12 schools. One of them was UCLA and one of them had the word "Arizona" in its name. It just so happens, though, a "State" was added this year. The other school was not ranked. … Neither was USC.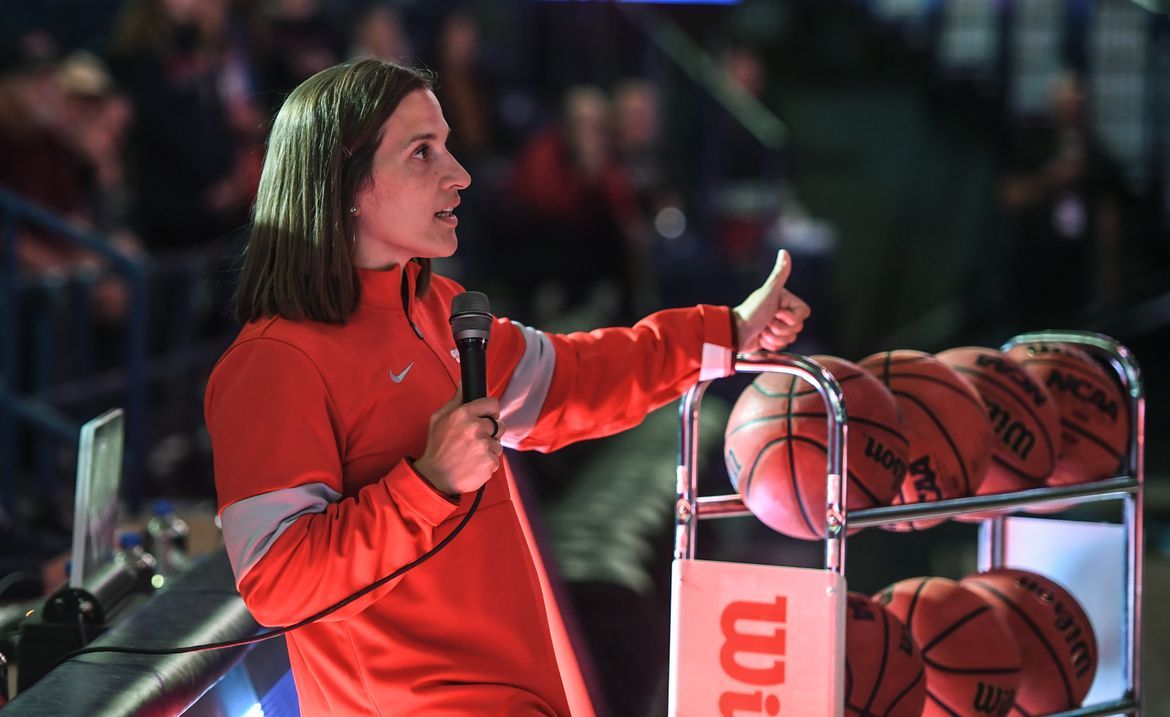 Gonzaga: As one might expect, we made a big deal about the Zags being ranked No. 1 in the preseason AP poll. And rightfully so. John Blanchette delves into the ranking in this column and Jim Meehan covers the nuts and bolts in this story. … The women will host their Fanfest tonight, though it will be without, you know, fans. Jim Allen has more in this story.
Golf: Yes, it is Masters week. But it's a Masters week unlike any other.
Seahawks: Pete Carroll is being patient with the porous defense. Why? He has no other choice. The players are the players he has to work with. And don't think he'll bail on Ken Norton Jr. either. … Everyone wants to know why the Hawk defense is playing so poorly. There are opinions about that. … Will the top two running backs be back against the Rams? No one is sure. … Russell Wilson looked like the MVP favorite a couple weeks ago. Not anymore.
Mariners: Lewis is the M's fourth American League Rookie of the Year. The most famous? That would actually be Ichiro. He turned out to be pretty good. If you are wondering, Ken Griffey Jr. didn't win. He finished third in 1989 behind Gregg Olson (27 saves for Baltimore) and Tom Gordon (17 wins for Kansas City). … This Corey Brock story was my favorite among the coverage this morning.
Sounders: Seattle will host LAFC on Nov. 24 to begin the MLS playoffs.
•••       
• Don't expect a lot out of me Thursday through Sunday. Watching the Masters is my favorite television experience every year. I know Augusta National's quirks better than Qualchan, where I was once a member, and Eaton Canyon, where I learned how to play. This year's wait has been interminable, but I'm ready. So bear with me starting Thursday. I will want to get to the TV. Until later …
Local journalism is essential.
Give directly to The Spokesman-Review's Northwest Passages community forums series -- which helps to offset the costs of several reporter and editor positions at the newspaper -- by using the easy options below. Gifts processed in this system are not tax deductible, but are predominately used to help meet the local financial requirements needed to receive national matching-grant funds.
Subscribe to the sports newsletter
Get the day's top sports headlines and breaking news delivered to your inbox by subscribing here.
---