News > Crime/Public Safety
Missing 79-year-old grandfather found in Asotin County after disappearing Monday
Nov. 18, 2020 Updated Wed., Nov. 18, 2020 at 7:17 p.m.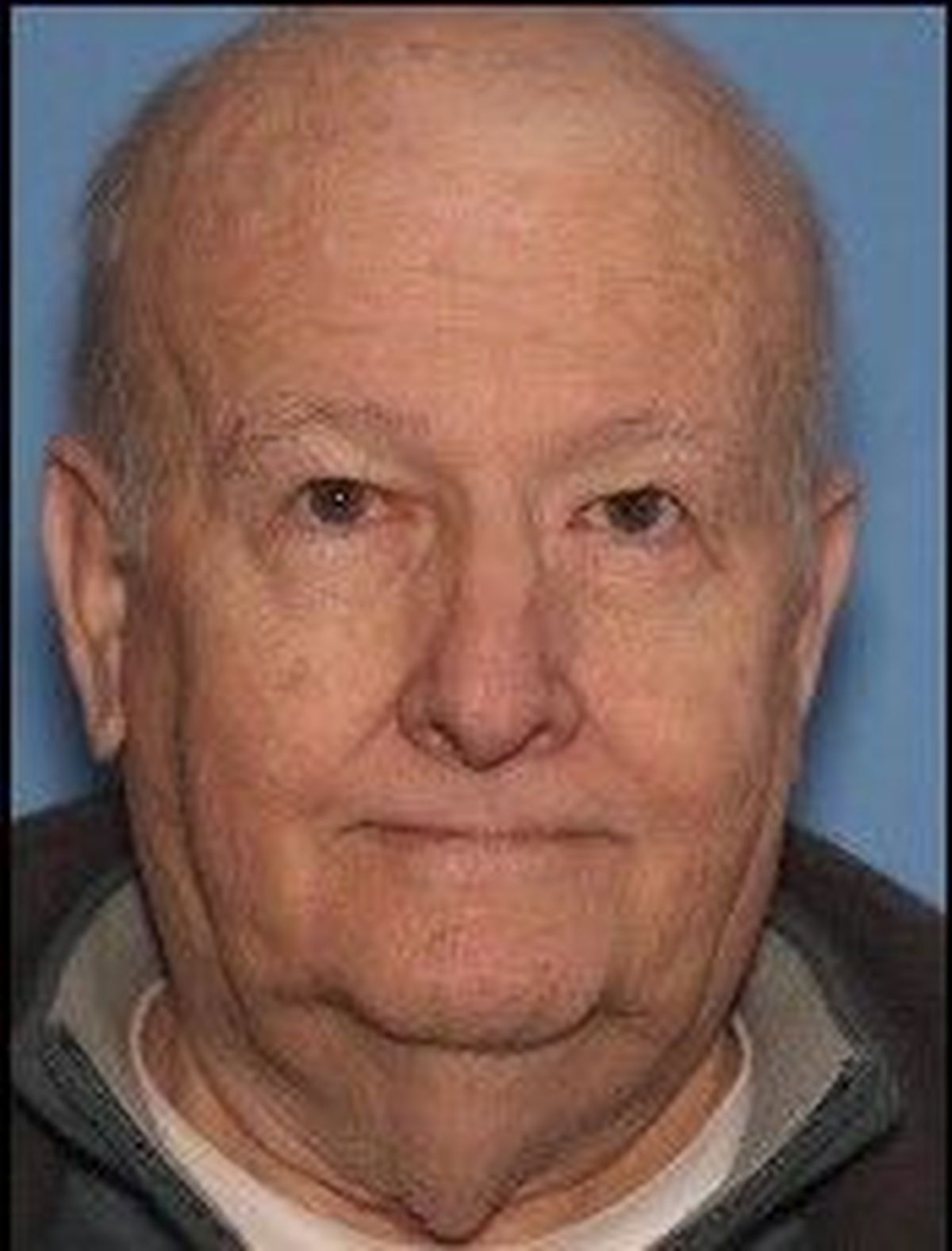 Michael Lehan, 79, went missing from his home on the 4500 block of West Northwest Boulevard on Monday, Nov. 16, 2020. (Courtesy of the Spokane Police Department)
Authorities have located Michael Lehan, 79, in Asotin County after he went missing Monday.
Lehan was with emergency services as of 4:30 p.m. Wednesday, according to a Spokane Police Department news release.
"We're glad he's found and he's safe," said Mikayla Blacketer, Lehan's granddaughter, at 5 p.m. Wednesday.
She has just found out he'd been found around 4:30, and that he was in a hospital. Beyond that, all she knew is that her grandfather was alive, and his Labrador retriever who went missing with him also was OK.
"He's very much a homebody," Blacketer said Wednesday morning as the family was still searching. "He just stays home with his dog and watches TV and does grandpa stuff."
Lehan is an Army veteran who really only travels from his home on the 4500 block of West Northwest Boulevard to the family's lake house on Loon Lake. The lake house has been in the family for nearly a century.
Lehan started showing signs of Alzheimer's and dementia a few months ago, but when family had him evaluated by a doctor, it was determined he could continue living on his own. Then about three weeks ago Lehan showed up at the lake house unexpectedly, saying he needed to get out of the military, Blacketer said.
The family decided it was time to get Lehan re-evaluated and likely take away his car keys, Blacketer said. On Sunday, family called Lehan to remind him of the evaluation on Monday, but when they showed up to pick him up for the appointment, Lehan, his dog and his car were gone.
Reporter Maggie Quinlan contributed to this report.
Local journalism is essential.
Give directly to The Spokesman-Review's Northwest Passages community forums series -- which helps to offset the costs of several reporter and editor positions at the newspaper -- by using the easy options below. Gifts processed in this system are not tax deductible, but are predominately used to help meet the local financial requirements needed to receive national matching-grant funds.
Subscribe now to get breaking news alerts in your email inbox
Get breaking news delivered to your inbox as it happens.
---