Auditor candidates disagree on state's handling of COVID-19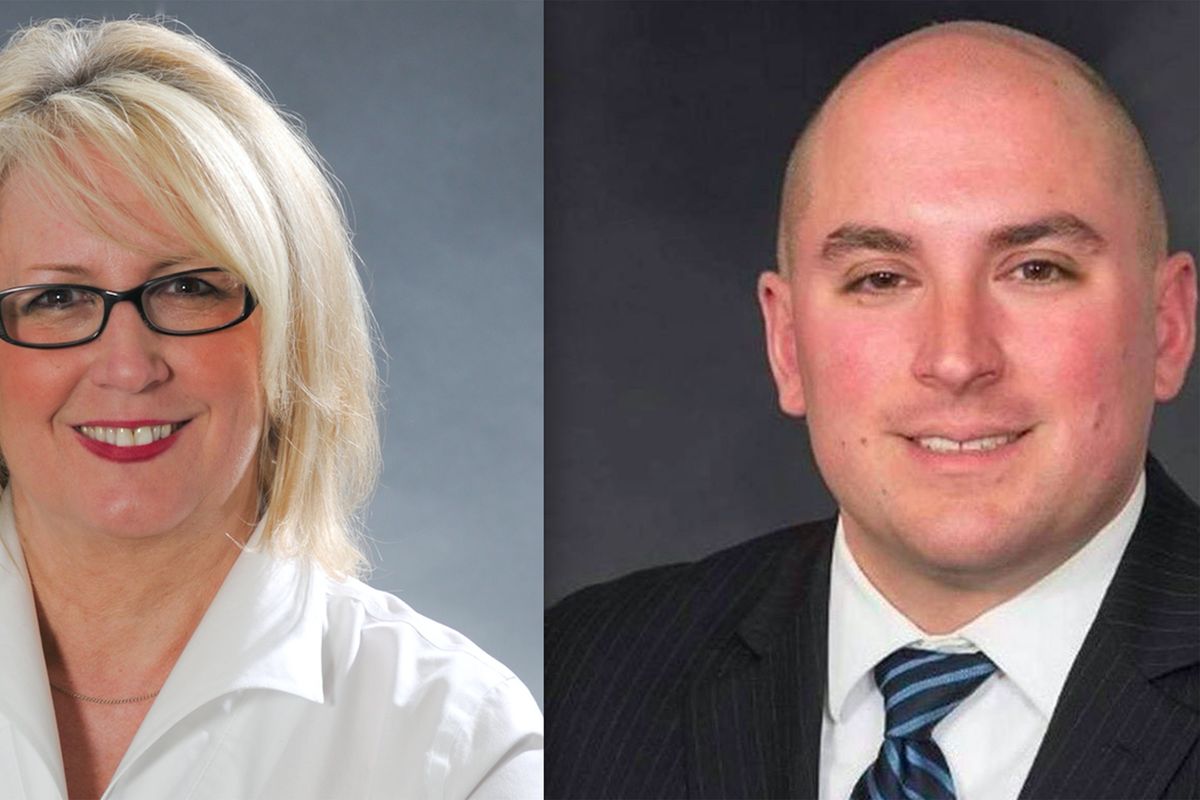 In the race for state auditor, candidates disagree over how to lead the state out of COVID-19.
Incumbent Pat McCarthy, a Democrat, said her experience during the pandemic will help her in a second term. Republican Chris Leyba, a police officer, claimed McCarthy's experience isn't enough.
"There's a big difference between having experience, and having experience that is actually proven to be successful," he said.
Leyba finished second in the August primary, ahead of Democrat Joshua Casey. McCarthy finished first with 47.41% of the vote, while Leyba received 41.07% of the vote.
Leyba has been critical of McCarthy's experience as auditor, claiming her lack of leadership in the office led to large-scale fraud, as seen at the beginning of the pandemic.
Leyba said the office should be more proactive in its audits and look for bad processes in government, not simply how government spends its money.
McCarthy has said the auditor's office generally works much more retroactively. She said her office is now working on three audits of the Employment Security Department, including an accountability audit, a state audit that includes the department and an additional audit to specifically examine the fraud case.
During the pandemic, the state had an unprecedented amount of new money coming in, especially federal funds, McCarthy said.
At the same time, government agencies have had to make significant cuts due to budget restraints. It was up to the auditor's office to make sure that money was being accounted for properly.
McCarthy said she was proud of the work her office has done throughout the pandemic, adding that she knows how to lead a large team during something as unpredictable the as COVID-19 pandemic.
"I really have a good basis of understanding crises," she said. "For the next phase that I go through, I have the skill set to provide the leadership that I think is so critically important."
She added she was frustrated with the lack of guidelines from the federal government on how exactly to spend a lot of the money that has been given out.
Having a clear set of rules is "critically important" when performing audits, McCarthy said.
She also said her team has worked hard to make sure they hold every governmental entity accountable during the pandemic, which is something she will continue to do if elected a second term.
"Transparency and accountability, and the work that we do, was extremely important before the pandemic, and it is extremely even more important through this pandemic," she said.
If elected, Leyba said he wants to work with the Legislature to conduct a performance audit into Washington's response to the COVID-19 pandemic.
He said he wants to audit the Department of Health and the governor's office to look at data and evidence that these agencies had available to them throughout the pandemic, and how that drove their decisions.
"The idea is if we are to end up in this situation again, the best thing we can do for people is have a very solid plan in place that we can respond much more efficiently and quickly," Leyba said.
McCarthy said in a second term she would continue to make more information accessible to the public in a user-friendly way, whether that's improving the website or the technologies the auditor's office uses.
Her goal is to give people the tools that they need to keep their government accountable, from how it uses its money to if it correctly follows open meetings laws.
The public has a right to know what their government is doing, McCarthy said.
"Government is held accountable because we are in there doing audits," she said.
If elected, Leyba also wants to appoint a new assistant director of public safety oversight by next spring. This position would report to him but would have a lot of autonomy to work with community groups and direct audits into public safety departments across the state.
He said he will be talking with members of the communities and stakeholders to develop priorities for that position, and to give opinions on who should be appointed to that position.
As a police officer, Leyba said he has seen how police departments and communities of color have struggled to rebuild relationships.
"The vast majority of people do still want police officers, and they do want their communities safe, but we need them to trust us as well in order to make that relationship work," Leyba said.
---