Sports
A Grip on Sports: The hurdles to a fall Pac-12 football season seem to be falling one by one
Thu., Sept. 17, 2020 A GRIP ON SPORTS • Anything happen yesterday? In the world of sports, I mean. Anything at all?
•••••••
• For a day with a dearth of major competitions, Wednesday was packed, actually. So much so, even a few minutes off social media may have meant missing an announcement from a governor or a commissioner or an athletic director that impacted your future college football watching. Ditto with college hoops.
Yes, it was that sort of day. And today? The devil-is-in-the-details day, right?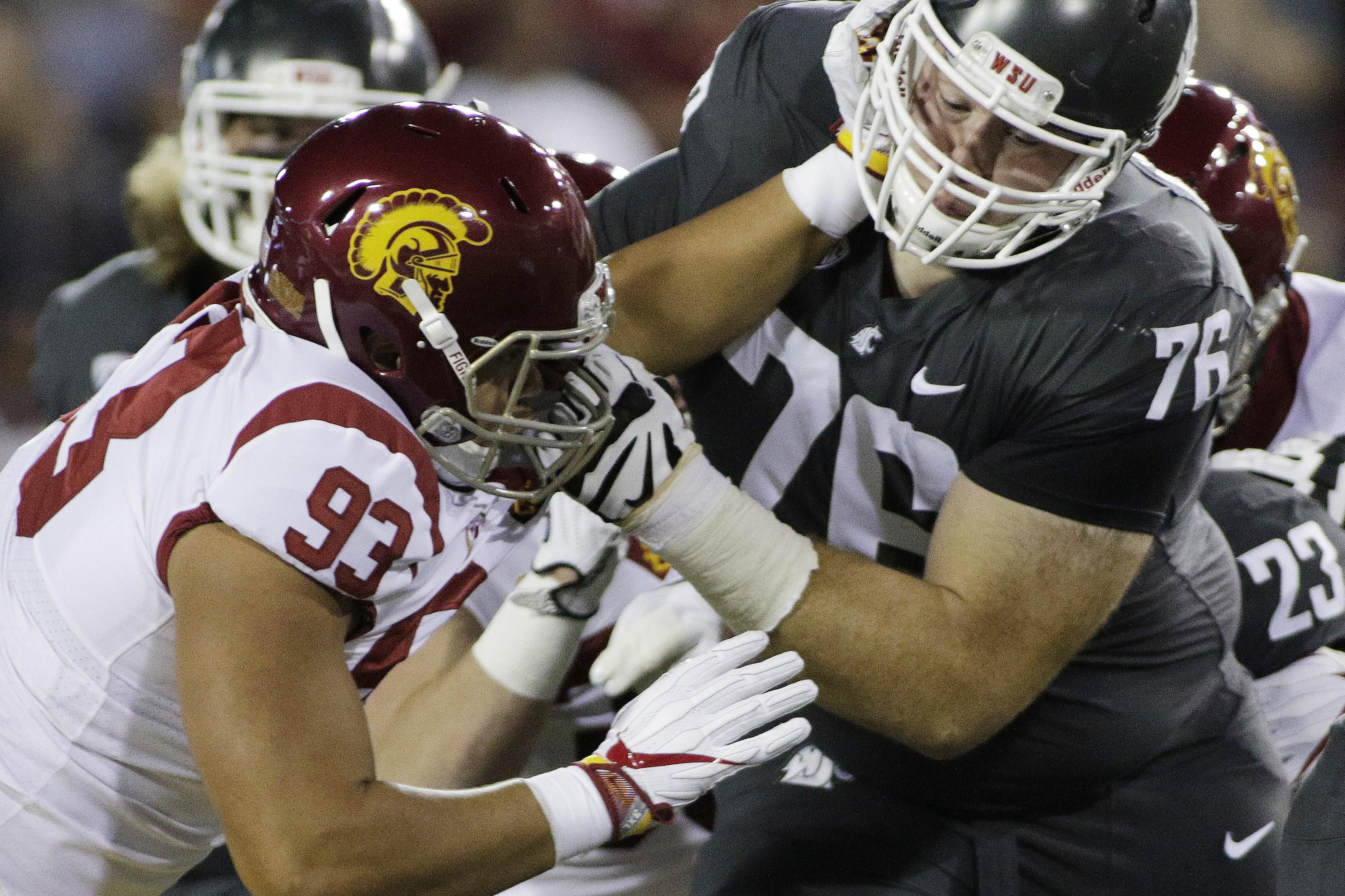 Yes, we know the Big Ten is going to start playing football games Oct. 24, in a bigger about-face than the Italian army. (That one was for you World War II buffs out there.)
But how confident is anyone the conference will be able to play eight games in eight weeks and then pull off a championship game – and divisional crossover games – the following week? After all, just a couple weeks into the 2020 season we've already had more than a dozen games postponed or cancelled due to coronavirus outbreaks. Maybe, like it seems to be at LSU, the schools are hoping enough players will get sick, earn some immunity and then be good to go the rest of the season.
It's the herd mentality at its worst.
Speaking of following the herd, that's what our local Power 5 conference is doing. After the Big Ten crossed over to the pro-play side, the Pac-12 had to follow. Especially since the conference's two major hurdles – testing and local limits – had been addressed already. The Pac-12 took care of the former with its quick-testing agreement with the Quidel Corporation, a diagnostic healthcare product manufacturer, earlier this month. The latter was a smokescreen, one that could be easily blown aside as soon as the schools started asking for exemptions and the public for answers. Both of those things occurred over about 16 hours Wednesday.
(As we wrote here yesterday, California and Oregon had already granted exemptions to their COVID-19-related guidelines to professional sports teams. There was no good reason why the states wouldn't do the same for Pac-12 schools, who, at the worst, have professional-grade testing and safety protocols available.)
And now there seems little in the way of barriers to the Pac-12 returning to the fields (and courts – don't forget the other sports, including basketball, that were postponed through the first of the year) next month. In fact, if the Pac-12 doesn't try to follow the Big Ten model, we'll have to endure another round of angst and faux-horror up and down the West Coast.
Wouldn't it be nice if such testing and safety protocols were available to the student population at large? How about communities such as Pullman and Spokane? Why is it we will be able to test football players (and other athletes) on a daily basis, but history majors and future vets have to stay holed up in a room somewhere, trying to learn on-line instead of in person?
OK, I know the answers. Money. Interest. Lack of will. I just wanted to ask the question anyway. It doesn't seem to be addressed often enough.
In the past couple months we have seen mountains moved – figuratively – just so college football players can get back on the field – and in our living rooms. Getting kids into classrooms, safely, doesn't seem to be as high a priority.
Not sure our priorities are correctly aligned.
• One other thing that the past few weeks have made abundantly clear: Big-time college athletes are not amateurs in any sense of the word anymore. They are pros as much as the guys who play for the M's or Seahawks.
The façade the NCAA has tried to maintain for the past two or three decades has come tumbling down, along with the schools' credibility in the matter. The students are, in most places, not on campus. They have been treated as an income source, sure, but one that can be utilized while they are at home.
The athletes are an even more important income source, but they have to be in person to be exploited. The idea that they are students first and athletes second – separated only by a "/" – is long gone. When schools such as Northwestern and Stanford aren't holding in-person classes but have in-person practices, there is no way anymore anyone can argue they are one in the same.
The last time college athletes tried to unionize, they were shot down by the National Labor Relations Board. The parameters have changed drastically since that attempt five short years ago.
So will the decision the next time athletes make another effort.
•••
Gonzaga: There was one other major college story yesterday. The NCAA Division I Council set the dates for the upcoming basketball season. It's a decision everyone connected to the sport has been waiting on for weeks. How does that impact Gonzaga? Jim Meehan set out to find out yesterday. And he put together this story to let us know. … There were a lot of words written concerning the Nov. 25 date – the day before Thanksgiving – around the nation, but probably not as many as would have been if not for the upheaval in college football.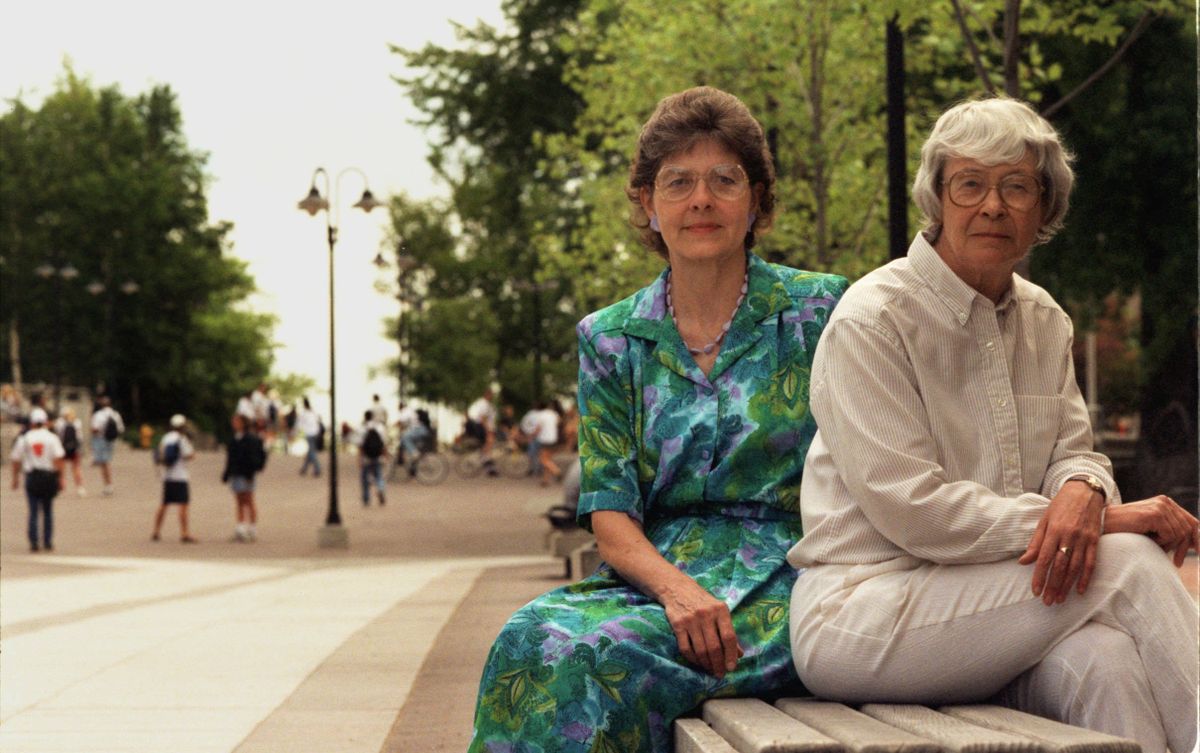 WSU: Theo Lawson spent his Wednesday running down reports of the Pac-12's progress toward playing fall sports in 2020. He updated his story continually. And I'm sure he'll be dealing with even more today. … Back before the NCAA took control of women's sports, back, even, before women's sports were considered equal to men's, Joanne Washburn led the Cougars. Led them so well, in fact, she successful brought the athletic department into the 20th Century. It only took a lawsuit to make it happen. Washburn, 83, died Tuesday. Chuck Stewart has this obituary. … Around the Pac-12 and college sports, as you might suspect, there are opinions about whether the conference should be pushing to play this fall. Some say no and have their reasons. Others, many others, say yes and lay out the reasons why. It's a discussion and debate that is not going to go away, as coronavirus numbers start to edge back up and football players come down with the disease. … Did the Pac-12's dithering cost the Oregon Ducks a national-title shot? … UCLA's grad transfers this season will get two years to play if they want. … USC feels it can replace a lineman who decided to sit out. If he doesn't change his mind now. … As the conference was contemplating its steps yesterday, and political entities were getting involved, many players voiced their thoughts on social media platforms, lending a voice to the debate. … The basketball starting-date decision is also covered in-depth around the conference, with most focusing on what it means to schools like Colorado, Utah and Arizona.
EWU: The Eastern athletic department has hired an outside firm to consult on its budget problems. Ryan Collingwood explains what has been spent and what is expected.
Golf: The U.S. Open begins today at Winged Foot Country Club in New York. I thought I would pass along how to watch.
Bloomsday: With the air being so bad recently, running outside hasn't been what anyone would call a healthy activity. So the race organizers have decided to give all you virtual Bloomies out there more opportunity to finish your race. Dave Nichols has more in this story.
Mariners: The M's were the home team in San Francisco yesterday but played like visitors, losing 9-3. … That left them two games out of a playoff spot, which means this season is already a success.
Seahawks: The NFL is 100 years old. Our Charles Apple has put together this graphic presentation of the league's history, adapted for the web by Tyler Grippi. … The Hawks' defense is taking pride in hitting hard. … What will that defense see this week? Whatever the Pats bring, the Seahawks will have to adjust. … Greg Olsen knows Cam Newton well. … In the not-so-distant past, both quarterbacks may not have had the opportunity they have now. … The air was bad enough in Seattle yesterday, the team practiced indoors. Sunday should be fine, though. … Damien Lewis' helmet sticker has a personal connection.
Sounders: Portland earned a draw with San Jose.
•••       
• Call me a pessimist if you must, but don't question my desire for football (and other sports). I'm just not sure we'll be able to get through a fall season without some schools having to skip a game or two due to outbreaks. As Pullman has illustrated so well, school doesn't have to be in person for college students to share the disease. And that will leak into whatever bubble-like conditions the athletic departments try to build. It already has in many places. Because of that, it is tough to envision a season being done safely. And that scares me. Until later …
Local journalism is essential.
Give directly to The Spokesman-Review's Northwest Passages community forums series -- which helps to offset the costs of several reporter and editor positions at the newspaper -- by using the easy options below. Gifts processed in this system are not tax deductible, but are predominately used to help meet the local financial requirements needed to receive national matching-grant funds.
Subscribe to the sports newsletter
Get the day's top sports headlines and breaking news delivered to your inbox by subscribing here.
---