News > Crime/Public Safety
'Kids live here': As medical examiner identifies police shooting victim, neighbors weigh in
Sept. 25, 2020 Updated Fri., Sept. 25, 2020 at 7:33 p.m.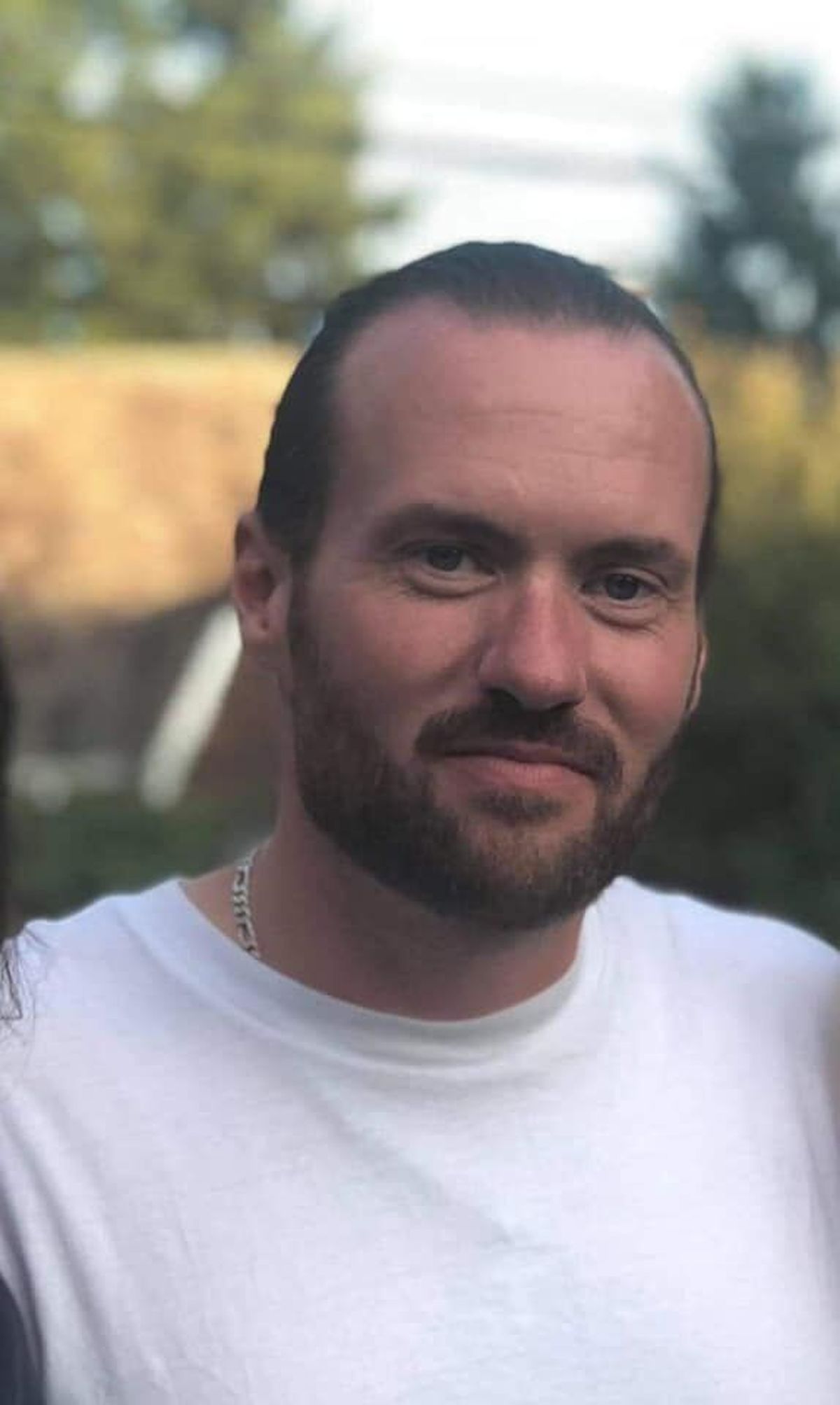 Erik "Ace" Mahoney died from multiple gunshot wounds after police shot him Thursday. (Facebook)
The Bell Motel is a permanent home for many residents. Through the sliding door with a neon "Office" sign, where a guest might look for a front desk, there is, instead, a crate occupied by a black pig. A sign above the pig's crate tells residents in bold print, "If you can't pay rent," find a new place to live.
Friday it was quiet . Two doors on a mobile home, left ajar, caught a gust and gently waved in the breeze. Several rooms' windows were filled with Halloween decorations. And a child-sized floral folding chair sat about 20 feet from the spot where neighbors said Erik "Ace" Mahoney, 43, fell Thursday after police shot him.
The Spokane County Medical Examiner identified Mahoney on Friday. His cause of death was multiple gunshot wounds .
Police suspected Mahoney fired his gun at his ex's residence Monday, according to a Spokane Police Department news release. Wednesday, police believe he followed up, pistol-whipping her.
Police said they had probable cause to arrest him on suspicion of several domestic violence counts, including two counts of first-degree burglary, two counts second-degree assault and one count of second-degree malicious mischief, the release said.
Mahoney had been charged, but not convicted, of harassment with threat to kill in March 2020. His last hearing in Spokane's Superior court was in 1998, when he was 21. A jury convicted him of first-degree robbery and inflicting bodily harm.
Thursday, as police followed up on Mahoney's suspected burglaries and assaults, they followed him into the Bell Motel lot, Sgt. Teresa Fuller said. Mahoney had gotten out of an RV at the motel holding a weapon before police shot him, Fuller said.
Resident Alex Main lives in a motorhome two doors down from the one Mahoney left. Main said her mother-in-law, who lives with her, was working on the RV when police fired their weapons, about twenty feet away from her.
She heard police yell "get on the ground," then a few of the shots, a pause, and a few more. Main's mother-in-law turned her head and saw one police officer in position "after he just got done firing," Main said. Other residents at the motel who were further from the shooting described hearing about five or six shots.
A neon green spray-painted X on the gravel where that officer stood marked one of the shooters' positions, Main said. About fifteen feet away, there was another neon X.
The SPD news release said two officers fired their weapons. Main's neighbor, who lives in the building, described throwing her 4-year-old son to the ground and covering him at the sound of gunfire. When she looked outside, she said she saw Mahoney in the gravel covered in blood.
"They need to go back to the drawing board and figure out how to deal with people before just killing them," Main said. "Kids live here. Some of the bullets hit him, but what about the other bullets? Who could have gotten hit?"
Main pointed out the RV she said Mahoney left before being shot. Friday afternoon, no one was home. The door to the RV, which was parked beside the motel's dumpster, was padlocked shut from the outside. Behind a boarded-up window, a black material flickered with gusts of wind.
Kaitlyn Arnold, who lives across the lot from Main, said she heard about five shots. She said neighbors told her they saw Mahoney draw a weapon.
"Don't pull guns on police," Arnold said. "It's stupid. We wouldn't have so much violence if it wasn't for that."
Main felt differently, asking why police couldn't have incapacitated Mahoney with beanbag bullets, why they shot so many times and why they failed to warn neighbors that they'd be firing weapons.
Main said her mother-in-law has been shaken since the shooting, saying she's "not good with violence" and that she struggles after hearing so much as an argument, let alone gunfire.
"There are definitely other ways to go about it," Main said.
A manager at the Bell Motel declined to comment. Mahoney's family members did not immediately respond to requests to be interviewed.
Local journalism is essential.
Give directly to The Spokesman-Review's Northwest Passages community forums series -- which helps to offset the costs of several reporter and editor positions at the newspaper -- by using the easy options below. Gifts processed in this system are not tax deductible, but are predominately used to help meet the local financial requirements needed to receive national matching-grant funds.
Subscribe now to get breaking news alerts in your email inbox
Get breaking news delivered to your inbox as it happens.
---