Marketing > EVERCANNABIS
Pot shops step up for their customers with disabilities
Fri., Jan. 7, 2022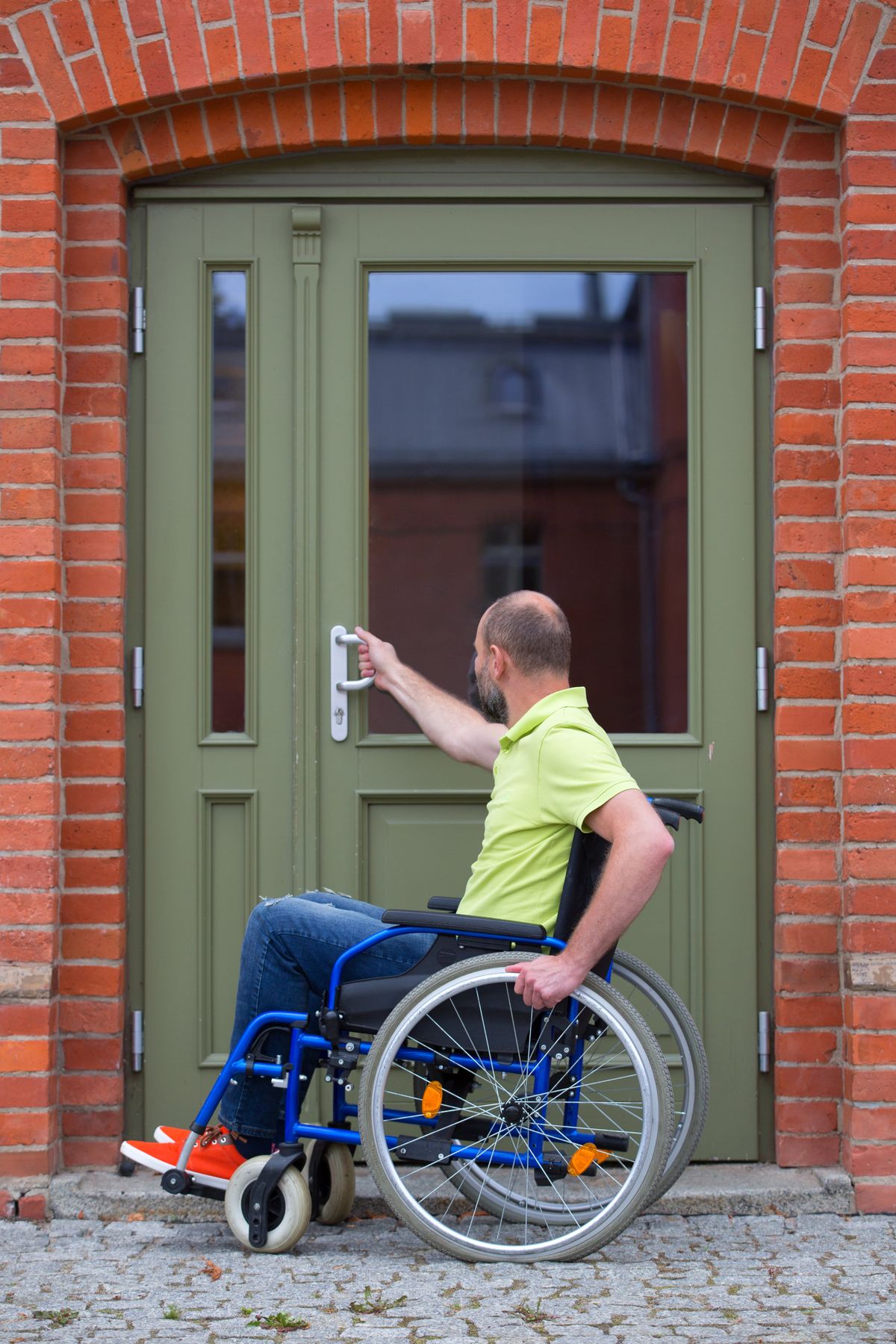 (Getty Images)
Many who use marijuana may do so to treat pain, loss of muscle control, stress, anxiety, and other symptoms that can stem from at least one disability.
The Centers for Disease Control and Prevention reports that there are 61 million disabled Americans, which is 1 in 4 or 26 percent of the population.
Interestingly, while more people are enjoying legal access to cannabis as an alternative to opioids, they don't necessarily receive protections from the Americans with Disabilities Act when they purchase cannabis or work in the cannabis industry.
Since cannabis is still illegal at the federal level, there is some debate as to whether cannabis businesses must abide by federal ADA laws regarding accessibility, including providing reasonable accommodations for customers or staff with disabilities.
Title III of the Americans with Disabilities Act says that all businesses that operate as "places of public accommodation" must "remove architectural barriers in existing facilities… where such removal is readily achievable" to accommodate disabled patrons.
Many cannabis companies, which are technically classified as small businesses, may not be able to afford major physical overhauls to their storefronts that would make them accessible.
They also may not be able to afford accommodations to help employees with disabilities comfortably maintain jobs.
But some still try to do what they can.
"We allow them (people in wheelchairs) to park right up next to the door," said Brittany Friedlander, manager at Green Hand in north Spokane. "We have one girl in a wheelchair who has cerebral palsy whose caretaker isn't 21 so they can't come in. They get her to the door and I take her from there and wheel her around the shop."
Friedlander said while her shop doesn't have an official medical marijuana endorsement, it does have customers who use wheelchairs, wear oxygen tanks, are Deaf or hard of hearing or have conditions that limit their movements.
"A lot of people are older and don't want to get on a computer, or physically can't use a computer to pre-order," Friedlander said. "So if they can't make it into the store, they can call and tell what they want and we will meet them at the curb."
The Washington State Liquor and Cannabis Board loosened regulations during the COVID-19 pandemic to allow curbside pickup, which Friedlander says has probably benefited disabled customers the most. For those who come inside, Green Hand has taken small but important steps to make everyone's visit as manageable as possible.
"Our door doesn't have to be pulled, but instead pushes in," Friedlander said. "We have a doorman who opens it when he sees people coming in wheelchairs and helps get chairs over the threshold."
Friedlander says she also likes to refer customers to Piece of Mind shops because they have many medically-endorsed budtenders and are known for excellent service to customers with disabilities.
Her clients tell her the POM budtenders are patient, provide extra help when requested, and have helped many acquire medical marijuana cards. Piece of Mind's website advertises that it offers medical discounts, senior and veteran discounts, and is dog-friendly – an important consideration for those with service/therapy animals.
At 4:20 Friendly in west Spokane, the staff doesn't have a lot of customers who use wheelchairs but does have regular clients who are Deaf or hard of hearing. The budtenders may use cell phones to type out questions or messages.
With so much shopping happening online, it is also important that customers can access a business' website. Blind or visually-impaired consumers rely on screen readers to help navigate websites and order products. For screen readers to work, a website must be designed with consideration for these disabilities.
While some cannabis companies were slow to make websites accessible, many did so following a rash of non-compliance lawsuits filed against cannabis and CBD sites – despite a lack of specific regulations for non-governmental accessibility, courts regularly rule in favor of the plaintiff – many are now taking steps to make sure their sites work with screen readers, add alternative text tags to describe photos and images, and include other accessibility features.
For those seeking additional ways to improve accessibility and want to go beyond websites and building design, a cannabis consulting company is advertising nationally that they can help "dispensary and ancillary" businesses and employees increase their Diversity, Equity, Inclusion and Accountability. Human Informed Culture offers classes to help businesses "incorporate a holistic collaborative and proactive culture of advocacy into their everyday business practices."
In addition to an improved customer experience, the HI Culture website claims that these classes, including industry-specific American Sign Language online lessons, increase customer loyalty, optimize employee engagement and retention, and expand and deepen community impact.
All of these things are important to Friedlander.
"I set the trend (of providing extra help to those with disabilities) and everyone followed suit," she said. "I don't have the time (to personally take customers with special needs around the store), but I make the time to do it."
Local journalism is essential.
Give directly to The Spokesman-Review's Northwest Passages community forums series -- which helps to offset the costs of several reporter and editor positions at the newspaper -- by using the easy options below. Gifts processed in this system are not tax deductible, but are predominately used to help meet the local financial requirements needed to receive national matching-grant funds.
Subscribe now to get breaking news alerts in your email inbox
Get breaking news delivered to your inbox as it happens.
---