News > Spokane
Why did the Spokane region get $208 million from the American Rescue Plan, and what's the money for?
March 13, 2022 Updated Mon., March 14, 2022 at 9:57 a.m.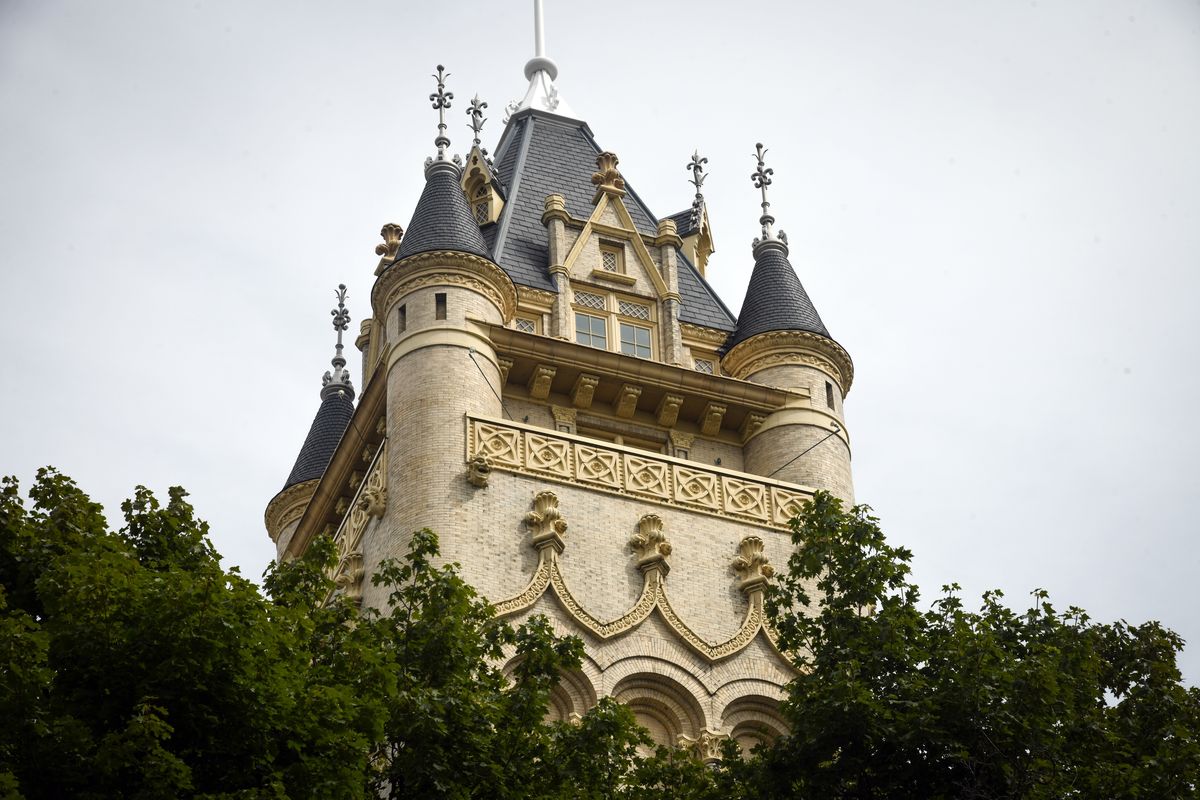 The Spokane County Courthouse is seen in August 2020. Spokane County and Spokane received a combined $182 million through the American Rescue Plan and the two governments have begun to outline how they're spending the dollars.  (DAN PELLE/THE SPOKESMAN-REVIEW)Buy a print of this photo
Congress passed the $1.9 trillion American Rescue Plan last year in an effort to help the country recover from the COVID-19 pandemic.
It's a stimulus bill and it makes money available for dozens of uses. Billions are going toward everything from COVID-19 testing and housing assistance to restaurant aid and direct payments into Americans' bank accounts.
State and local governments get $350 billion through the plan.
Spokane County received $102 million, Spokane gets $81 million and Spokane Valley gets $16 million. The region's smaller cities received smaller allocations.
Governments must finalize spending plans by the end of 2024 and use their dollars by the end of 2026.
Federal rules dictate how local governments can spend their allocations, and jurisdictions have to track their spending closely.
Six categories are eligible for American Rescue Plan spending:
Public health. There are lots of ways to invest in public health. For instance, governments could spend on projects that bolster COVID-19 testing, cover medical expenses, improve mental health services and expand addiction treatment options.
Negative economic impacts. This category is broad. It allows cities and counties to invest in everything from food programs and housing assistance to nonprofits and small businesses.
Disproportionately impacted communities. American Rescue Plan funds can go toward child care and early learning, affordable housing and services for the homeless, to name a few options.
Premium pay for essential workers. Governments can give private and public employees extra money if they're on the front lines of the COVID-19 response.
Infrastructure. Cities and counties can't use American Rescue Plan dollars to build roads or fix potholes. But they do water, sewer and broadband infrastructure projects.
Revenue replacement. Jurisdictions can use their dollars to replace revenue lost due to the pandemic. This will be an attractive category for many governments because the money is unrestricted. For instance, Spokane has used some of its revenue replacement money to repair the Don Kardong Bridge. A federal formula effectively caps this category so most governments can't use it to get around reporting requirements.
Local journalism is essential.
Give directly to The Spokesman-Review's Northwest Passages community forums series -- which helps to offset the costs of several reporter and editor positions at the newspaper -- by using the easy options below. Gifts processed in this system are not tax deductible, but are predominately used to help meet the local financial requirements needed to receive national matching-grant funds.
Subscribe now to get breaking news alerts in your email inbox
Get breaking news delivered to your inbox as it happens.
---