Checking all recruiting boxes: Gonzaga continues to land international basketball standouts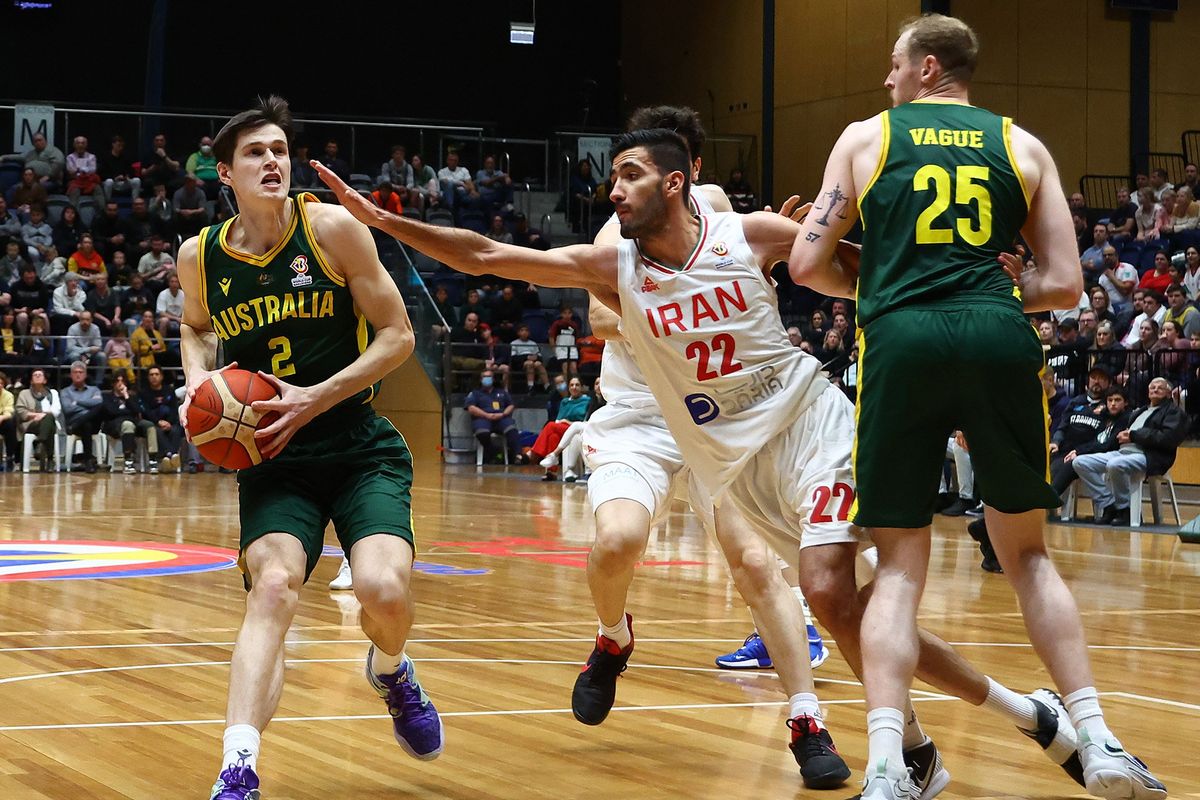 Gonzaga basketball streaks are plentiful, from consecutive home-court victories (75) to weeks in the AP poll (125) to NCAA Tournament appearances (23, it would be 24 but the 2020 tourney was canceled by the pandemic).
Here's another that continued with Monday's announcement that South Korea's Jun Seok Yeo has been added to the Zags' roster. Gonzaga has had at least one international player every season since its NCAA Tournament streak began in 1999, not to mention 1995 when Australian John Rillie's 3-point shooting led GU to the program's first trip to March Madness.
The sixth-ranked Zags in the last two months have landed Yeo, a 6-foot-8 forward who will practice and train with the team but won't play in games until next season, and Australian Alex Toohey, another 6-8 forward that is part of Gonzaga's promising 2023 class with 6-6 guard/wing Dusty Stromer.
Those three have the versatility to play multiple positions and could conceivably be on the floor at the same time.
Ilane Fibleuil, a 6-5 guard from France, visited Gonzaga last month and said his top three options are GU, UCLA and the NBA G League.
The recruiting landscape has changed significantly in recent years with name, image and likeness (NIL), super seniors, the G League's pro pathway program and the transfer portal. One thing hasn't changed: Gonzaga pursues top players, regardless of their home address.
"It's always a balance," assistant coach Stephen Gentry said. "You have to factor in the portal, that's another avenue we're going to pursue that's going to be a strength of the staff. We're going to check all the recruiting boxes, not depending on any one part of it.
"Those are the challenges of building a roster these days."
The challenge changes annually. Recruiting often is cyclical: some years are strong on the West Coast and/or across the nation, some years aren't as fruitful. The same applies to the transfer portal and international prospects.
Gonzaga had just two international players, Andrew Nembhard and Martynas Arlauskas, last season after the 2021 roster included five (Nembhard, Arlauskas, Joel Ayayi, Oumar Ballo and Pavel Zakharov).
The Zags had as many as six and as few as two every season from 2010 to 2021. That timeframe corresponded with former Gonzaga assistant Tommy Lloyd's success recruiting overseas. Five teams from 2000 to 2009 had one international on the roster.
Some wondered if GU's international recruiting might fade after Lloyd accepted the Arizona job following the 2021 season, but the Zags remain active around the globe.
"It's a big world," assistant coach Roger Powell Jr. said, "but basketball makes it smaller."
Powell has years of international recruiting experience from previous assistant coaching jobs at Valparaiso and Vanderbilt, following his years of playing experience internationally. He also coached Athletes in Action teams on three different international tours.
"I played overseas in the top leagues," said Powell, who played in Italy, Spain, France, Israel and Germany. "Those are all hotbeds for international talent. To be honest, a lot of guys I played with are now coaching or leaders in the federations they played in. I love going over there because I spent a lot of my career over there."
Powell helped bring several international players to Valpo, including Australian Ryan Broekhoff, who played in 59 NBA games and still plays in Australia's National Basketball League (NBL). Powell helped recruit forward Yanni Wetzell, a native of New Zealand, to Vanderbilt. Wetzel transferred to San Diego State after Vanderbilt's staff was fired and he was second-team All-Mountain West Conference in 2020.
Powell was the lead recruiter on Toohey, a product of the NBA Global Academy in Canberra whom Powell first saw at the NBA Academy Games in Atlanta last July.
"He was the best player there," Powell said. "He's 6-8, versatile, can handle it, play in the pick-and-roll and a strong, physical kid."
Gentry recruited internationally when he was at Stephen F. Austin, Oklahoma State and Illinois, though he was only at the latter for basically one recruiting year.
"I've always kept an eye on it, obviously with the game growing so much," Gentry said. "It first started for me at Stephen F. Austin where we were trying to be creative. We were a mid-major school located in the middle of nowhere. We signed a kid from Finland and a kid from the Bahamas. Initially it was just finding a way to build a good roster and a good team."
Gonzaga assistants utilize contacts to identify and learn more about international prospects. There are also several scouting services and video via Synergy Sports.
But the biggest recruiting tool is probably the program's track record with international standouts, a lengthy list that includes Ronny Turiaf, Elias Harris, Kelly Olynyk, Kevin Pangos, Przemek Karnowski, Domantas Sabonis and Rui Hachimura.
"It's obviously an area that has been great for us," Gentry said. "We'd be dumb not to tap into those markets. I don't think any other program can point to that. Roger and I being able to point to direct examples and recent examples, it resonates with recruits and families."
As does the Zags' style of play.
"When they watch Gonzaga play, it's appealing first of all," Gentry said, "but also recognizable in terms of how they would fit in really well. Whereas if they turn on other games and it might be choppier, or not as much flow or not as feel-based."
Gonzaga is the only program in the nation to reach the last seven Sweet 16s. Those rosters were assembled with domestic and international players as well as transfers.
"It's all about relationships," Powell said. "You're one relationship away from a great player."
---