A&E > Entertainment
The comic who hopes Gonzaga gets eliminated is coming to town
March 23, 2023 Updated Thu., March 23, 2023 at 2:49 p.m.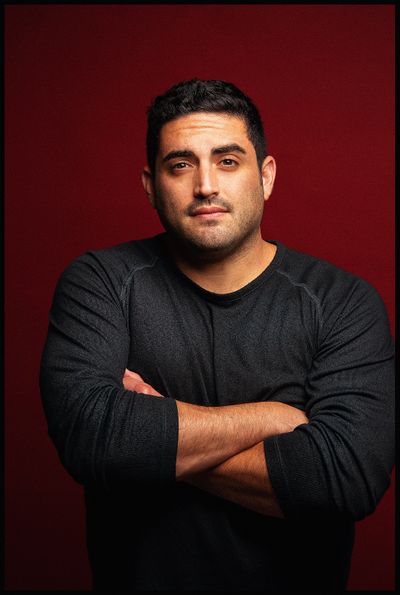 Jared Freid has nothing against the Zags, but the veteran comic was rooting against the perennial March Madness darlings for personal reasons last weekend.
"I've become the biggest Gonzaga hater," Fried said while calling from his New York apartment. "It all has to do whether they advance in the NCAA Tournament. I don't know how many people are going to come to my shows when I perform in Spokane because so many people will be watching Gonzaga. I've had no choice but to root against Gonzaga so they don't mess up my weekend."
Freid, 38, is a humorist, but he's not joking. The quick-witted man will be cracking wise about relationships when he performs Friday and Saturday at the Spokane Comedy Club. "I talk about the dating stuff," Freid said. "I have a lot of hot takes about that. There are a lot of fun new dating apps, but there's the same old frustration. Dating is so hard."
The Boston native, who recently ended a long-term relationship, speaks from experience. "It's difficult, especially when people lie," Freid said. "It's not good when you go on a date and you tell someone you're 6-2 and you're 5-8, but people do things like that. It's tough not to be a cynic when it comes to dating."
Freid talks about relationships on his entertaining and sometimes informative podcast, "U Up?" with Jordana Abraham. "It's best when you talk about problems that are not your own," Freid said. "We hash out problems. We have fun with people's issues but we're never judgmental. We try to have empathy and above all have fun with what we talk about."
Expect Freid to riff about his family "I like to talk about my parents," Freid said. "I go and visit with them and I like it. We have fun together. I tell stories about my family, the arguments, the fun things and it's relatable. We sit around talk and eat. Yes, your parents annoy you but you still love them."
As cynical as Freid is about relationships, he hopes to start a family one day. "I would love to have children," Freid said. "And that's not just to have more material."
Local journalism is essential.
Give directly to The Spokesman-Review's Northwest Passages community forums series -- which helps to offset the costs of several reporter and editor positions at the newspaper -- by using the easy options below. Gifts processed in this system are not tax deductible, but are predominately used to help meet the local financial requirements needed to receive national matching-grant funds.
Subscribe to the Spokane7 email newsletter
Get the day's top entertainment headlines delivered to your inbox every morning.
---