Spokane cold cases: Leads remain slim a half-century after killing of 8-year-old David Willoughby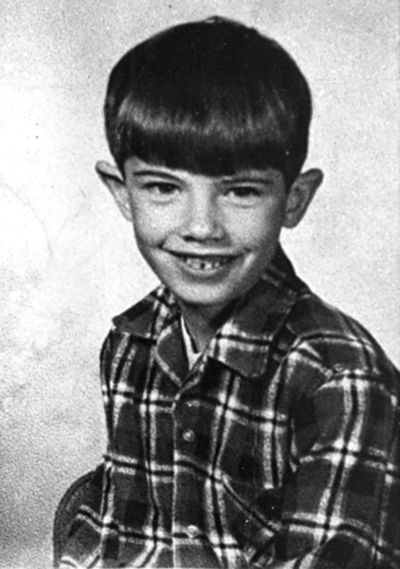 Editor's note: The Spokesman-Review selected several cold cases to highlight along with stories about genetic genealogy. Investigators declined to say whether any of these cases are good candidates for the new technology; however, they did say new tips or information about any of the victims could help move the investigations forward. Tips can be called into Crime Check at (509) 456-2233.
On a warm fall day in 1970, David Willoughby and a friend went to look at the planes flying to Geiger Field.
In his brown jacket and trousers, with an orange and yellow striped shirt peaking out from underneath, the 8-year-old Willoughby bid farewell to his buddy and began the walk home.
He never made it.
After more than two weeks of searching, Willoughby's body was found in Pend Oreille State Park north of Spokane. His killer has never been caught.
Willoughby's home life had been difficult in the months leading up to his abduction and killing. His father, George Victor Willoughby, was sentenced to life in prison for the 1968 shooting death of Gail Eugene Roberts, an 18-year-old.
An assistant circulation supervisor for the Spokane Daily Chronicle, Roberts had gone to the Willoughby home to discuss a paper route with one of the Willoughby boys.
After her husband's arrest, Halice Willoughby was left to raise her five children alone.
David Willoughby was described as "shy but intelligent" by a school counselor at Audubon Elementary. He was 4 feet 2 inches tall and weighed 65 pounds as he was about to enter the fourth grade.
The boy had a "fascination" with planes, according to his mother, which is why he and Rodney P. Rechtol, 9, likely hiked to Geiger Field.
After watching the planes, Willoughby headed back to the family home at 1721 N. Elm Street on his own.
He was reported missing when he didn't arrive home on the evening of Sept. 8, 1970.
By Sept. 10, more than 150 men were searching the area, some on motorcycles, others on horses, with two helicopters overhead.
The next day, another hundred people joined to do a final search of the area as investigators said they had "no evidence whatsoever" the boy was still around.
On Sept. 25, a passerby found Willoughby's body in Pend Oreille State Park about 50 feet off the highway in some brush.
The coroner found Willoughby had been sexually assaulted and severely beaten. His killer likely kept the boy alive for several days before strangling him.
Just days later, investigators told The Spokesman-Review they had "very few" leads.
By early October, detectives had cleared 18 suspects.
"The scarcity of good, solid leads, in this case, is surprising," Spokane County Sheriff's Office Capt. Dean Lydig said at the time. "Usually we have more information to work on in a homicide case."
"We are still checking out possible suspects but that doesn't look too bright an avenue right now," Lydig said.
The case was reviewed six months after Willoughby's body was found, but little progress was made.
Then in 1979, a tip that someone spotted a green station wagon in the area with the boy inside on the day of his disappearance reignited the investigation. Investigators intensely investigated, but did not draw many new leads, according to stories at the time.
The abduction was listed among high-profile cold cases in the region in 1981, but it's seen little public attention since.
---