Kindness and comedy come together to benefit veteran Spokane stand-up Nick Theisen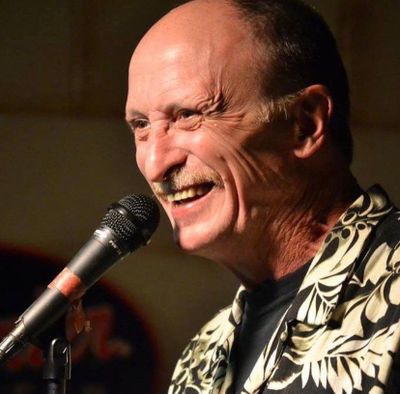 The comic stereotype is that stand-ups are selfish, ego-centric entertainers. Nick Theisen would beg to differ. The veteran comic is battling four different types of cancer and dealing with a mountain of debt.
However, the comedy community is coming together for a "Night of Hope and Laughter," to benefit Theisen. It's a show Sunday at the Knitting Factory, and there will also be benefits for Theisen in Portland and Seattle.
"I was shocked when I was told by (comic) Susan (Rice) that there was going to be benefits for me," Theisen said. "I was thankful and amazed at those in the world of comedy coming together for something like this. I'm humbled."
Knitting Factory general manager Kent Skelton is donating the venue for Theisen. "Nick casts such a big shadow around here," Skelton said. "Nick is so beloved by the comedy community. When I was approached by comics in Portland and Seattle and told of his dire situation, we had to help. We are happily putting this together to help Nick in his time of need."
Coeur d'Alene's Dan Cummins, who is headlining theaters around the country, will close the show at the Knitting Factory. "It's so great to see Dan hitting his stride," Theisen said. "Dan is doing so well and he's such a great guy."
Theisen, 68, gave Cummins his start at the late, lamented club the Season Ticket a generation ago. "I gave Dan an opportunity and I could see how good he was way back then during open mics," Theisen said. "I told him that he was funny as heck and to keep going and then I ended up as his support act for a while. It's just so nice that he is part of this benefit."
Theisen has been a comic since 1979 when he left for Los Angeles and worked out material at the iconic club, the Comedy Store. "I was friends with the comics who played there back then," Theisen said. "I was good friends with Sam Kinison and I got to know Robin Williams. One of my biggest influences is Williams. There was no one ever like Robin. I remember when he was starring in his sitcom, 'Mork and Mindy,' he would sometimes come to the Comedy Store wearing his Mork suit."
Theisen, who is at his best delivering gallows humor, has a podcast, "Finding Chemo." When discussing his situation, Theisen couldn't help but joke. "I have four different kinds of cancer and I'm going for the record," Theisen said.
The options are to laugh or cry, and Theisen always chooses the former. "I was told I had a year to 18 months to live and that was three years ago," Theisen said.
Theisen continues to deliver observational humor. "I do an impression of the TV weatherman," Theisen said. "Nobody wants to be the weatherman. Everybody wants to be the big, handsome anchorman. Nobody wants to be the skinny, bald guy who does the weather."
But a number of folks in comedy want to help Theisen. Cummins and Rice will share the stage with comics Rod Long, Art Krug, Vince Valenzuela and Don Parkins.
"I'm so touched by all of this," Theisen said. "What people are doing for me is so special and will never be forgotten."
---