TUESDAY, JUNE 1, 2010, 8:14 A.M.
HX: Piazza Fans Shoulda Caught That
Not only has Rich Piazza hit 427 less home runs, knocked in 1,335 less RBIs, and played in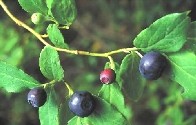 1,912 less games than former star catcher Mike Piazza, but he's never been named to a Major League Baseball all-star game. But that didn't stop emcee Andy Finney from introducing the Kootenai County commissioner as "Mike Piazza" recently. Now, you have to make allowances for Andy's mistake. After all, the commissioner was also listed as "Mike Piazza" in the recent program honoring Father George Rassley at Holy Family Catholic School for his many years of service to his faith and the local community/DFO, SR Handle Extra. More here.
Question: Who's your favorite Major League Baseball player?
---
---