News > Idaho
Suspect arrested in stabbing
Tue., April 19, 2005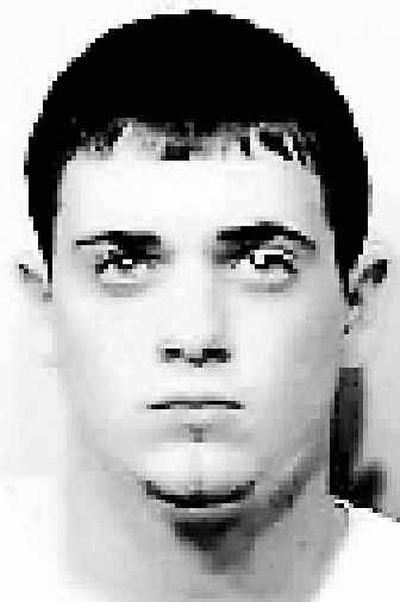 A Coeur d'Alene man is being held on a $100,000 bond and a charge of attempted second-degree murder after turning himself in to the Kootenai County Sheriff's Department Monday morning.
Sheriff's deputies had a warrant for the arrest of Jackson James Purdie, 19, after a fight early Sunday that left 19-year-old Jeffrey Michael Crump seriously injured with multiple stab wounds.
Crump and Purdie were at the same party at a West Lundy Boulevard house west of Post Falls when they got into an argument on the front porch of the residence, according to Detective Sgt. Brad Maskell.
The argument escalated into a fist fight and during the fight Purdie allegedly used a knife to stab Crump, said Maskell.
Maskell did not say how many times Crump was stabbed, but reported that he was in serious condition at Kootenai Medical Center, and improving.
Deputies arrived at the house shortly after the stabbing was reported at 1 a.m. Sunday, and learned that Purdie had left the scene on foot.
After getting a search warrant, deputies searched the home of Helen Rose Nordlind, 19, also of Coeur d'Alene, who allegedly helped Purdie during and after the fight, Maskell said. Deputies found bloody clothes in her home, Maskell said, but it's not known if the clothing is Purdie's.
Nordlind was arrested on charges of aiding and abetting a felony crime and obstructing officers.
Purdie turned himself in at 10 a.m. Monday, Maskell said. The suspect had been in touch with family members, including a local pastor, who encouraged him to surrender. He's expected to make his first appearance in court today.
Purdie's criminal record includes a burglary conviction as a juvenile. He was on probation when the stabbing occurred.
The investigation into the stabbing continues, and Maskell asked that anyone with information call the Sheriff's Department at (208) 446-1300.
Local journalism is essential.
Give directly to The Spokesman-Review's Northwest Passages community forums series -- which helps to offset the costs of several reporter and editor positions at the newspaper -- by using the easy options below. Gifts processed in this system are not tax deductible, but are predominately used to help meet the local financial requirements needed to receive national matching-grant funds.
Subscribe now to get breaking news alerts in your email inbox
Get breaking news delivered to your inbox as it happens.
---