Sports
Boss' patience wavers
Wed., June 29, 2005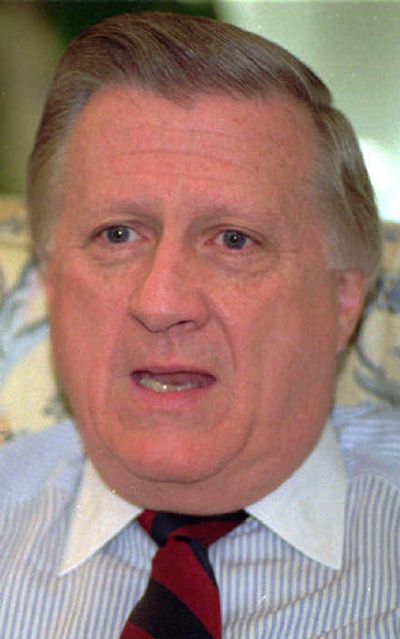 TAMPA, Fla. – New York Yankees owner George Steinbrenner met with his top advisers for five hours Tuesday, examining ways to improve the struggling team.
The session came one day after Steinbrenner issued a statement saying his "patience is a little short" and "the players have to want to win as much as I do."
New York general manager Brian Cashman said the meeting focused on "ways to be better."
"That's the bottom line … as simple as that," Cashman said. "Obviously, we've under performed at this stage. We're looking to improve on what we've got. That's it. These meeting happen in the spring, in the midseason and the winter. We're always looking for solutions to try and be better every day."
Also on hand were general partners Steve Swindal and Hal Steinbrenner, senior executive Hank Steinbrenner, team president Randy Levine and vice presidents Billy Connors, Bill Emslie, Mark Newman, Gordon Blakeley and Gene Michael.
George Steinbrenner left Legends Field about 90 minutes after the meeting ended at 7:20 p.m. (EDT) without speaking to reporters.
"We had good meetings today," he said in a statement issued by spokesman Howard Rubenstein. "Some of us will meet again tomorrow."
The Yankees, baseball's first team with a $200 million payroll, were just 39-38 after Tuesday night's 5-4, 10-inning loss at Baltimore, a game in which New York led 4-1.
Cashman said there was "nothing to report" from the meeting, but trade possibilities were one topic discussed.
Yankees manager Joe Torre, with the club in Baltimore, didn't participate in the meeting.
"It's something that has gone on, and it's nothing I feel left off, just something that's been going on here since I've been here and I'm sure before I got here," Torre said. "If other organizations did the same thing, I'm not sure we'd be asking all the same questions. We're the Yankees and George Steinbrenner, and whatever we do we make news. Whether we're real good or real bad or somewhere in between, because if you're in between you're supposed to be better than you are. I just think the interest is probably the reason."
Torre has discussed the situation with his players.
"That's all part of the distraction of playing for the Yankees … that there's always activity," Torre said. "Whether it's real or just talked about, and of course there are going to be a lot more rumors than fact."
Note
A lightning bolt from a strong thunderstorm struck the roof at Legends Field while the meeting took place. The strike affected some electrical systems at the Yankees' spring training park.
Local journalism is essential.
Give directly to The Spokesman-Review's Northwest Passages community forums series -- which helps to offset the costs of several reporter and editor positions at the newspaper -- by using the easy options below. Gifts processed in this system are not tax deductible, but are predominately used to help meet the local financial requirements needed to receive national matching-grant funds.
Subscribe to the sports newsletter
Get the day's top sports headlines and breaking news delivered to your inbox by subscribing here.
---