Sports
No respect for the flag
Thu., March 17, 2005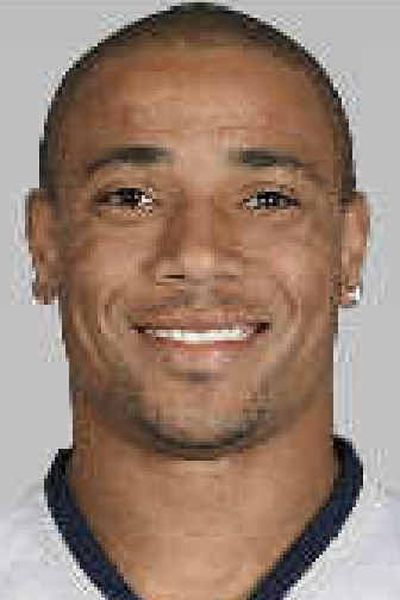 Rodney Harrison of the Super Bowl champion New England Patriots apparently intends to remain on the field after his playing career.
According to Michael Felger of the Boston Herald, the veteran safety took the first step toward becoming an NFL official by participating in an NFL Europe minicamp in Tampa, Fla., this week.
Harrison and former teammates Fred McCrary and Grey Ruegamer were in the classroom for four to five hours a day and also officiated scrimmages.
After Harrison threw two pass-interference flags Tuesday, the players reacted accordingly.
"They said, 'Hey, Rodney, that's how you play!' " he said.
Just a hot-dogger
Frankly speaking, Tara Trzinski believes she landed a great job.
Trzinski, a 22-year-old resident of Chandler, Ariz., competes as a sausage in races at Maryvale Baseball Park, the spring training home of the Milwaukee Brewers.
"It's going on my resume," Trzinski told Mark Armijo of the Arizona Republic. "It's a great job. … I used to live in Milwaukee, and it's a big deal to be a sausage in the sausage race. It's like celebrity status. … Now all my friends are jealous."
Trzinski, a student at Arizona State, lost two races before winning for the first time earlier this week. Dressed as an Italian sausage, she defeated a Polish sausage, a bratwurst and a hot dog.
"It's everything I imagined it would be," Trzinski said.
Glad to take a walk
Barry Bonds was not among the current and former major league players subpoenaed to testify at a congressional hearing on steroid use.
Tim Kawakami of the San Jose Mercury News wondered why.
"What, is Congress afraid that Bonds will yell and call the Honored Members all liars?" Kawakami wrote.
"I'd guess, however, that this is one time Bonds isn't frustrated by getting an intentional pass."
No roster numbers necessary
Peter Schmuck of the Baltimore Sun, citing the playoff-bound Washington Wizards' propensity for wearing retro Baltimore Bullet uniforms, can see another sport capitalizing on the throwback trend.
"The NHL is planning a similar league-wide 'Turn Back the Clock' promotion next year," Schmuck wrote. "To commemorate the 2004-2005 season, each team will spend one night playing in street clothes."
Odd choice
NASCAR driver Eric McClure, 26, made only his second start in a Nextel Cup race Sunday at Las Vegas.
"Making the Cup race was big, obviously," he said. "The biggest thing? I walked into the sports book at the Stratosphere to see how the basketball games were going, and they had my name up on the odds board."
McClure, listed at 300-1, finished 32nd.
The last word
Dan Daly of the Washington Times, of a North Carolina study suggesting that 56 percent of NFL players are obese by some standards, wrote:
"Another study by the same people determined that 97.4 percent of NBA players are tall."
Local journalism is essential.
Give directly to The Spokesman-Review's Northwest Passages community forums series -- which helps to offset the costs of several reporter and editor positions at the newspaper -- by using the easy options below. Gifts processed in this system are not tax deductible, but are predominately used to help meet the local financial requirements needed to receive national matching-grant funds.
Subscribe to the sports newsletter
Get the day's top sports headlines and breaking news delivered to your inbox by subscribing here.
---