Sports
Thompson gets chance, steps up for Cougars
Wed., Aug. 7, 2013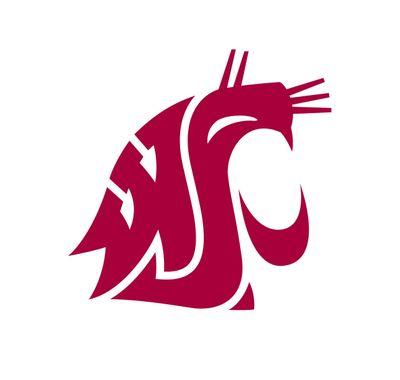 LEWISTON – Once a youngster collecting autographs from Jason Hill and Michael Bumpus, John Thompson got a productive taste Wednesday of what it's like to catch passes in Washington State's offense. Thompson is a freshman walk-on from Bethel High School in Spanaway, Wash., and as such, he is trying to do everything he can to carve out some kind of role on WSU's football roster. He's at least getting noticed. During the Cougars' 7-on-7 period Wednesday, coach Mike Leach became frustrated with receivers Brett Bartolone and Rickey Galvin – both of whom should figure prominently in WSU's offense this season – and sent the two to the scout team for the rest of the period. Leach then called over Thompson, lined him up at the inside "H" receiver spot, and play continued. The freshman even got some more reps during the team session, and had a nifty catch-and-run on a short pass from quarterback Connor Halliday. Thompson made another strong catch later on a pass from Austin Apodaca. "I thought he responded good; immediately went out and made plays," Leach said, further polishing the message he wanted to send to Bartolone and Galvin. "John Thompson, as it stands right now, may play ahead of either one of them, and they need to be aware of it. If you loaf around out here, John Thompson's going to be out there to play. And furthermore, John Thompson might just beat you out to begin with. We'll see how it all goes." Thompson's expectations for himself are realistic. He knows he'll face an uphill battle to earn playing time at WSU's deepest position, so he has his sights set first on making the travel squad, then on making enough plays to earn a scholarship in the future. Football or not, the odds are good that the 5-foot-11, 170-pounder was coming to WSU. His older sister attended the school in the mid-2000s, and Thompson said he's been attending Cougars games since he was 5 or 6 years old. He had some other options in terms of playing football, he said, but likely would have attended Wazzu even if he hadn't been offered a walk-on spot. Bumpus, Hill and Alex Brink were his idols back in the day. "Got their autographs; went to all the Seattle games and everything," said Thompson, smiling. "That was me making the signs for them. "It's always been a dream for me to come here, and they gave me an opportunity, so I'm not going to pass it up."
Third-string QB?
There's no question that Halliday and Apodaca are WSU's top two quarterbacks. But there is some doubt about whom the third-string QB will be when the Cougars travel to Auburn for their Aug. 31 opener. Leach said freshmen Tyler Bruggman and Luke Falk are each "doing a lot of good things" through six days of camp, but he's not sure how that battle will shake out. "I anticipate (Bruggman) traveling some," Leach said. "And then do we pull the redshirt off? Maybe not if we don't have to. It just depends on how things shape up. It's difficult to say. If he learns everything and it becomes automatic, if he can knock one of those guys off, then that's different." Bruggman, who was considered by most recruiting analysts as the gem of Leach's 2013 signing class, said the coaches haven't discussed the specifics of what his role might be this season. But he said he'll accept whatever they think is best for the team. "If that means playing, I'll be ready to go," Bruggman said, "and if that means redshirting, I'm going to get as many mental reps as I can to keep improving."

Local journalism is essential.

Give directly to The Spokesman-Review's Northwest Passages community forums series -- which helps to offset the costs of several reporter and editor positions at the newspaper -- by using the easy options below. Gifts processed in this system are not tax deductible, but are predominately used to help meet the local financial requirements needed to receive national matching-grant funds.
Subscribe to the sports newsletter
Get the day's top sports headlines and breaking news delivered to your inbox by subscribing here.
---