News > Obituaries
Obituary: Logan, James Dee Leonetti
Age 71
Sun., March 13, 2016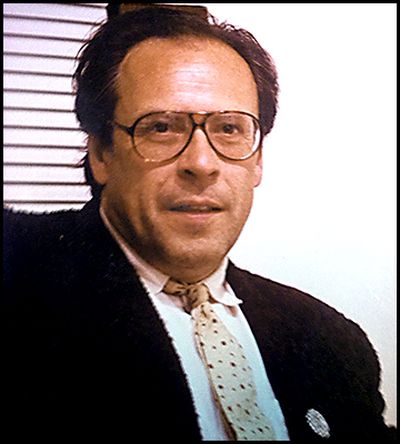 LOGAN, James Dee Leonetti

Born in Spokane on September 3, 1944 to a family of colossal story tellers who spun hunting and adventure tales of life in Idaho.
James saw the awesome beauty and vastness of cosmic places and cultures with the artist's hand and eye.
A sensible and unimpeachable talented genius of a man, he embraced life, was lost, but now found in a kinder universe of ideas and molecules.
Socially concerned and aware, Jim lived in a golden liquid place replete with deities of his choosing and open to love.
Looking for the perfect vision of light, or a pen and ink or charcoal sketch, the artist bathes in the refracted light of friends while camping alone at times.
A prolific artist, actor and educator, he lived in Italy, Asia and Portland, Oregon in his later years.
Jame Dee Leonetti Logan died March 6, 2016 from heart complications at Deaconess Hospital in Spokane, WA.
Donations may be made in his name to Blueprints for Learning (an art centered daycare/non-profit in Spokane) 35 W. Main Ave., #280, Spokane, WA 99201.
509-777-0822.
Local journalism is essential.
Give directly to The Spokesman-Review's Northwest Passages community forums series -- which helps to offset the costs of several reporter and editor positions at the newspaper -- by using the easy options below. Gifts processed in this system are not tax deductible, but are predominately used to help meet the local financial requirements needed to receive national matching-grant funds.
Subscribe to the Coronavirus newsletter
Get the day's latest Coronavirus news delivered to your inbox by subscribing to our newsletter.
---