Gonzaga's Johnathan Williams testing NBA waters but won't sign with agent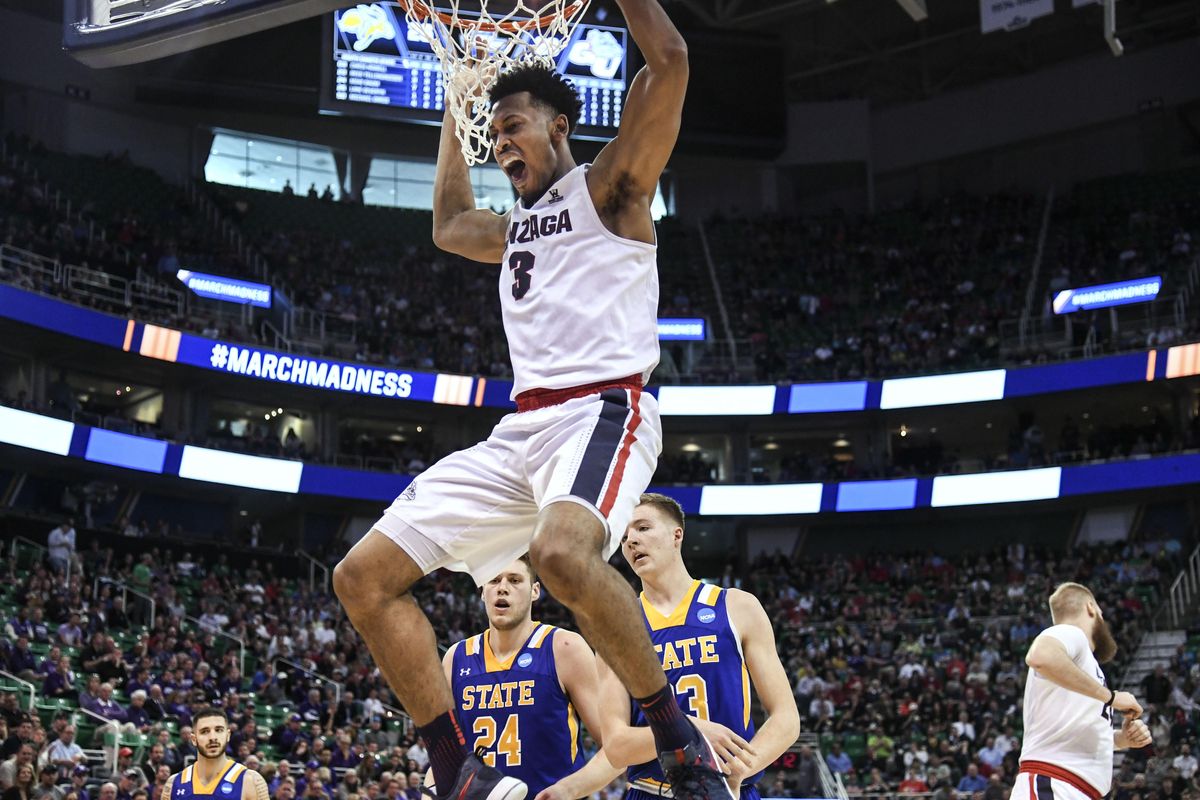 Gonzaga junior forward Johnathan Williams has decided to test the NBA waters but doesn't plan on hiring an agent, according to a school release.
Williams submitted paperwork to be eligible for the draft. Players who don't sign with an agent have until May 24 to remove their name from the draft.
Williams follows Zach Collins and Nigel Williams-Goss as Zags to declare for the draft, but Williams is the only one who isn't hiring an agent.
"After talking with the GU coaches and my family, I'm going to test the NBA Draft process," Williams said in the release. "I will not be hiring an agent. It's my dream to play in the NBA and not going with an agent allows me to see where I stand.
"I appreciate all of the support I continue to receive at Gonzaga University. I'm just following God's plan and I'm thankful for the opportunity."
Williams can work out for NBA teams and receive feedback from front offices while retaining the option of returning for his senior season.
The 6-foot-9, 230-pound Williams doesn't appear in a sampling of seven two-round NBA mock drafts. He's listed 50th among juniors by draftexpress.com and 36th in his class by nbadraft.net.
Williams is a good scorer off the dribble, an adequate shooter who has stretch potential and a decent low-post scorer, according to NBAscoutinglive.com. Williams' profile notes that he needs to expand his dribble moves and improve his passing.
"Williams has flown under the radar of NBA scouts and teams all season long, but his strong play in the Elite Eight in a win over Xavier may force them to take notice," NBAscoutinglive.com wrote in summary of Williams. "He could definitely be a prospect to watch in 2018."
Williams' versatility helped Gonzaga's defense finish the season No. 1 in Ken Pomeroy's analytical ratings.
Williams averaged 10.2 points and 6.4 rebounds per game. He made 59 percent of his field-goal attempts, including 40 percent beyond the arc. The Memphis native scored in double figures 20 times and had 11 games with at least eight rebounds. He posted four double-doubles.
Williams averaged 16 points and seven boards in wins over West Virginia and Xavier while earning most outstanding player honors at the West Regional in San Jose. He was a first-team All-WCC selection.
---