Sports
Grip on Sports: Let's take a quick spin around the dial, shall we?
Sun., July 2, 2017 A GRIP ON SPORTS • It's Sunday morning, right? So let's slow down just a bit and take a whirl around the world of sports, locally and internationally. Read on.
••••••••••
• ESPN finally was able to televise a major boxing match last night. It didn't cost their subscribers anything extra. Except maybe their sanity.
Throughout the fight between 29-year-old Australian Jeff Horn and veteran champion Manny Pacquiao, the ESPN broadcast team of Joe Tessitore, Teddy Atlas and Timothy Bradley Jr., kept telling their viewers how Pacquiao was dominating.
And, as Pacquiao ended the match with a late-round run, the outcome seemed to be a foregone conclusion. It was. Just not the way the announcers saw it.
Horn won a unanimous decision.
And social media erupted.
To be fair, it looked as if Pacquiao, who has seemingly been boxing since before Australia was a country, had won the fight. Maybe not dominated, but he landed more punches and seemed in control from the mid rounds on.
But he lost.
Did I mention the fight was in front of more than 50,00 folks in Brisbane? You know, in Australia? And a rematch will be announced any day now? The guess here is it won't be on ESPN. And it will make millions.
• Like anyone who is proud of their job, I have a bit of an ego about my skills. And pride.
Then I open up a story like this, from a guy who doesn't even write sports for a living, and I utter some expletives. And wish I could write even half this well.
Charles Krauthammer, stick with politics, will you? There's plenty to write about and those of us who pound out sports pieces don't need the competition.
• Here's your obligatory Mariners mention. They lost last night. Couldn't hit. And, oh ya, Nelson Cruz had to leave after tweaking his knee.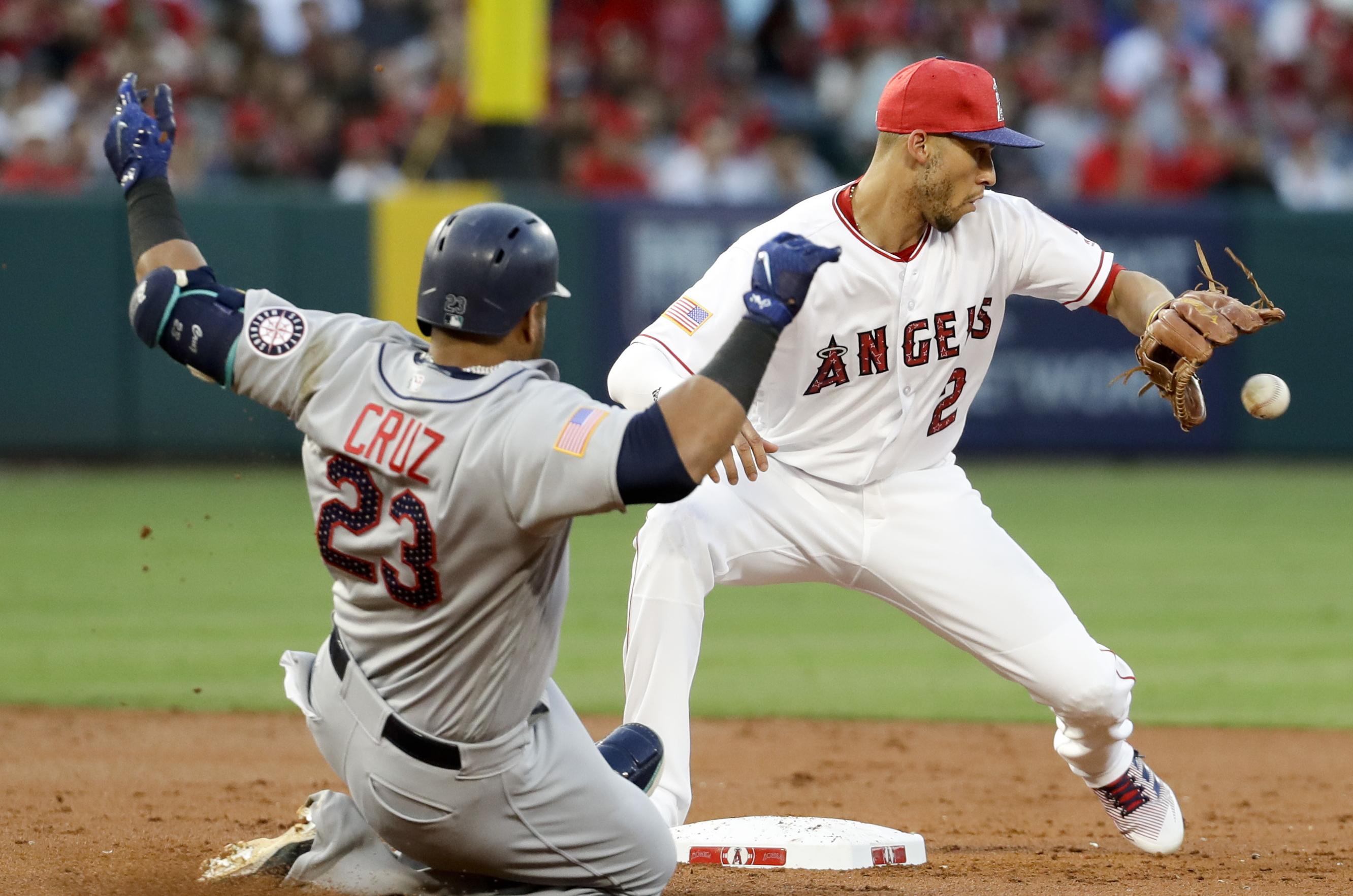 In this season from hell, don't we all expect to hear this today that Cruz's injury is awful and that he'll miss the rest of the season? Wait, no, I've got that wrong. He'll be listed as day-to-day for a while, won't get any better and July 11, after three MRIs and a CT scan, the M's will announce he's undergoing Elton John knee surgery or something and will be out 18 months.
It's been that type of year.
• Like to time travel? Who doesn't? Anyhow, you can do a bit of time traveling this morning thanks to Greg Lee's story on Ian Waltz, Post Falls most famous discus thrower.
•••
WSU: It was slow day in the Pac-12 yesterday, though there was some lively, if sad news, from Eugene. … USC's Sam Darnold is tweaking his throwing motion this offseason.
Gonzaga: Rui Hachimura and Killian Tillie opened up FIBA's U19 World Cup yesterday with strong games.
EWU: Eastern's athletic Hall of Fame will welcome a new class.
Indians: As we wrote yesterday, Spokane wasn't going through the season without winning a road game. We were right. The Indians snapped their eight-game losing streak with an 11-5 win at Boise. … Around the Northwest League, Hillsboro won a series over Everett and Evan White, Eugene used a big inning to get past Vancouver and Tri-City lost to Salem-Keiser.
Shadow: The women dominated Twin City, 4-0.
Mariners: The pitching was OK. The hitting, against a journeyman, not so much. Dave Nichols has all the details in his Mariners Log. We added the links. … By the way, if you were touched by "Ball Four" as much as I was as a youth, then this is really sad news.
Sounders: I have to admit I'm a Brad Evans fan. He attended UC Irvine, which makes him a genius as far as I'm concerned. But he hasn't been Brad Evans this season and the Sounders need help. So they have a new guy who will play. And Evans? He'll probably become their utility guy. … Around the MLS yesterday, Portland let another chance for a road victory slip away in the second half, but did earn a 1-1 draw at Sporting Kansas City. … Orlando ended Real Salt Lake's home winning streak. … San Jose scored in stoppage time and topped the L.A. Galaxy 2-1. … Finally, when is enough, enough?
•••
• As a modern day homeowner, I thought about taking to Twitter late last night and early this morning to complain about our noisy new neighbors. Instead, I just covered my ears and tried to sleep. If there are typos this morning, it's their fault. Until later …
Subscribe to the sports newsletter
Get the day's top sports headlines and breaking news delivered to your inbox by subscribing here.
---
Subscribe and login to the Spokesman-Review to read and comment on this story