A&E > Music
Spokane Symphony launches new season at a high level
Sept. 10, 2017 Updated Sun., Sept. 10, 2017 at 8:35 p.m.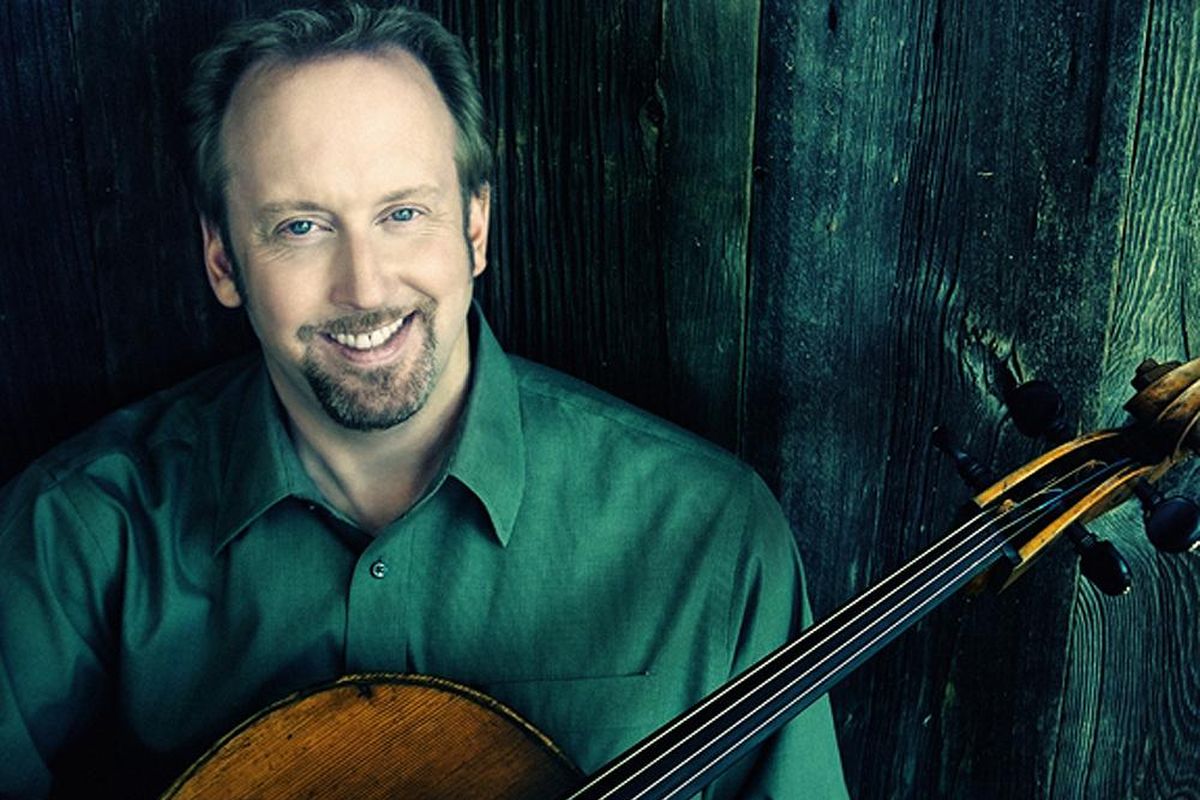 Peter Stumpf performed Brahms' Concerto for Violin and Orchestra with violinist Jessica Lee and the Spokane Symphony this past weekend. (Photo from indiana.edu)
The 2017-18 season of the Spokane Symphony opened on Saturday night with a concert of music composed in Vienna at a time when the city was the center of artistic experimentation in Europe. This was a fitting choice by Eckart Preu, music director of the Spokane Symphony, which has announced a greatly increased and diversified program designed to secure the place of the Martin Woldson Theater at the Fox at the center of Spokane's cultural life
As the home of Mozart, Beethoven and Brahms, Vienna understandably considered itself the arbiter of musical fashion. By the turn of the 19th century, some Viennese composers and critics defended the Classical and Romantic traditions, while others felt such traditions should be jettisoned, along with established standards of beauty.
At the center of this controversy was a circle of composers that included Alexander Zemlinsky (1871-1942), creator of "The Mermaid" (1907), the first work on the symphony's program. His friend and brother-in-law, Arnold Schonberg, believed that beauty in music was an impediment to freedom of expression. Fortunately for us, Zemlinsky disagreed, and so we had "The Mermaid," a lengthy fantasy for large orchestra in three movements that provided a flow of beauty from beginning to end.
Zemlinsky places extreme demands on conductor and orchestra, which Preu and the symphony fully met. Special mention must be made of the violin section and its leader, concertmaster Mateusz Wolski. The sweetness of tone, breadth of dynamic range and, most especially, the variety of color they produced, especially in the quietest, most exposed passages, was a source of wonderment.
The beauties of "The Mermaid" were hardly confined to the violin section. Zemlinsky demanded beauty from some very unlikely combinations of instruments, such as in the colloquy between Leonard Byrne's rich and colorful tuba and violins, or the duet between strings and Jane Ellsworth's evocative solos on the bass clarinet. Presiding over this was Preu, who, through subtle adjustments in tempo and dynamics, kept Zemlinsky's huge canvas from disintegrating into incoherent segments. As it was, one felt borne along through the tone-poem from its initial murmurings to its transcendent conclusion as on a single wave of beauty.
The conservatives among Zemlinsky's contemporaries pointed to Brahms (1833-1897) as their example of what excellence in music was. In his Concerto for Violin, Cello and Orchestra in A minor Op.102 (1887), Brahms looked backward to the Baroque era of Bach, Handel and Vivaldi. He used their examples in organizing the musical material of his new piece, and of setting the relationship between the soloists and the orchestra. Rather than making the soloist the center of attention while the orchestra plays a supporting role, Brahms fuses them , perhaps by giving one the beginning of a phrase and the other the end of it, or by placing a melody in the orchestra while the solo players play accompany scales and arpeggios.
What is a virtuoso violinist or cellist to do in such a situation, after having worked for decades at overwhelming an audience? The featured players of this weekend, Jessica Lee, violinist, and Peter Stumpf, cellist, found a wonderful solution: they played their parts with the greatest sensitivity possible, rather than the greatest intensity, finding subtleties of feeling and significance in passages that are often allowed to rush by unnoticed So arresting was Stumpf's musicianship that every time he set bow to string he compelled attention, regardless of what he was given to play.
Likewise, Lee seemed able to make phrases materialize as out of nothing, or as though the musical idea had begun long before, but just out of hearing. While collaborating fully with Stumpf and her orchestral colleagues, she displayed a unique and compelling individual voice, allied with a technique that removed all barriers to interpretation.
Once, when asked for an autograph, Brahms responded by sketching out the first few bars of "The Blue Danube Waltz," followed by the phrase "Regrettably, not by Johannes Brahms." This is not merely one of many examples of Brahms' self-deprecating humor, but an acknowledgment that his friend Johann Strauss II (1825-99) could crystallize with ease and fluency what Brahms labored mightily, and usually unsuccessfully, to capture: the sheer joy of being alive.
Strauss achieves exactly what Schonberg sought to overturn, the distillation of beauty itself, beauty expressed in unforgettable melody, irresistible rhythm, and captivating refinement of sound. We should not let its familiarity dull our awareness of what great music this is. Certainly, Preu did not. Setting down his baton, he used both hands, and much of his body, to draw from his players the subtle accelerations, whispered phrases and coy hesitations that go to make up the essence of "the Viennese style."
Local journalism is essential.
Give directly to The Spokesman-Review's Northwest Passages community forums series -- which helps to offset the costs of several reporter and editor positions at the newspaper -- by using the easy options below. Gifts processed in this system are not tax deductible, but are predominately used to help meet the local financial requirements needed to receive national matching-grant funds.
Subscribe to the Spokane7 email newsletter
Get the day's top entertainment headlines delivered to your inbox every morning.
---