News > Crime/Public Safety
Firefighter injured Saturday in Grass Valley fire in satisfactory condition
Aug. 13, 2018 Updated Mon., Aug. 13, 2018 at 7:54 p.m.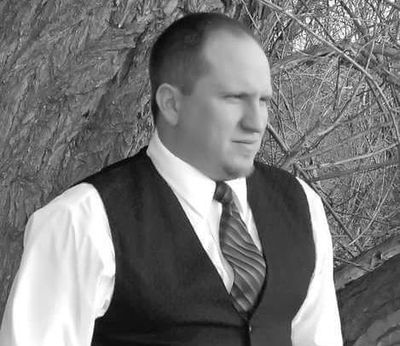 A firefighter injured Saturday in the Grass Valley fire near Grand Coulee Dam was a volunteer from Okanogan County.
Chief Ed Townsend of Okanogan County Fire District 8 identified the man as 38-year-old Brett Read, a volunteer of seven years who lives in Omak with his wife and three children.
Read was burned in the fast-moving fire that quickly swallowed over 70,000 acres of land. It started 12 miles east of Mansfield and worked its way northeast and up to the edge of the town of Coulee Dam on Saturday. He was airlifted to Harborview Medical Center in Seattle, where he is listed in satisfactory condition.
Townsend said through a news release posted Sunday by the Department of Natural Resources that Read and another firefighter were attempting to leave their work area near the fire's origin at the intersection of Highways 17 and 172, when the "fire behavior unexpectedly intensified."
"Read became separated from the engine he was working on and suffered burns during the incident," says the news release. "The second firefighter on Read's engine was not injured."
Ben Shearer, information officer with the Southeast Washington Interagency Incident Management Team, said Read and other first-response firefighters encountered walls of flame as high as 60 feet.
"They were quickly overrun with fire in lots of places," he said. "And some time during that first couple of hours is when he was injured."
State resources were quickly mobilized and firefighters were able to shore the blaze from working its way down to the city by Washington's largest dam, which was partially evacuated Saturday evening. By Sunday morning, most residents were allowed to return home.
Shearer said weather was a huge factor in the controlling the blaze from spreading further Sunday.
"Yesterday was a really good day on the fire line," he said. "Over the last couple of days crews have managed to do very well."
Initial reports were that the fire was about 10 percent contained, though Shearer stressed crews have not had the resources or time to drive along the fire line and accurately map it. That number could rise or fall based on their assessment.
For much of Monday, he said three 20-person hand crews would be walking the charred land and mopping up hot spots as the best they can in the rugged terrain.
Shearer said one residence was damaged by the fire but not burned completely. At least five outbuildings were destroyed, which could be barns or pump houses, but that number could increase once a more accurate assessment is completed.
Firefighters expect the fire to be 100-percent contained by Tuesday night or Wednesday morning if wind and weather conditions hold, Shearer said.
Some residents near the towns of Grand Coulee and Coulee Dam remained under Level 2 evacuation orders, meaning they are asked to be ready to leave at a moment's notice. All mandatory evacuations were lifted.
Local journalism is essential.
Give directly to The Spokesman-Review's Northwest Passages community forums series -- which helps to offset the costs of several reporter and editor positions at the newspaper -- by using the easy options below. Gifts processed in this system are not tax deductible, but are predominately used to help meet the local financial requirements needed to receive national matching-grant funds.
Subscribe now to get breaking news alerts in your email inbox
Get breaking news delivered to your inbox as it happens.
---