Gonzaga's Brandon Clarke ready to show off after year of hard work following transfer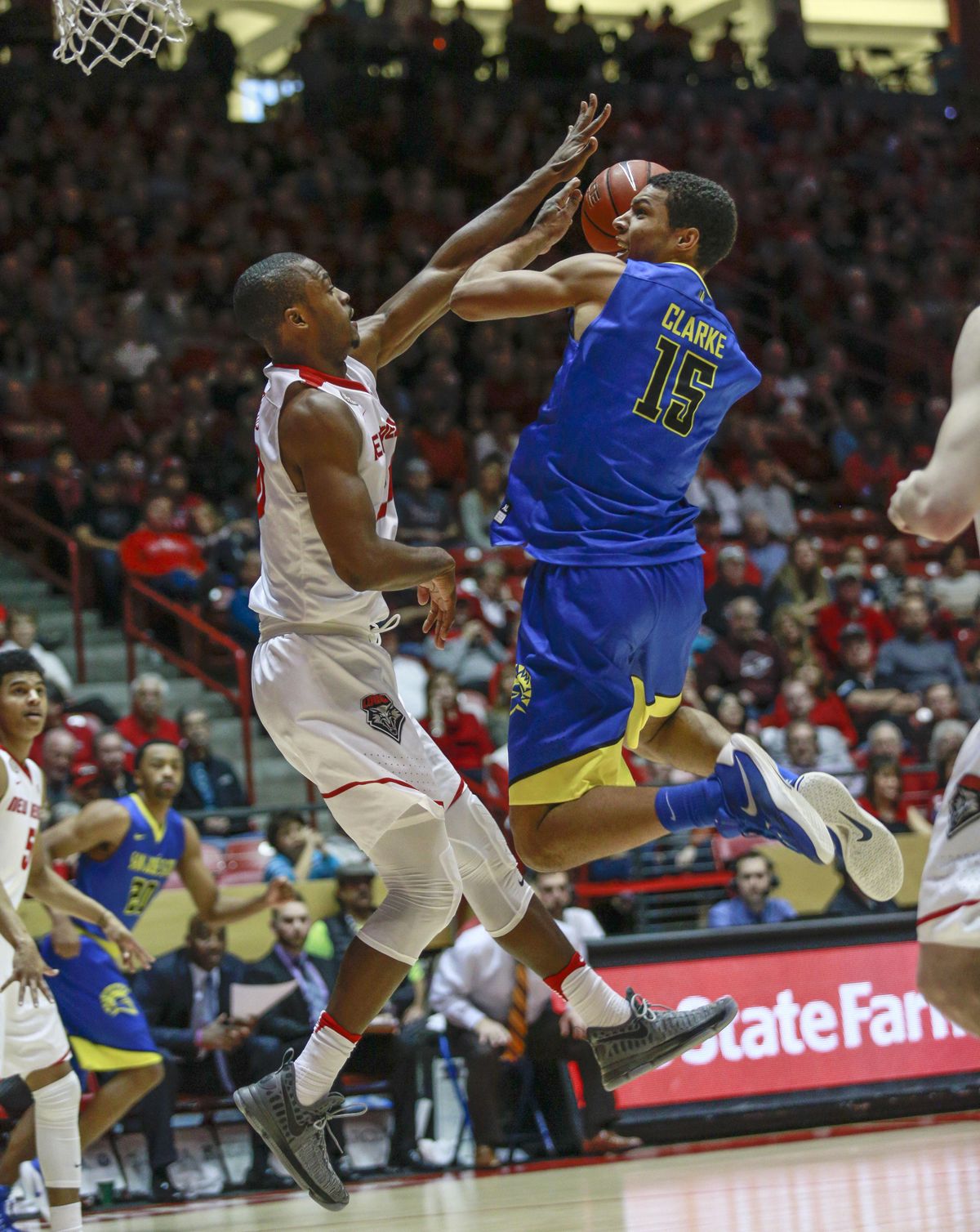 Brandon Clarke doesn't mind the endless practices, serving on the scout team, pregame individual workouts, skill development, lifting weights and conditioning.
He realizes the last year has made him a better player with a few months ahead to continue refining his game before Gonzaga opens drills this fall.
"I'm not sick of it, but it's definitely getting old not playing games," Clarke said. "I'm definitely ready to show the world all the work I've been doing in my year off."
For now, Clarke can describe what he's been up to and the showing will come later. The San Jose State transfer has been immersed in Gonzaga's redshirt program, citing it as one of the reasons he picked the Zags over Oregon last August.
Gonzaga had detailed plans on the court and in the training room for redshirts (Kelly Olynyk) and prize transfers (Kyle Wiltjer, Nigel Williams-Goss, Johnathan Williams) required by the NCAA to sit out for one season. The results, beginning with Olynyk, who went from backup forward to All-American, have been impressive.
Clarke has modified his shooting stroke with the guidance of assistant coach Brian Michaelson. The 6-foot-8 forward did nearly all of his damage in the paint with the Spartans, earning first-team All-Mountain West Conference honors as a sophomore and the MWC Sixth Man of the Year as a freshman.
Of Clarke's 542 career field-goal attempts, nine came from beyond the 3-point arc. He made 60.5 percent of his shots from a combination of putbacks, lobs and post moves. He took inventory of his two made 3-pointers and 57 percent accuracy at the foul line and knew a change was necessary.
"My shot was kind of broken last year," Clarke said. "I really had to focus last summer to fix it. I had help from the coaches, but it's something I really wanted to do. Once I got down that form, it was just a matter of getting up a lot of reps."
Clarke believes he's expanded his shooting range, which increases his versatility on the court.
"It just opens up my game entirely," Clarke said. "Instead of players being able to sit back on me, they're going to have to guard me up close, and that opens up many more options for my team."
Clarke also made strides in the weight room. He was listed at 210 pounds last season, but said he's added muscle and strength. That should help him deal with power forwards and centers in the lane at both ends of the floor.
"Hopefully, that's something else I can show," said Clarke, who is springier than Williams but about 15 pounds lighter.
Clarke and juniors Rui Hachimura and Killian Tillie give the Zags one of the nation's top frontcourts. The trio's athleticism could allow them to line up at various spots, but Clarke has proven effectiveness inside.
"He's elite around the rim," Michaelson said. "He draws fouls, mobile, quick and bouncy. He's not a traditional post-up guy, but he can jump up and score it."
Teammates use the word "jump" often when describing Clarke, who showed off his ability to rise at last year's Kraziness in the Kennel.
"He jumps faster and higher than any human being I've been around," said senior point guard Josh Perkins, who has been around several of the best bigs in program history.
"Just a little bouncy," Tillie said. "You guys are going to be impressed by him."
Clarke led San Jose State in rebounds at 8.7 per game and set the single-season school record with 77 blocks. He can elevate, but he doesn't have an exact measurement.
"I know that I can kiss the rim," Clarke said. "If you want to do the math, I'm 6-8, the rim is 10 feet, so you can probably figure out my max vertical."
He wasn't always a high flyer. He recalls dunking for the first time at 16 when he was 6-2. He sprouted 5 more inches by age 18.
"I was a little bit of late bloomer," Clarke said. "My body has matured. It just came naturally with age."
Clarke's time is approaching with the Zags, who could challenge for the top spot in the preseason poll. He used the last year to make it a seamless transition.
"I'm loving the whole thing," he said. "School has been very good. All of my credits transferred and I just finished up a summer school class. The city has been very nice to me. The people are very kind.
"Basketball-wise, throughout practice the last year I've started to learn how to fit in more and how to play Gonzaga basketball. That's been a big part of it for me. I just can't wait (for games), man."
---