National track event comes to rural North Idaho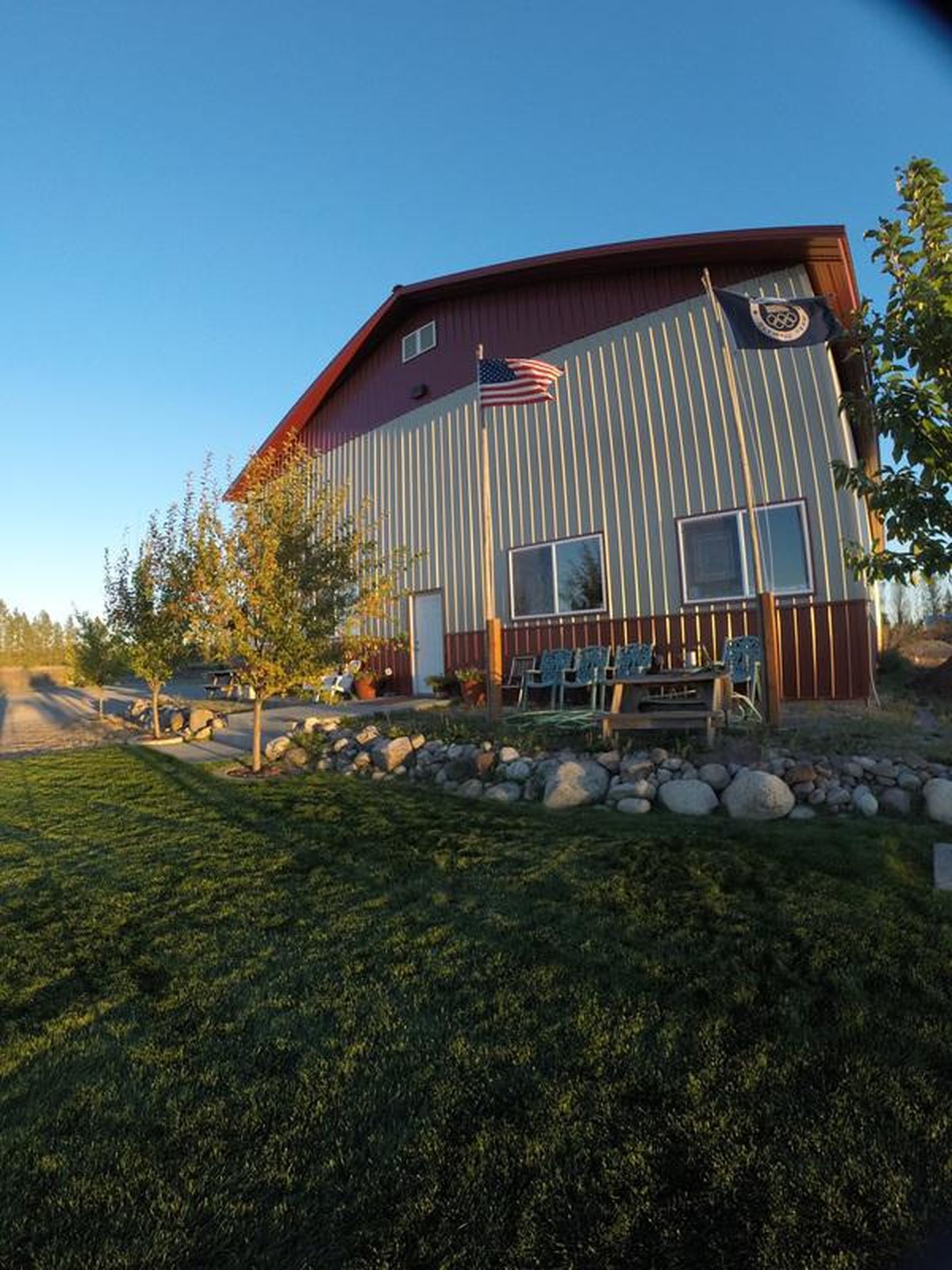 "If you build it, they will come."
Nearly 30 years ago, Kevin Costner heard a voice in his head telling him to build a baseball field in his Iowa cornfield.
For North Idaho's Bart Templeman, the time frame was the same, but the situation was a little different.
To start, it was his own voice. And it told him to build a world-class training facility for throwing events in track and field – in Rathdrum.
"Everybody has a 'thing,'" Templeman said. "This is mine."
The fourth annual Iron Wood Classic throws meet is Friday and Saturday at Templeman's facility in Rathdrum and features the nation's top professional and high school throwers, including several Olympians and national team members.
The javelin and discus are on Friday starting at 2 p.m. The hammer and shot put will be contested on Saturday starting at 1 p.m.
Templeman started the throw club in 1989, clearing a pair of 5-acre parcels in Rathdrum by hand to make way for the facility.
"I already had a tractor," Templeman said. "And this place was a mess."
It took Templeman a year to clean up the concrete, gravel and debris left behind by the previous owner.
It started with a 20-foot high, 50x120-foot building to house a collection of old cars. Soon thereafter, he converted half of the building to a training facility for shot put. Eventually, he sold off the cars to make room for discus and indoor training during winter and spring.
"The springs in Idaho are horrendous," Templeman said.
At the most recent Idaho state track championships, six of eight placers in girls discus train at Iron Wood, along with the first- and third-place finishers on the boys side.
Still, it's not like the national track and field scene thought of putting a seasonal stop less than 100 miles from the Canadian border in rural Idaho.
Yet when they needed a facility to host the event, they turned to Idaho.
Templeman's facility operates as a nonprofit, surviving on meager application fees, donations and a trust set up by the family of Ben Plucknett, who qualified for the boycotted 1980 Moscow Olympics. Plucknett died of a brain aneurysm in 2002 at the age of 48. The trust has distributed more than $600,000 to athletes in need the past 13 years.
None of the money from the trust goes to the facility, but to deserving athletes directly for expenses and training.
The Iron Wood Training Center (ironwoodthrowsclub.com) will hold a tour for athletes and donors on June 16 at 10 a.m.
---