News > Further Review
Stop your phone from ringing with incessant unwanted calls
Sun., Jan. 27, 2019 Robocalls are calls made with an autodialer or that contain a message made with a prerecorded or artificial voice.
Advances in technology have unfortunately allowed illegal, seemingly local robocalls to be made from anywhere in the world and more cheaply and easily than ever before.
That's why it's become more of a problem for consumers and a more difficult problem to solve.
The call heard around the country
The chief consumer complaints heard by the FCC are unwanted, often times illegal and spoofed robocalls.
It considers these complaints its top consumer protection priority.
The FCC says it's committed to protecting citizens from unwelcome situations like these and is working to crack down on illegal calls with a combination of financial contributions to enforcement actions against illegal callers, empowering consumers to use call-blocking services and openly sharing complaint data to help find better call-blocking and labeling solutions going forward.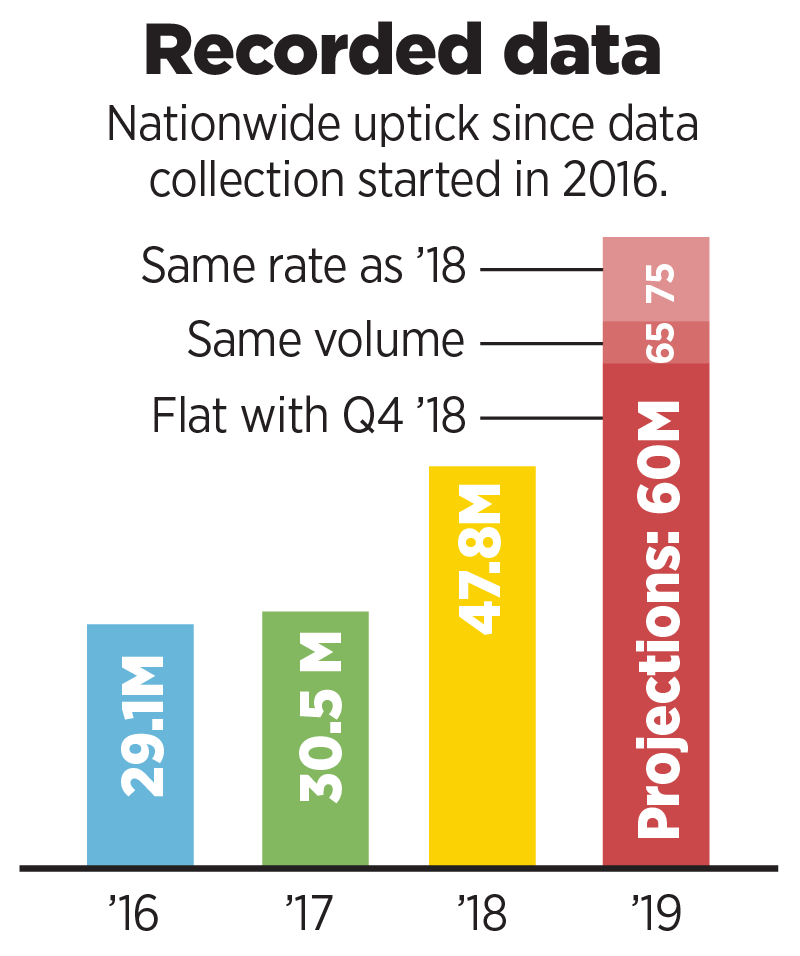 By the numbers
146: Average number of robocalls received per U.S. resident affected in 2018.
57,440,000: Approximate number of calls received (in millions) in Washington state last year, which ranks 22nd in the nation. It ranks 13th nationally by population and is one of the few states with a call rate that's much lower than the states with similar overall population.
YouMail Robocall Index
YouMail provides the YouMail Robocall Index to estimate robocall volume across the country and for specific area codes each month.
This estimate is formed by extrapolating from the behavior of the billions of calls YouMail handles for its users, and these statistics are regularly cited by the Federal Communications Commission as a definitive source for national data trends.
Robocalls by category
2018 saw nearly 27 billion robocalls that were classified as scams or telemarketing, only about 10 percent fewer than the total number of robocalls in the previous year.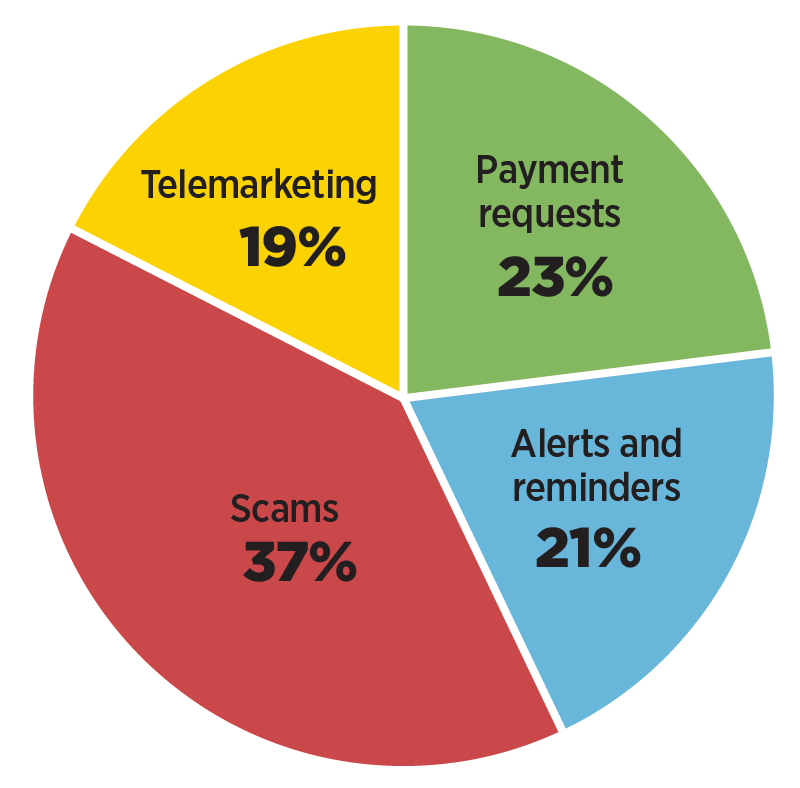 Tio 10 scam types of 2018
Sophisticated scams rely on callers picking up and engaging with increasingly prolific anonymous callers in conversations that move toward too-good-to-be-true offers.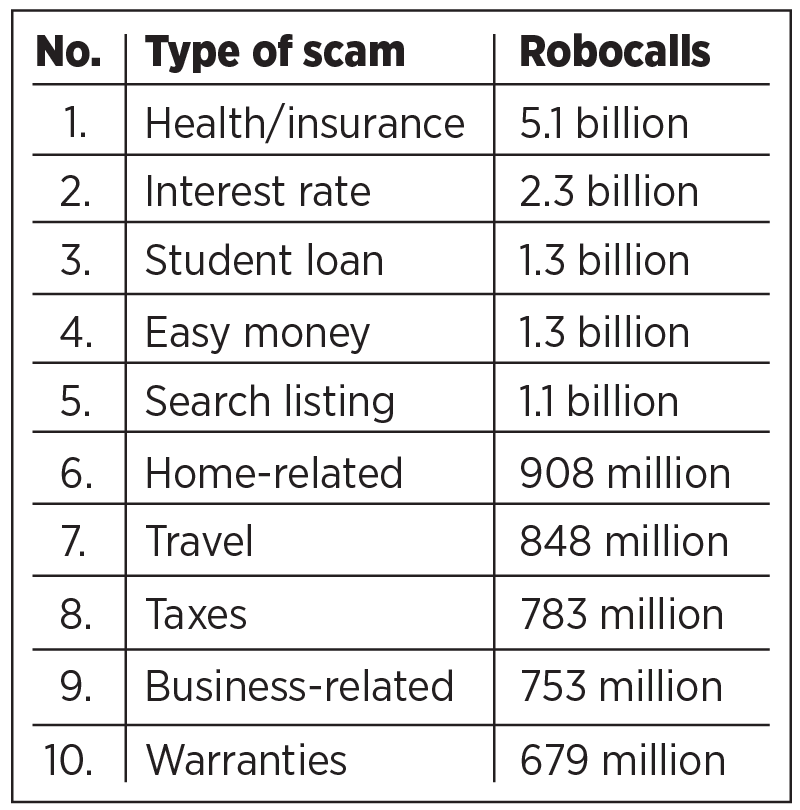 Getting relief
The Federal Trade Commission runs the National Do Not Call Registry, which allows consumers to notify marketers and callers that they don't want to get unsolicited telemarketing calls.
Once you register your number - for either a cellular or land line - it will remain on the list until registration is canceled.
Registration is always open and the government will not release your cell number to marketers.
Call (888) 382-1222 or visit donotcall.gov.
Higher level of protection
Added defense against the newer trend of "neighbor spoofing" - where callers match their area code and first 3 digits to your number - comes from third-party apps.
Truecaller and Hiya are popular free downloads. RoboKiller and Nomorobo offer subscription services.
Straight to the source
Blocking or filtering calls for cellular and VoIP (Voice over Internet Protocol) allows you to use multiple services unavailable to copper landline phones. Contact your provider for more info.
Local journalism is essential.
Give directly to The Spokesman-Review's Northwest Passages community forums series -- which helps to offset the costs of several reporter and editor positions at the newspaper -- by using the easy options below. Gifts processed in this system are not tax deductible, but are predominately used to help meet the local financial requirements needed to receive national matching-grant funds.
Subscribe now to get breaking news alerts in your email inbox
Get breaking news delivered to your inbox as it happens.
---