A&E
Free bacon: McDonald's is giving away bacon during hour-long bacon bash today
Jan. 29, 2019 Updated Tue., Jan. 29, 2019 at 3:15 p.m.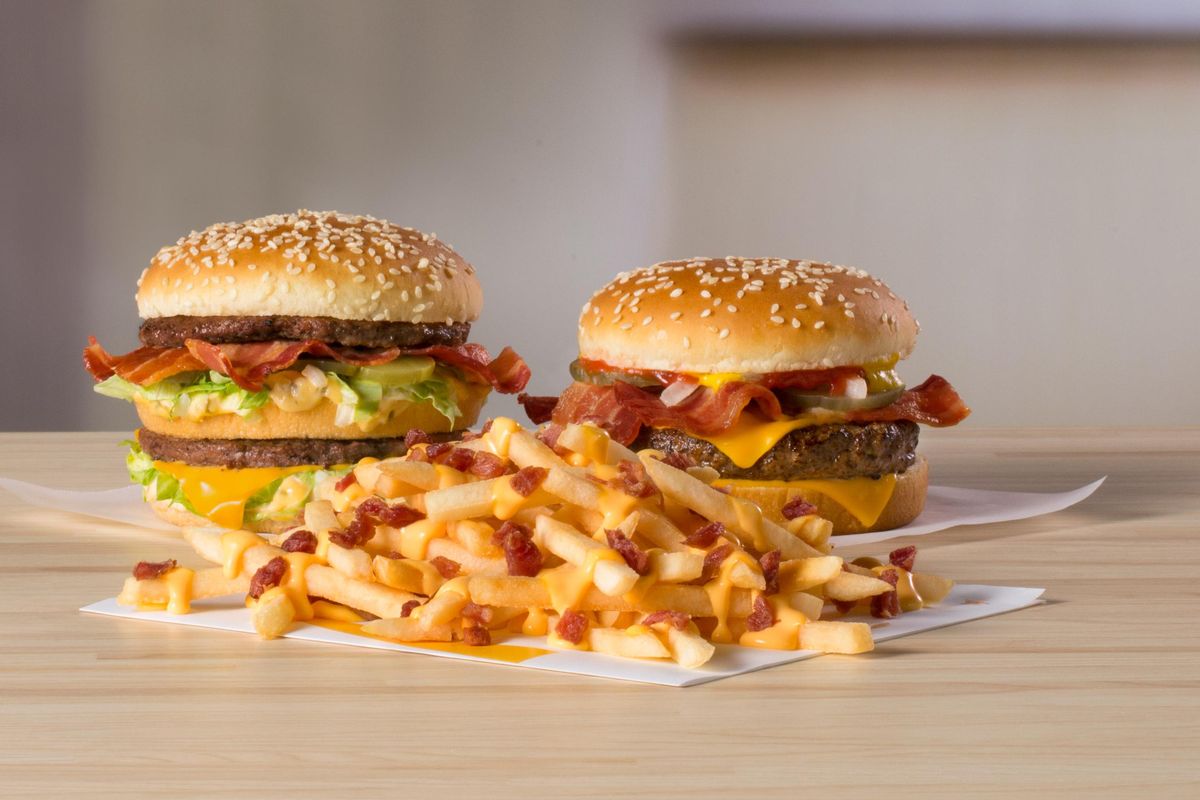 McDonald's is launching a trio of bacon-ized classics - fries, Big Mac and Quarter Pounder - on Wednesday. (Courtesy of McDonald's)
McDonald's classics are getting bacon-ized.
For a limited time, the Big Mac and Quarter Pounder will be available with bacon, and fries will be available with cheese and bacon.
To celebrate the launch of this trio of new bacon-y menu items, the fast-food chain is giving away free bacon today.
Free.
Bacon.
The giveaway takes place today from 4 to 5 p.m.
McDonald's is dubbing the nationwide bacon bash "Bacon Hour."
For 60 minutes, customers will be able to get thick-cut, apple wood-smoked bacon with anything on the menu at no additional cost. That means folks can get a free side of bacon with any order – from a Filet-O-Fish to Hot Fudge Sundae.
If you miss the hour-long window, don't worry.
Wednesday, McDonald's is launching its three classic menu items with bacon.
For more info, visit www.mcdonalds.com.
Local journalism is essential.
Give directly to The Spokesman-Review's Northwest Passages community forums series -- which helps to offset the costs of several reporter and editor positions at the newspaper -- by using the easy options below. Gifts processed in this system are not tax deductible, but are predominately used to help meet the local financial requirements needed to receive national matching-grant funds.
Subscribe to the Spokane7 email newsletter
Get the day's top entertainment headlines delivered to your inbox every morning.
---