A&E
Family Fun: Kids can flirt with danger at Monster Writing Workshop with Sharma Shields
Fri., Feb. 28, 2020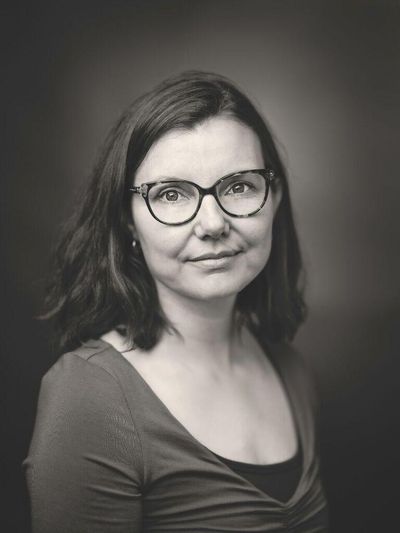 Spokane author Sharma Shields has been reading and writing stories about monsters since she was a kid. It started, she said, with Medusa, who was a character in her favorite video game, "King's Quest III."
To this day, Medusa is her favorite monster. And now she wants to help children discover their own favorite monsters.
Shields, the author of "The Cassandra," "The Sasquatch Hunter's Alamanac" and "Favorite Monster: Stories," will lead a Monster Writing Workshop for elementary-age children Saturday at Wishing Tree Books.
"It goes back to what I really loved as a kid," she said. "I was a kid who always wanted to be writing and telling stories and illustrating my stories."
At the workshop, children will use a worksheet Shields created to develop their monster. Along with what does your monster look like and where do they live, one of the key questions is: What does your monster want?
"That creates the plot," she said.
Then the children will get blank books to create the story. There also will be supplies for decorating the cover, including markers, googly eyes and feathers, Shields said.
Shields has led similar workshops before and said the children get really creative with their stories.
"The kids are so open to being really imaginative and being open to telling their stories in a really wacky way," she said.
While the workshop is geared to those who can write, she's had younger children at other workshops. They created visual stories with drawings or worked with a parent to write the story, she said.
It's all about just being creative and having fun, Shields said. And monsters offer children a different way to look at the world.
"Monsters are exciting because they scare us," she said. "It's a fun way to almost flirt with fear."
Local journalism is essential.
Give directly to The Spokesman-Review's Northwest Passages community forums series -- which helps to offset the costs of several reporter and editor positions at the newspaper -- by using the easy options below. Gifts processed in this system are not tax deductible, but are predominately used to help meet the local financial requirements needed to receive national matching-grant funds.
Subscribe to the Spokane7 email newsletter
Get the day's top entertainment headlines delivered to your inbox every morning.
---