I-90 closed in western Spokane County due to chemical spill in crash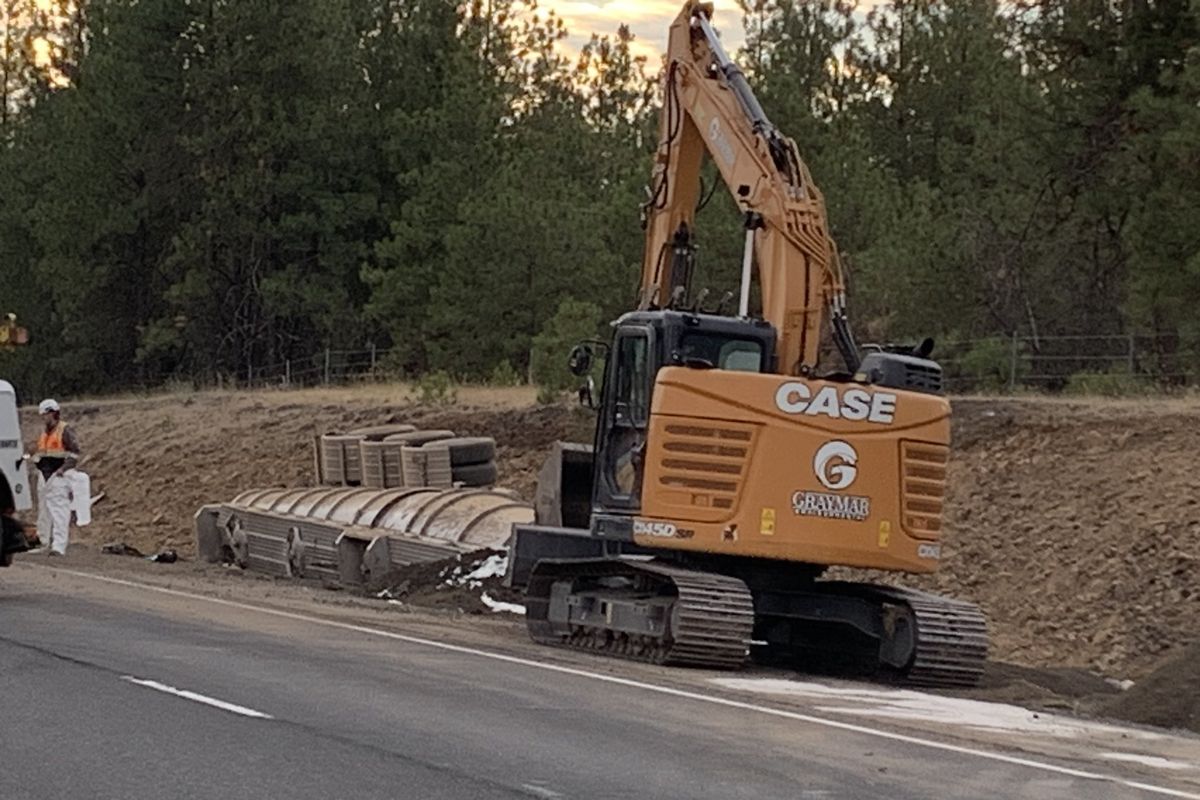 Interstate 90 closed Tuesday night and reopened in segments Wednesday after a chemical spill from a semitruck crash in western Spokane County.
Dennis D. Schwindt, 62, was driving a semitruck west on I-90 around 8:40 p.m. Tuesday when he suffered a medical problem and crossed into the median and eastbound lanes, then crashed into a ditch just east of the state Highway 904 exit at Tyler, the Washington State Patrol reported in a news release.
Ammonium nitrate leaked from the truck as a result of the crash, and officials closed both sides of I-90 and ordered an evacuation within 1 mile of the site because of the potential for an explosion, said WSP Sgt. Greg Riddell. The evacuation was lifted around midnight, and westbound I-90 reopened at 1:40 a.m.
One lane of eastbound I-90 opened Wednesday afternoon, and troopers did not know when the second lane would reopen, WSP said in an email.
The Department of Ecology hired Graymar Environmental to clean up the site, and crews used an excavator to remove contaminated dirt from the scene, Riddell said. More chemicals remained in the tank, so crews worked to remove it before lifting the truck back to its wheels.
Eastbound traffic was diverted onto Highway 904 during the closure, but traffic was no longer detoured onto the highway after the lane opened, WSP said.
Schwindt, a resident of Gillette, Wyoming, was transported to Providence Sacred Heart Medical Center. His status was unclear Wednesday night.
---