A&E > Books
Spokane Black Voices - Bright Flame
Sun., Feb. 12, 2023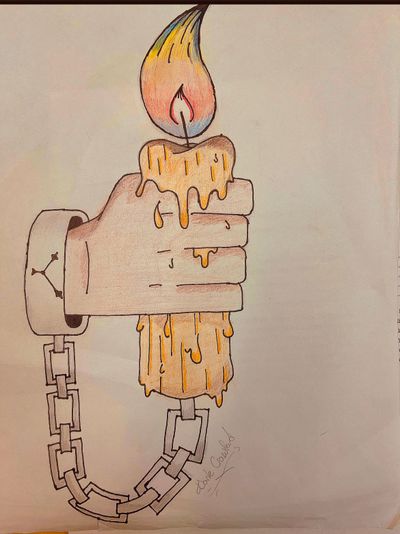 Flame, with purpose and passion
Not with hate or ridicule,
But with love and sympathy.
The wax descends like forsaken tears
Or sweat of persistence and endurance
This flame can't shine bright
Under the threat of frigid storms
Only a unified shield can keep the cold, bitter wind out
And lock it away for eternity
Some may burn under the heat of the flame
In attempt to amplify its light
Some will watch idly
As the wax melts.
Defeated, the sweat drips exhaustedly
The tears fall haplessly
Paralyzed by the fear of getting scorched
The risk is too great.
But those hopeless tears,
Those chains holding us
Serve to us as a reminder
That perseverance and bravery
Will erode these chains
And combat the darkness.
No longer being the frigid storm
No longer tears of sorrow but ones of hope
No longer in the darkness.
Local journalism is essential.
Give directly to The Spokesman-Review's Northwest Passages community forums series -- which helps to offset the costs of several reporter and editor positions at the newspaper -- by using the easy options below. Gifts processed in this system are not tax deductible, but are predominately used to help meet the local financial requirements needed to receive national matching-grant funds.
Subscribe to the Spokane7 email newsletter
Get the day's top entertainment headlines delivered to your inbox every morning.
---