Sports
A Grip on Sports: Even for the teams headed to the NCAAs, conference tournament games have meaning
Mon., Feb. 27, 2023 A GRIP ON SPORTS • And so they begin. Conference basketball tournaments. The one-and-done end of the season for many college basketball teams. This week marks the beginning, mainly for what we love to call mid-major conferences. Next week the big boys finish up. No matter which, every game has meaning.
•••••••
• Wait, how can we say that? If Gonzaga or Saint Mary's drop their first game in the West Coast Conference tournament (which, by the way, isn't until next week though the tournament begins Thursday), what difference does it make?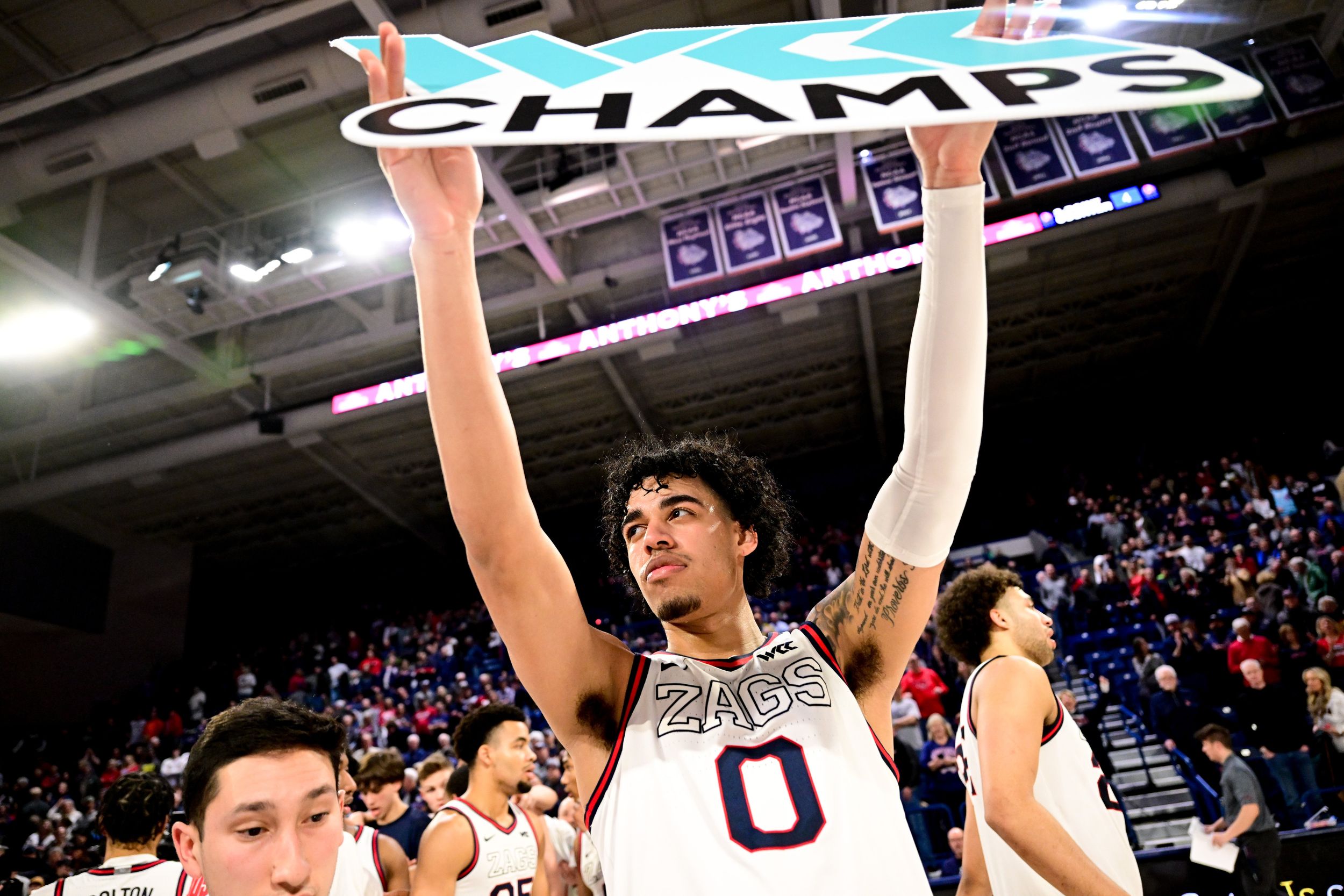 The top-seeded Gaels are top-seeded because of their seventh spot in the NCAA's NET ranking. No matter what happens in Las Vegas, they will be in the NCAA tourney, right?
Yes. But say they lose to Loyola Marymount in the semifinals a week from today. Instead of being a sixth seed (or so), they drop a line. And that one line might be the difference between playing the second weekend in the NCAAs. Seeding matters. That explains why winning the next couple games is crucial to the Zags as well.
For the first time in a while, WCC second-seed Gonzaga is not in the running for a No. 1 NCAA seed. The Zags, according to most tournament prognosticators, are more in the muddled middle-to-end of the top 16 teams. Still, every game counts, even Wednesday night's Senior Night finish against woeful Chicago State.
The Zags' ninth spot in the NET – because the teams split and lost to the same conference opponent, that was the tiebreaker – cost them the ability to wear the whites during next Tuesday's WCC title game in the Orleans Arena, but that's all.
It actually might be a bit of a blessing. Loyola, the only school to defeat GU and the Gaels this season, is on Saint Mary's side. So is BYU. The Zags will "only" have to face, more than likely, pesky USF or the conference's hottest team, Santa Clara, in the semifinals.
No matter. Each game means something.
• The same can be said about the Gonzaga women, who, despite their 27-3 record, won't be hosting a first-round NCAA game no matter what happens in Las Vegas.
Which is something of a slight. If the selection committee delved deeply into the Bulldogs' circumstances, they would find a team that rarely was anywhere near full strength, as they are now. Yet, Gonzaga won the West Coast Conference title for about the millionth consecutive time. And its losses came against Marquette in the Bahamas, after losing its veteran point guard to injury, at third-ranked Stanford and at Santa Clara, when the Zags had a roster of eight healthy players. Otherwise, GU was perfect. But the NET rankings only care about results, not rosters.
GU's 43rd spot probably transfers into an eight or nine NCAA seed, even if it wins its two WCC tourney games.
• The Pac-12 men's tournament doesn't begin until next week, though the women start in a couple days. The seventh-seeded Cougar women open with California at 6 p.m. Wednesday in Las Vegas. A win there not only gets them a date with co-champ Utah (an 84-78 winner over Stanford on Saturday helped it tie the Cardinal atop the league standings) but should clinch at all-large NCAA berth as well.
Washington State's NET ranking is only eighth-best in the conference. But that translates to 39th nationally, more than good enough to qualify for an NCAA berth. That would be the Cougars third consecutive trip to the event, unprecedented territory for a program that's spent most of its history trying to get footing in the one of the NCAA's toughest conferences.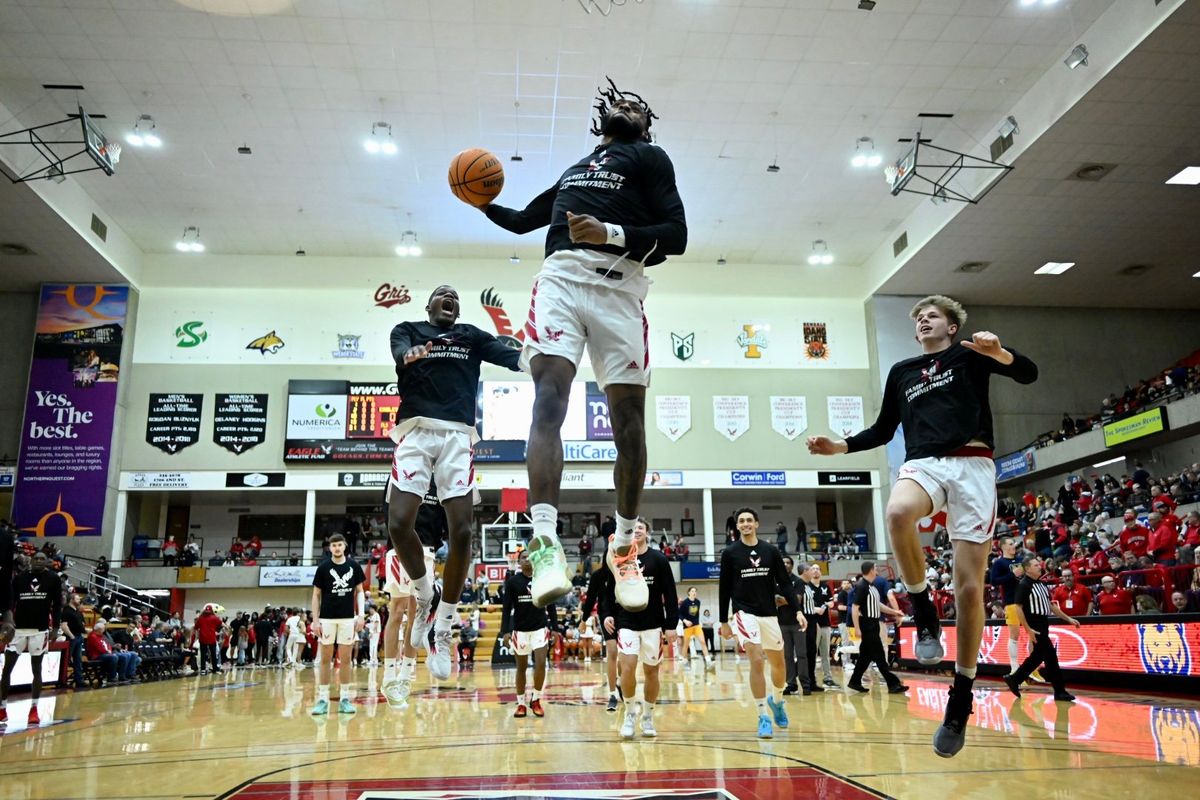 • How important are conference tournaments to schools like Eastern Washington? Crucial. The Big Sky sends one team, and one team only, to each NCAA Tournament. The conference tournament champion. Even the Eagle men, who put together an 18-game winning streak this season, ran away with the conference's regular-season title and have lost only once since mid-December, won't be participating unless they win in Boise.
Eastern, which plays Montana State at home tonight to finish out the regular season, begins its quest Sunday evening.
•••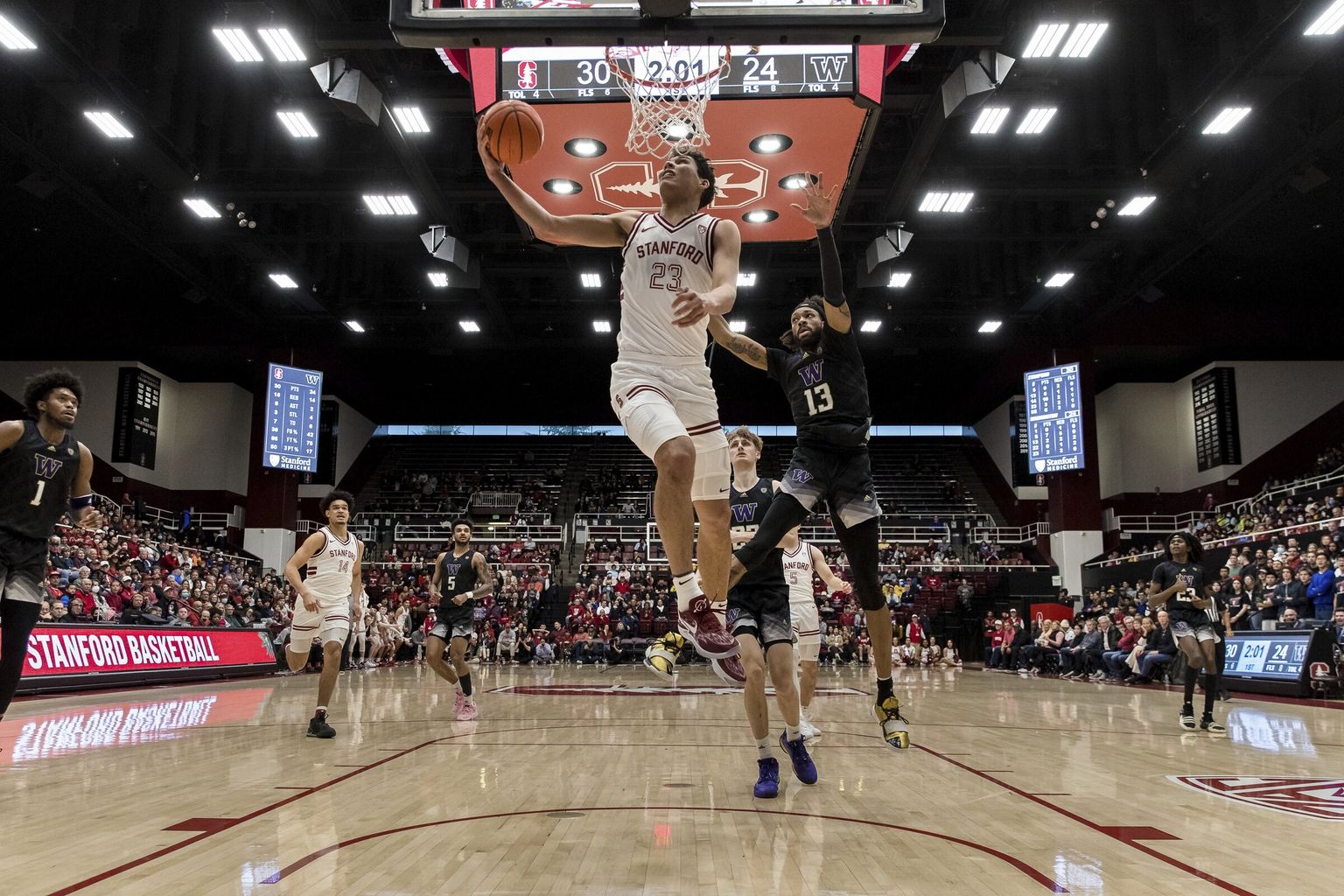 WSU: The baseball team won again, this time thanks to a late home run. That news leads off this baseball roundup. … Elsewhere in the Pac-12 and college basketball, there were two games played yesterday. Washington was at Stanford and say its three-game losing streak end, 81-69 to the Cardinal. … The more important game for the conference as a whole happened in Boulder, where No. 4 UCLA kept its NCAA No. 1-seed hopes alive with a 60-56 win over Colorado. The Bruins clinched their first Pac-12 regular season title in a decade. … Jon Wilner sums up the weekend in the Mercury News. … Utah is slumping to the finish. … The biggest win of the season? We have to give that crown to USC's trainers. … Arizona State's last-second win at Arizona has to boost its postseason hopes, right? … On the women's side, Utah's 84-78 victory over Stanford earned the Utes a share of the title as Jeff Metcalfe recounts in this Mercury News notebook. … Arizona enters the tournament on a two-game losing streak. … In football news, another Colorado coach welcomes the opportunity, though this one is different. He has deep Washington State roots.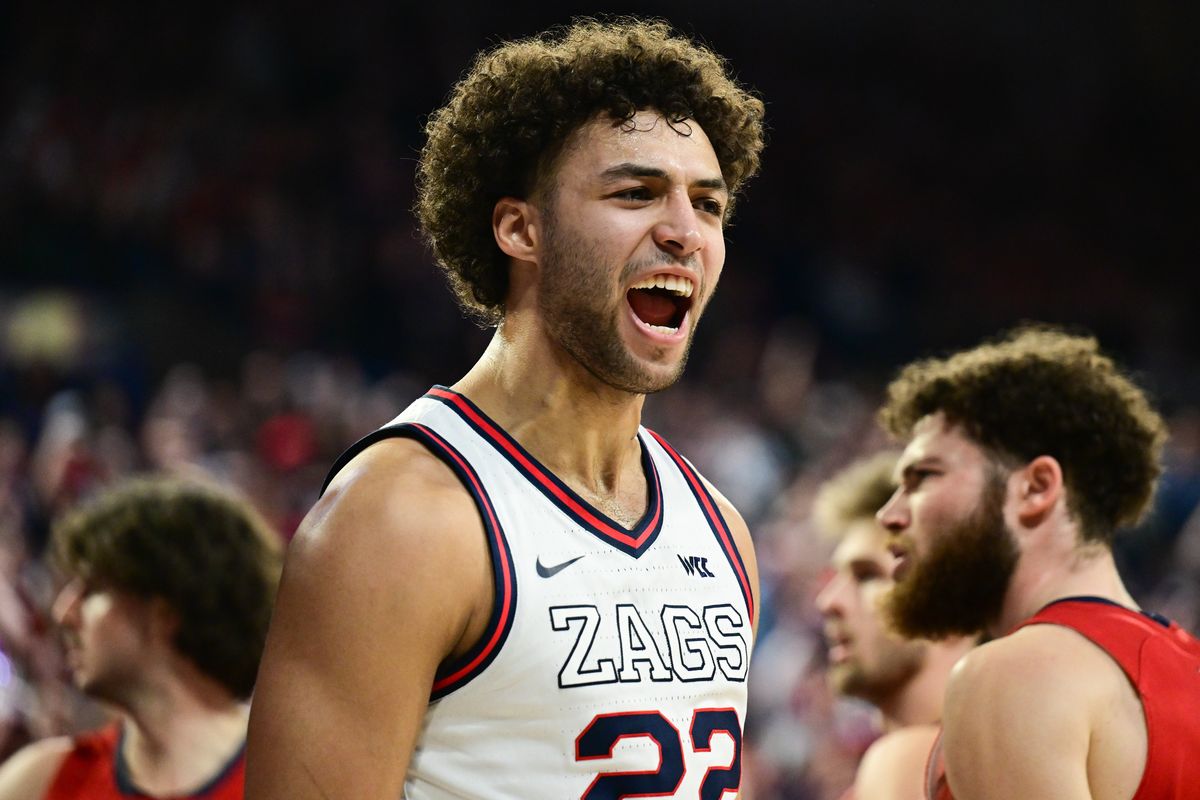 Gonzaga: Before looking ahead, there has to be more in-depth evaluation of Saturday's win, right? Jim Meehan takes care of that with this story. … He also looks forward to the conference tournament (as we did above), with another game between Saint Mary's and GU looming in the title game. … Elsewhere in the WCC, once again BYU feels as if it has momentum.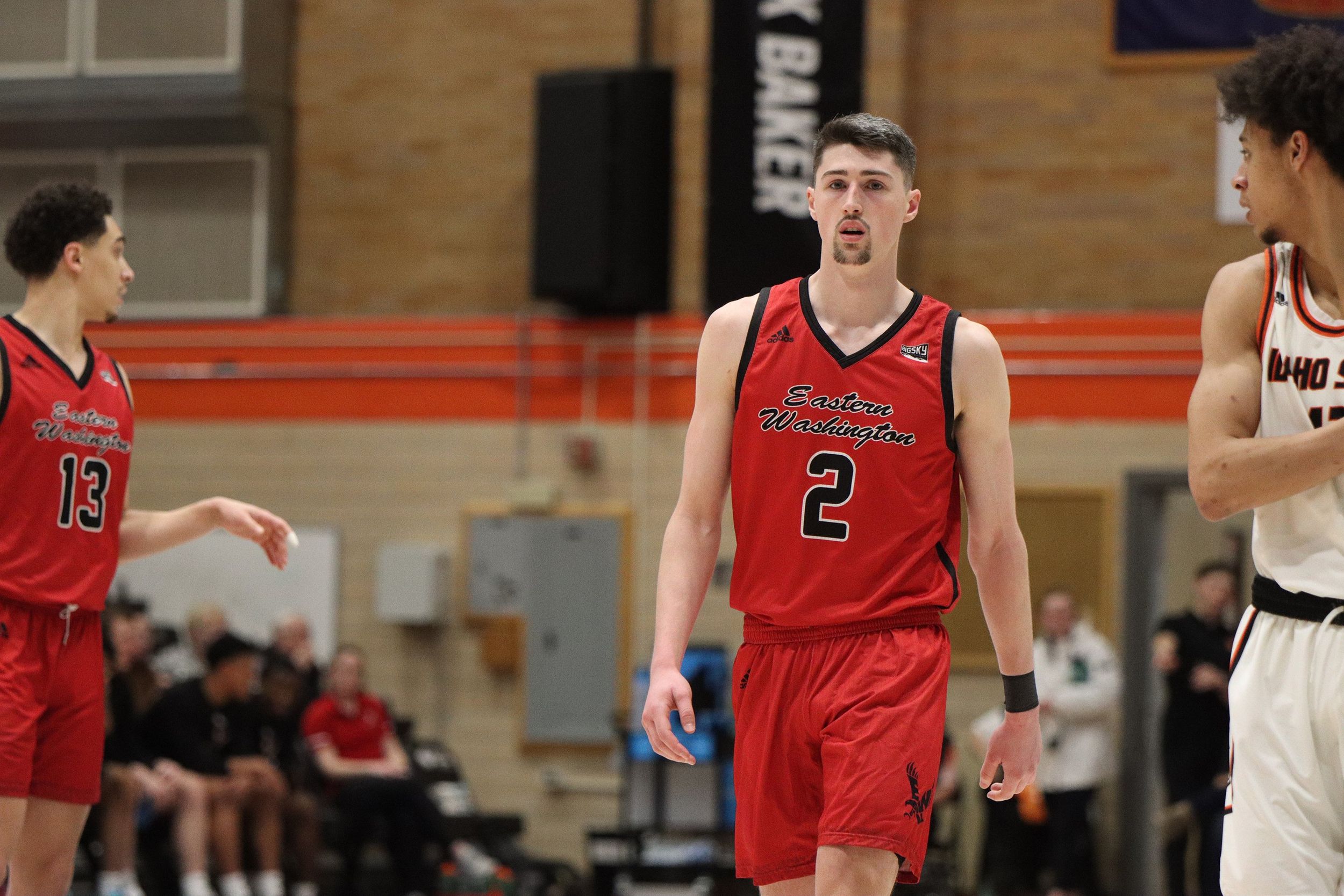 EWU: Want more about the Eagles' men? And from a much-better writer? You are in luck this morning. Dan Thompson has a preview of tonight's game against second-place Montana State in Cheney. … Oh. There is also this column from someone named Jess Walter. Letting "writers" wax poetic about their college team? How gauche. We would never, ever, mention our alma mater. By the way, did you know Washington State's lone baseball loss this year came to UC Irvine? We did.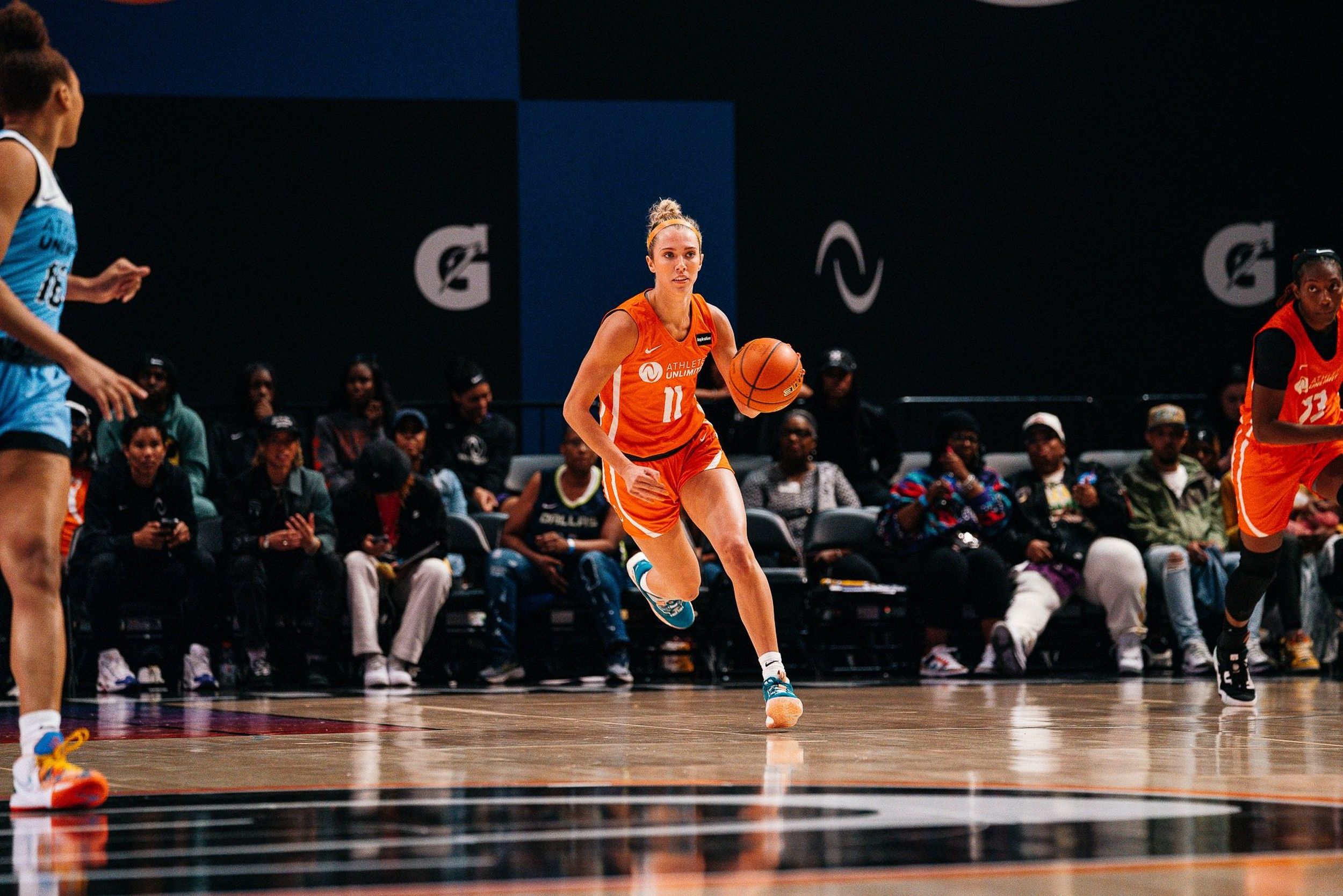 Preps: Dave Nichols has your State basketball tournament schedule covered here for the local teams. … We also have a story on Lexie Hull to pass along. The former Central Valley High star took a different off-season path than most WNBA players.
Mariners: We hope this is right. Jarred Kelenic has rebuilt himself again. And this time there is a chance he will succeed at the major league level. The left-handed hitting leftfielder hit two home runs yesterday. The M's lost though. … Prelander Berroa is making some noise in the bullpen. The good type of noise.
Sounders: Seattle didn't lose. Far from it. The Sounders walloped visiting Colorado in their MLS opener 4-0.
Kraken: The season's second half hasn't been the best, with another loss Sunday. The goaltending has been suspect since the break.
Seahawks: You want more draft analysis, right?
•••       
• Today poor Donut heads to the groomer. Our second dog (or is that "our little dog?") has long hair (and not fur, thanks to the poodle in him). It grows pretty quickly. About every four months he needs to be trimmed. So, he heads to the groomer – which he hates. But spring is coming and his ragged look is so December. Until later …
Local journalism is essential.
Give directly to The Spokesman-Review's Northwest Passages community forums series -- which helps to offset the costs of several reporter and editor positions at the newspaper -- by using the easy options below. Gifts processed in this system are not tax deductible, but are predominately used to help meet the local financial requirements needed to receive national matching-grant funds.
Subscribe to the sports newsletter
Get the day's top sports headlines and breaking news delivered to your inbox by subscribing here.
---