Twice as nice: Gamble Sands building second links course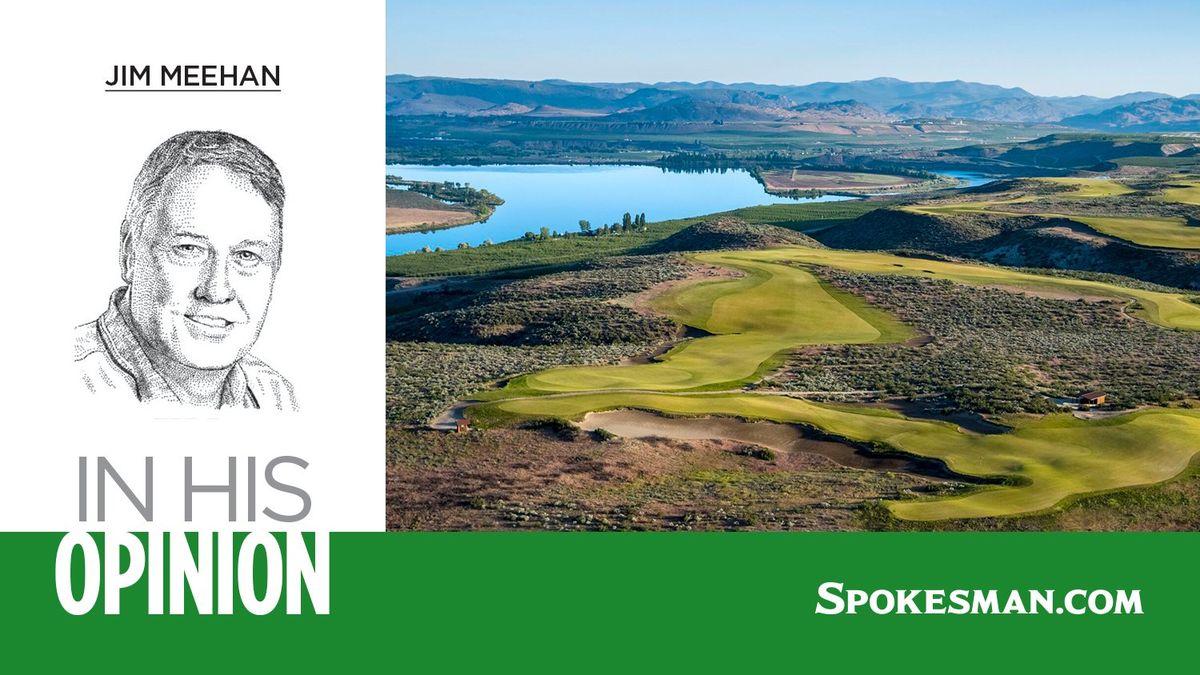 It was right there in the 19th paragraph of my column on Gamble Sands' grand opening in August 2014.
C'mon, you don't remember? Yeah, neither did I, until I looked it up in our archives.
Nearly nine years ago, I mentioned that Gamble Sands was planning to become a destination resort with lodging, recreational activities and wait for it … another 18-hole course.
Check, check and check in the making.
So it's not breaking news sand and dirt are being moved, holes are being formed and the second course has been taking shape since snow vacated the premises this spring.
It is, however, welcome news for many that have grown fond of Gamble Sands, named the top new course in America in 2014 by Golf Digest and No. 2 in the same outlet's 2020 rankings of the top 18 holes since 2000.
"There is staff here that has been waiting six years to see bulldozers on the ground, so it's super exciting to be able to watch it," general manager Blake Froling said. "We're on the fun side of things as a staff member. Seeing the day-to-day changes is really cool."
Approximately 15-20% of Gamble Sands' business is from golfers making the 2½-hour drive west from Spokane to Brewster and another 35% comes from the Seattle-Tacoma area, Froling said.
Brewster has just over 2,000 residents and Okanagan County's population was 42,104 according to the 2020 census. The course relies on repeat visitors from the state's bigger cities and beyond who typically stay for 2-4 days for a big portion of Gamble Sands' 25,000-plus rounds per season.
Gamble Sands quickly proved it was a hit and has steadily added amenities – 37 rooms, 100,000 square-foot putting course and par-3 course with 14 holes ranging from 60 to 160 yards.
Coming in the summer of 2025, a second David McLay Kidd-designed course on the property, possibly 40 more rooms and another restaurant that is nearing completion. The Fire Pit Collective is producing three 30-minute episodes on the building of the second course. The trailer can be found at firepitcollective.com/growing-gamble.
"Oh yeah, the demand is there," head pro Brad Dorau said. "The hotel is sold out pretty much every weekend. It's going to eventually make us a nationwide destination as well as a drive-to Pacific Northwest destination."
"We're really busy," Froling said. "We're turning away golfers starting in January for weekends and peak season on our end. With the property and ability to pull it off and the demand, it just makes sense."
Here's how I described Gamble Sands nine years ago: "The first – and perhaps lasting – impression of Gamble Sands is its playability for golfers of all abilities. It's neither a pushover nor frustratingly hard. It finds a pleasing middle ground." That found its way into the testimonials on Gamble Sands' website.
The new course, name to be determined, won't be a replica of Gamble Sands, but obviously will share many of the same endearing characteristics on the sandy terrain. The new course will try to maintain the playability with an option of a sterner test for those who seek a more challenging layout.
Players will be able to select from both ends of the spectrum or meet in the middle.
"That's the idea," Froling said. "Most of the added challenge will come in some length opportunities. If someone isn't a great golfer they can still play a fun, rewarding course by playing the right tee boxes, but if they're looking for that extra challenge, the longer tees could be what they're looking for. We don't have a ton of that opportunity on the current course."
Gamble Sands has been the site of local U.S. Open qualifiers and the Washington State Amateur. The new course and additional lodging could generate more opportunities.
"The challenge currently in hosting those is we lose revenue on those days, but if we have two courses we have an opportunity to do a little of both," Froling said. "The other piece of it is the lodging component and 77 rooms gets you in the range there."
But first things first – remembering the successful formula of Gamble Sands' first nine years.
"It will take some time to grow (when the new course opens)," Froling said. "We expect that to grow. The goal on our end is not to do as many rounds as possible, but really to find the balance to provide the best experience possible. We could probably do 40,000 rounds now, but it would lower the satisfaction of the guest.
"We believe the demand is there, the ability is there through the marketing team, but we will always have our eye on the experience."
---