'Pure joy and love and innocence': Students' Garland mural celebrates belonging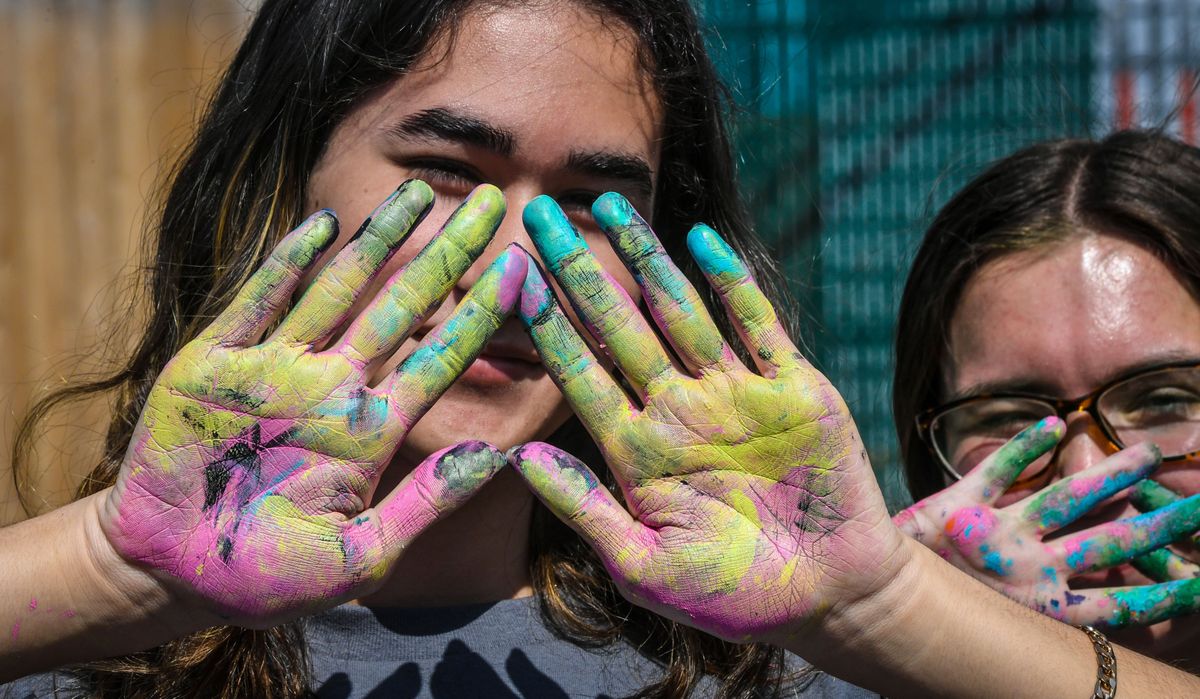 A new mural in the Garland District shows a lonely boy at his desk, surrounded by his colorful thoughts and silhouettes of people cheering for him.
Westview Elementary third -graders, students from Shadle Park High School's leadership class and artist Amber Hoit painted the mural Friday morning.
"It shows kindness," said Blake Heller, a third -grader.
The leadership class started working with Tiffiny Santos' third -grade class a couple of years ago, to provide mentorship and to create more connection between the two schools. Westview is a feeder school for Shadle Park.
The leadership students read "The Invisible Boy," a picture book by Trudy Ludwig about a young boy who didn't feel seen or heard.
After reading the story, one of Santos' students said, "I feel invisible every day."
The high schoolers followed the lesson of the story by showing encouragement and starting kindness challenges. The tradition continued the following school year and inspired the idea to paint a mural.
The Invisible Boy sits at the corner of the mural, turned away from everyone else, not realizing that they are loving and celebrating all his creative thoughts.
"It is pure joy and love and innocence that comes behind all of it," Hoit said. "It feels really good."
Hoit designed the silhouettes as a template and the students painted in all the "thoughts" – a wonderful collage of flowers, butterflies, hearts, stars, peace signs and positive messages.
"It makes a good connection to Westview and Shadle," Heller said.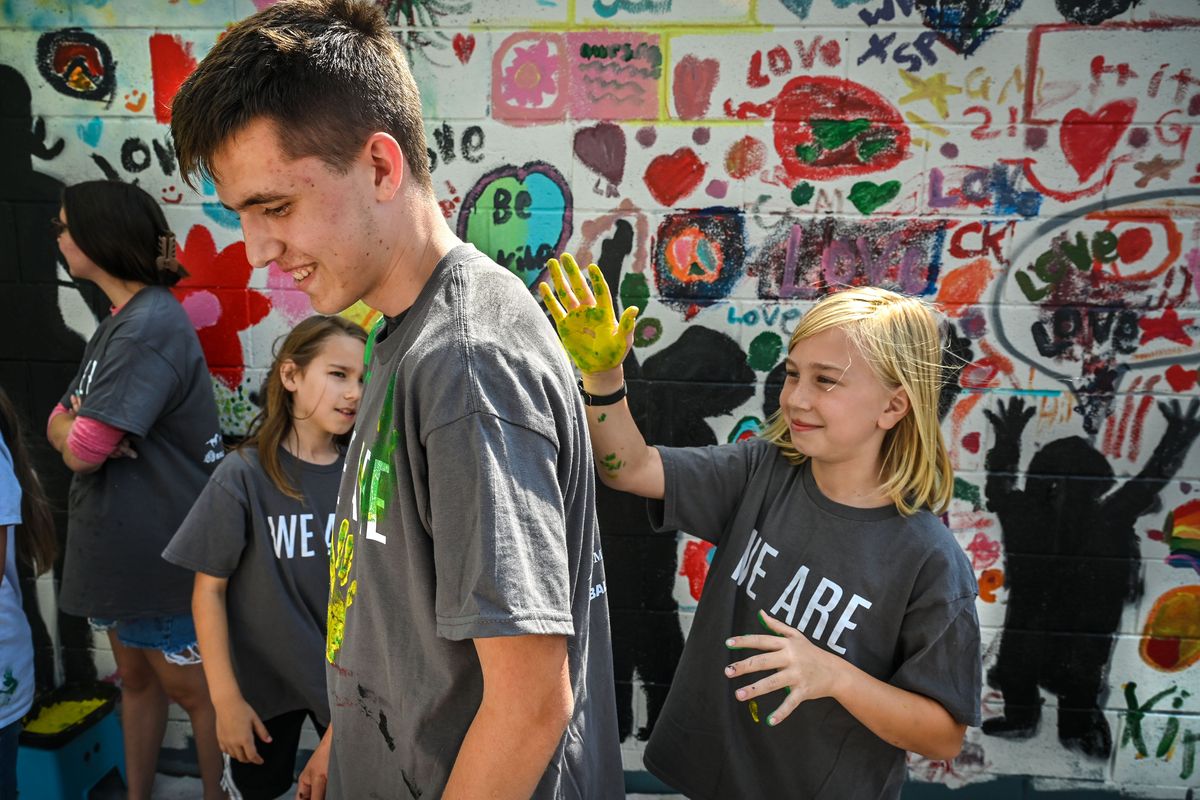 Each student's handprint fills in the leaves of a tree at the center, using both schools' colors: blue, green and gold. The work is signed by the Shadle Park and Westview logos.
Lydia Shepherd, a Shadle Park junior, said spending time with the elementary class has been rewarding.
"I learned that working with kids, it's OK to still be a kid," she said. "The mural has been a lot of fun because you get to see how creative they are and what's going on in their heads."
The Ringers DJ played upbeat music as they painted and danced along.
"Today is one of our last days of school, but this is a great way to spend it," Shepherd said.
The Garland District is known for its alley wall art.
The new mural is behind Market Vision advertising agency. Owner Scott Sloan said the back of the building has had a serious graffiti problem, and he hopes the mural will be a deterrent.
"I am happy so many kids got a little piece of it," Sloan said. "It brightened up the alleyway and makes it a little more pleasant."
---