Five vehicles collide, injuring six on Tuesday commute along I-90 Five vehicles collided during the morning commute on Tuesday in the westbound lanes of Interstate 90 near Havana Street, according to Washington State Patrol.
Six people were injured in the collision, which included three commercial vehicles and two passenger vehicles, but none of the injuries were life threatening, Washington State Patrol Sgt. Greg Riddell said.
The collision occurred at about 8:30 a.m. as a semitruck traveling westbound slowed for stopped traffic on the interstate, Riddell said. A commercial van collided into the rear of the truck, causing a domino effect of crashes behind it, he said.
At least one vehicle ended up resting on top of another, Riddell said.
Traffic continued to trickle through the interstate on the left shoulder as authorities worked to clear the scene through about 10 a.m.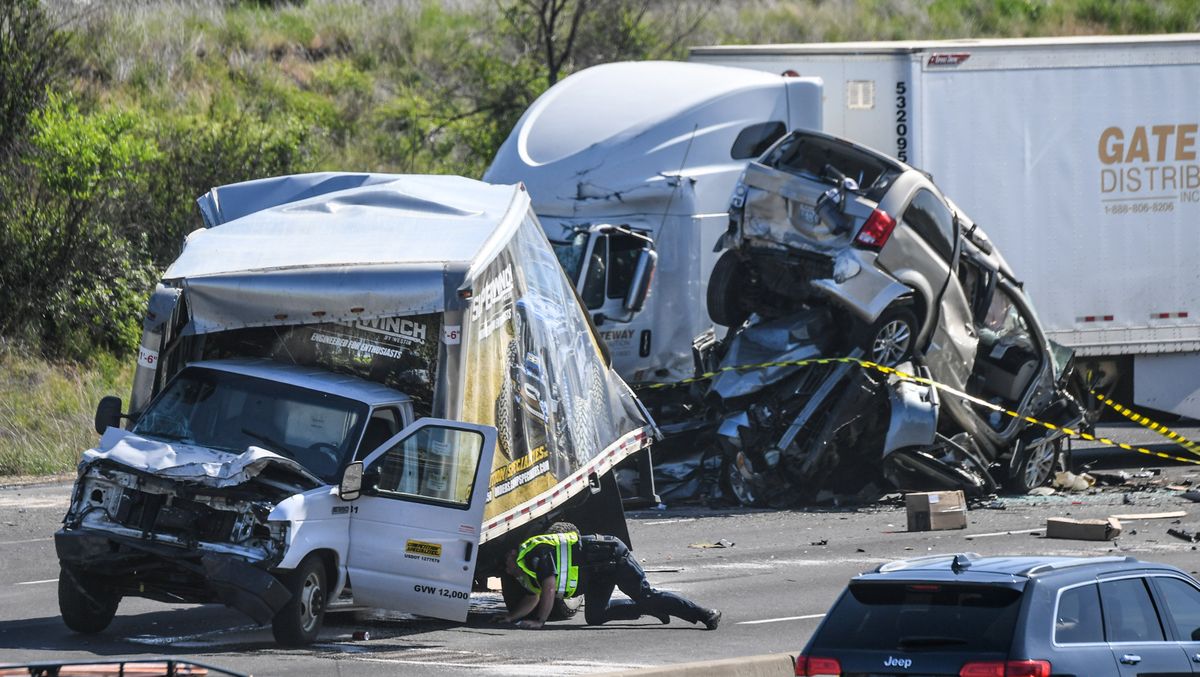 ---