Marc Bohan, fashion designer who defined Dior elegance, dies at 97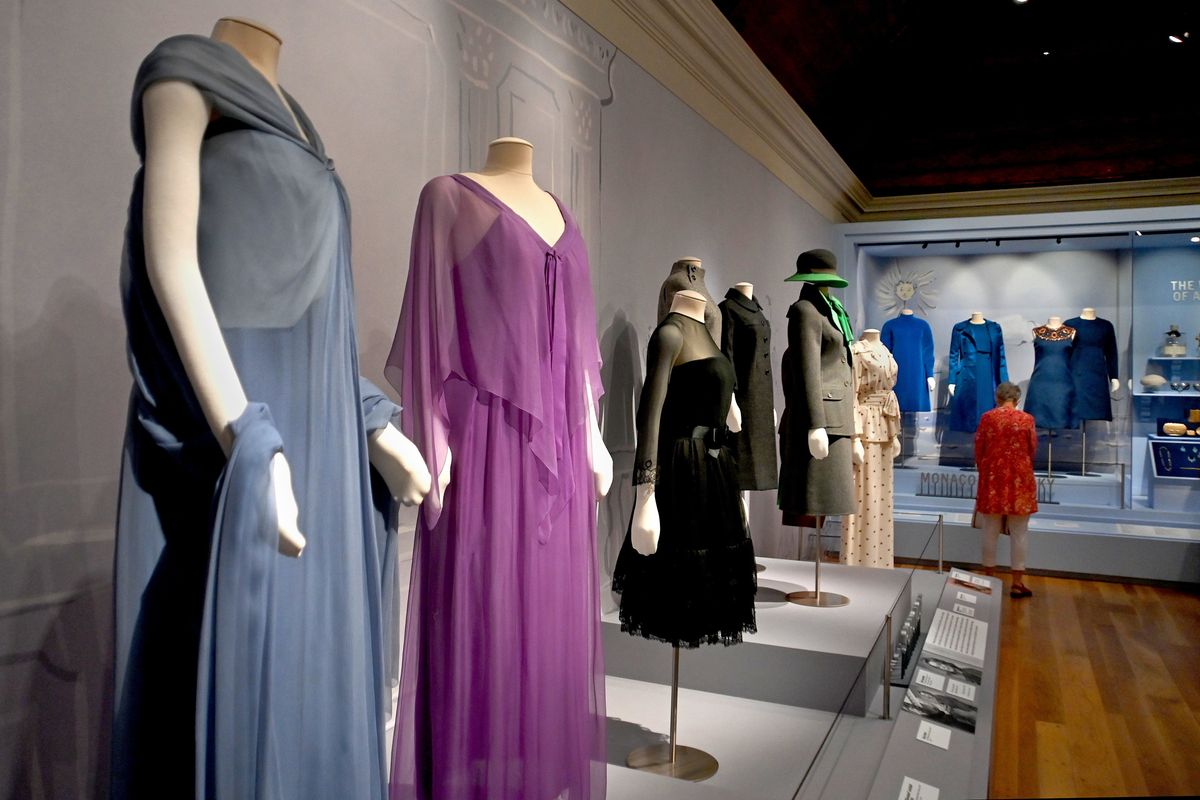 Marc Bohan, a French fashion designer who embraced classic lines and understated elegance over three decades as creative director at Christian Dior, elevating the house's status as a pillar of Parisian couture with clients including Lauren Bacall, Sophia Loren and Monaco's Princess Grace, died Sept. 6 at his home in Châtillon-sur-Seine, France. He was 97.
Dior announced the death in a statement but did not mention a specific cause.
Bohan was among the last designers from an era when French ateliers dominated the fashion world and later, as ready-to-wear lines took control, he was caretaker of Dior's reputation for tradition and sophistication. When off-the-rack labels copied parts of his couture designs, he took it as a sign he was doing something right.
"What I'm trying to do is create luxury," he told Women's Wear Daily in 1970. "Quality. By taste. By simplicity. Something very refined. Very elegant. Not showy at all. That is true elegance. And so few understand it."
With his debut 1961 collection at Dior, Bohan made an instant mark. He surprised reviewers with 1920s-influenced styles emphasizing slim silhouettes on floral-print dresses, tailored suits and his own take on Dior's little black dress by adding flapper-style layers. These touches of playfulness began recurring themes for Bohan, who often added elements such as subtle beading or bows as counterpoints to his refined lines.
The show received a glowing reception. French state radio called it the house's best work since the death of its namesake and founder, Christian Dior, in 1957. Bohan was mobbed by well-wishers at the event. "Chairs were toppled. Champagne glasses were broken," fashion journalist Carrie Donovan wrote in the New York Times.
Elizabeth Taylor ordered dresses. Bohan went on to design for other stars including Bacall, Loren and Melina Mercouri and crafted outfits for films including the psychological thriller "Secret Ceremony" (1968) starring Taylor.
In 1964's drama "Hush … Hush, Sweet Charlotte," Olivia de Havilland wore a green silk chiffon dress by Bohan in one scene, creating an wispy contrast as Charlotte (Bette Davis) slipped deeper into madness.
Grace Kelly, the princess of Monaco, became a loyal client and asked Bohan to design the wedding dress for her daughter Princess Caroline in 1978. He created a white gown for the Empress Farah, wife of Iran's shah, Mohammad Reza Pahlavi, for his coronation in 1967.
Jacqueline Kennedy Onassis so admired Bohan's designs that she had them reinterpreted by her official stylist, Oleg Cassini, and the couture copy studio Chez Ninon. In 1962, Air France flight attendants began wearing Mr. Bohan's designs of dresses with waist-length jackets.
"My style remained constant over my career," he said. "I wasn't designing for anybody except for the women who were my clients."
Yet his influence in the fashion world was not matched by recognition among the general public. Mr. Bohan's designs nearly always carried the name Dior rather than his own. Meanwhile, the designer he replaced as Dior's chief style visionary, Yves Saint Laurent, built one of the world's best-known personal brands.
Mr. Bohan appeared content at letting the Dior name shine. He described it as his way of honoring the trust bestowed by the fashion house during what was dubbed "Dior's dilemma."
Saint Laurent, who was named the fashion house's artistic chief after the founder death, was conscripted to French military service in 1960 during the Algerian war for independence. He returned emotionally scarred, suffering from what was described as a "nervous breakdown."
Mr. Bohan had just two years under his belt at Dior, hired by Marcel Boussac, a cotton magnate whose fortune helped create the house.
Boussac had always been uneasy about Saint Laurent's youth-oriented designs and experimentation, which included a 1960 show of beatnik-esque turtlenecks and leather jackets. Mr. Bohan had learned the haute couture trade under established designers such as Jean Patou and was seen by Boussac as someone who better understood clients and their needs.
Mr. Bohan was sent to head Dior's London operations in 1958. When it became evident that Saint Laurent needed time to recover, Boussac paid off his contract and brought Mr. Bohan back to Paris as Dior's new design chief.
The success of Mr. Bohan's 1961 debut was a huge relief. Boussac felt vindicated. And Mr. Bohan knew he survived a make-or-break moment, with many in Paris's fashion community still sympathetic to the young and brash Saint Laurent.
During a 1963 interview with Vogue magazine, Mr. Bohan gave Dior another boost with a comment that long endeared the house to its clients: "N'oubliez pas la femme," or "Don't forget the woman."
"I'm not showing clothes as if they were in a store window," he told the New York Times in 1990. "I'm interested in why women dress the way they do."
In his 1966 fall couture collection, he borrowed from movie scenes of snowbound Russia in the popular 1965 film "Doctor Zhivago," with fur-trimmed coats tailored in Russian style. Some called it his "tin soldier" look. In 1968, Mr. Bohan evoked North African Berber culture with turban-wrap hats and flowing dresses cinched by belts.
For a 1987 runway show, Mr. Bohan went back to some of Christian Dior's favorite patterns, lilies and panther spots, after he founded the house in 1946. "It was a bit of 50s spirit in the air," Mr. Bohan told The Washington Post. It also was one of his last collections for Dior.
He stepped down in 1989 under pressure by the fashion house's owner, investor Bernard Arnault, who acquired Dior in 1984 to later become part of his growing luxury brand empire, LVMH. Arnault's choice for Mr. Bohan's replacement, Italian designer Gianfranco Ferré, stirred some protests in France over an "outsider" gaining creative control.
A few months later, Mr. Bohan received an offer to design for the London couture house founded by the late Norman Hartnell, who had dressed Queen Elizabeth II and the Queen Mother for decades.
"(Hartnell) never did anything vulgar, so I thought, 'Why not?,'" he told the Los Angeles Times. Mr. Bohan stayed until 1992.
During his long career, Mr. Bohan always wore a traditional white smock used in couture studios making clothes sought by clients. "I gladly leave," he said, "the abstract creations to others."
Roger Maurice Louis Bohan was born in the southern Paris suburb of Sceaux on Aug. 22, 1926. His father worked in a bank, and his mother was a milliner. She introduced her son to fashion but discouraged him from the volatile world of haute couture.
Mr. Bohan enrolled in university to study finance. He soon left to for apprenticeships in couture houses in Paris starting with Robert Piguet, who had mentored Christian Dior, and then under Edward Molyneux. (He said a colleague at one studio had his same name; he then adopted Marc and kept using it.)
Mr. Bohan opened his own Paris salon on the prestigious Avenue George V but struggled financially and was forced to close.
At Dior, he moved beyond couture to reach new customers, launching ready-to-wear lines for women and women as well as children, called Baby Dior. He won the Golden Thimble Award, a prize from international fashion journalists, in 1983 and 1988.
Bohan's first wife, Dominique Gaborit, was killed in a car accident in 1962. His second wife, Huguette Rinjonneau, died in 2018. He had a daughter from his first marriage. Complete information on survivors was not immediately available.
Bohan found inspiration in unexpected places. In 1980, he unveiled a line of parkas in silk and terry cloth with a drawstring at the waist. The idea came from discount racks.
"We kept buying them in Army-Navy stores in America," he said, "because they were so comfortable."
---