Safety, artificial intelligence, funding dominate Deer Park School Board race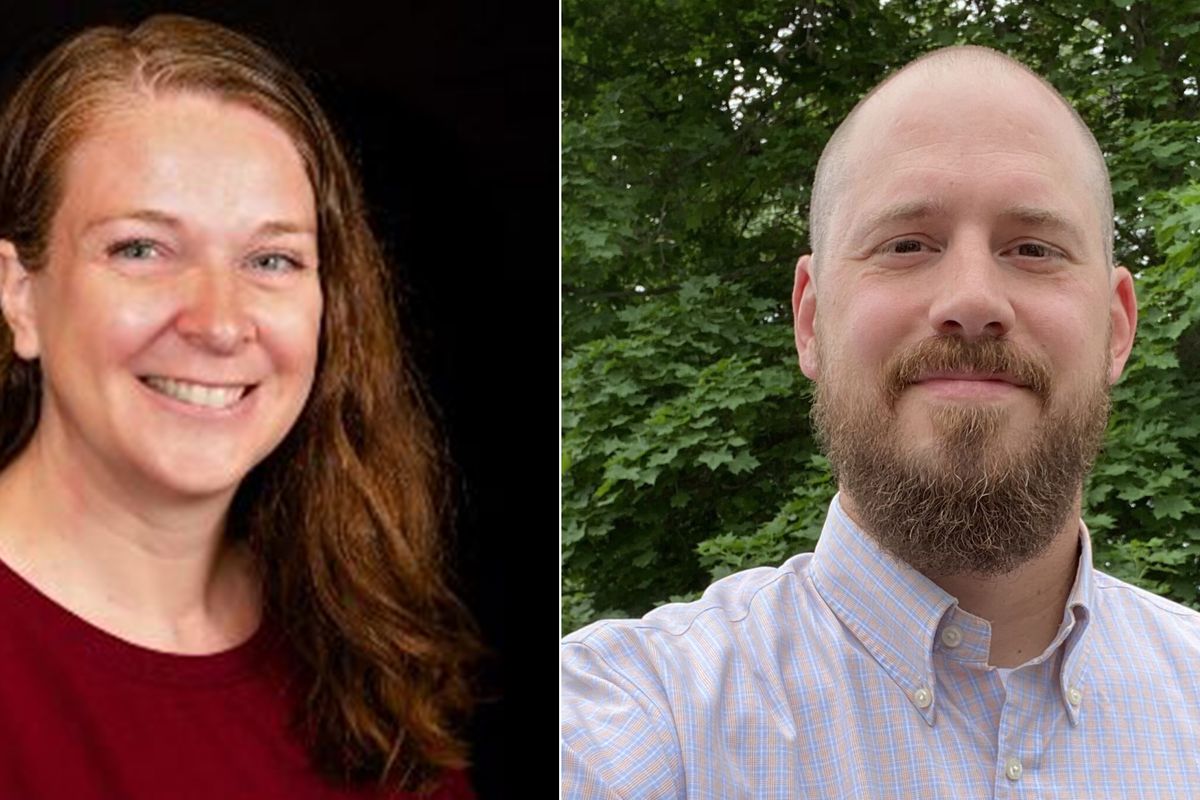 Deer Park voters have the choice between a preschool teacher and real estate agent, Gina Langbehn, and a previous youth pastor and current school custodian with the Mead School District, Craig Phillips, for a November school board election.
Phillips has lived in Deer Park since 1996, not including a few years spent away for college. He was appointed to the school board to fill a vacancy in 2022. After a year as a board member, Phillips said he enjoys the work.
"The reason why I'm running this year is because I want to continue in that work," he said. "I really enjoy the work of the school board and helping out the community and being involved in the school district where my kids go to school."
Langbehn, who has lived in the area with her husband for 10 years, also has children in the district.
"I feel like I need to be more involved with the school district and more involved in the schools that my children are going to," she said.
Phillips said it's crucial for the district to secure funding in the midst of its current and future growth. He noted that the board has a set of goals that includes leveraging the district's remaining COVID relief money to help kids, and a 2024 bond and levy campaign.
"We're a fast-growing community, we have a lot of different developing houses in the area so we're obviously going have a lot of student growth, so the levy will be crucial," he said.
The district is expecting to grow by more than 1,000 new homes within the next eight to 10 years. In light of this growth, a bond to fund a new elementary school is set for the February ballot.
Langbehn supports this bond "1,000 %."
"I will happily vote yes on that," she said. "We need to be able to support our children."
Phillips agreed.
"We're a fast-growing community so we need to invest in their future. This is not a good time to wait until it's too late, until kids are falling out of classroom windows. We need more space. We need another elementary school."
Another important issue for Phillips is school safety.
"One thing I'm really focused on is the safety and security of our schools and of our students, so just ensuring that they have a safe school and working environment for both the teachers and the students."
Phillips thinks the best path to safety is simplicity.
"It's the simple reminders, and just kind of beating that drum of, let's just continue to practice the safety measures, not propping open doors, if you see something, say something, just keeping people alert and aware that there are dangers out there that we need to just be aware of and we need to take the proper safety precautions," he said. "As far as, like, revolutionary deterrents and things, I'm not sure if those are necessary, I think it's just constantly reminding people that we have a responsibility to protect the kids and to give them a safe learning environment, and so we just need to take the safety precautions we already have in place and just reinforce them."
Langbehn said she supports the school's current policies but thinks parents should play a bigger role in the safety of their children.
"My husband, being a police officer, we kind of take that not lighthearted," she said. "In each of the schools we have some great policies and procedures in place. I think safety in schools is a scary thing, and I think they're doing a good job with it, for sure. I think the parents need to be a little more involved maybe, too, in that teaching your children about safety and bullying and guns, it needs to be a parent topic, too."
Langbehn said the district should incorporate more technology in its curriculum.
"I believe we need to maybe go forward with a little more IT education, technology, those type of things," she said. "We are a Title 1 school, so I know we don't have a lot of funds, but I think the world is becoming more technology based.
"We do a lot of Chromebooks, those type of things, but I believe that we could supplement more learning basis on that, more STEM projects, those type of things. It would be beneficial for children these days, because that's the way the world's going."
With recent advancements in artificial intelligence, educators are being faced with the question of whether to ban or integrate the technology.
Langbehn thinks schools should teach students how to use AI responsibly.
"There is going to be good and bad for it. I believe the district, we'll just need to put limitations and programs in process to kind of help weed out the bad," she said. "I think if we have the right programs for the children, you know, step by step, how to use it and what the good is, I believe that they'll stay away from the bad, hopefully."
Phillips said the solution is coming up with ways to detect its use.
"We're already seeing some instances where students are using the Chat GPT for cheating. I think it's still early on in the technology to where teachers are able to detect if that's being used or not, but it's certainly something that our superintendent is aware of and something that has come up in the meetings," he said. "As we're working on technology to counter that, that'll be useful. We are certainly aware that it's being used, and our teachers are being informed about it and looking for ways to detect and identify when it's being used."
Phillips said his year of experience gives him a "running start."
"I love Deer Park and I want to see it grow, and I want to see our kids grow. And I have the time and I have the passion to dedicate to this work, and I've been doing it over the last year now," he said. "I've been involved in setting some of the policy over the last year, so I have a running start and I think that's some good experience to work off of."
Langbehn said she's ready to "hit the ground running."
"Hopefully, they'll see that I'm the best candidate and I'm ready to hit the ground running and work with them and not against the people that are on the board, and hopefully we can make a great team," she said.
Editor's note: This report was changed to correct the spellings of Craig Phillips and Amy Phillips.
---