Spokane resident Peter Rivera's Rare Earth remains an enduring element of pop culture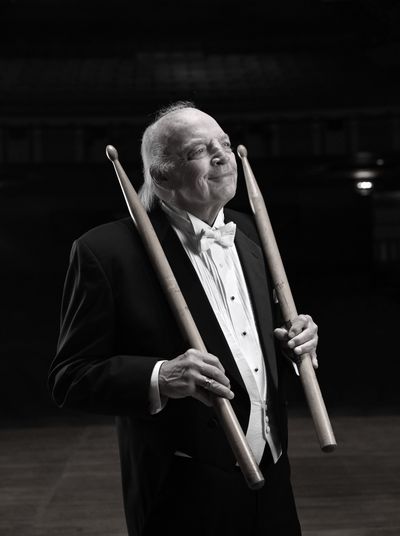 Peter Rivera was blindsided when he was informed that his voice was featured prominently throughout Kanye West's hit single "Fade." The catchy tune, which is propelled by a sample of the Rare Earth vocalist-drummer's voice, is a key track from the critically acclaimed "Life of Pablo" album, which earned raves after it was released in 2016.
"I feel it fade," from Rare Earth's "(I Know) I'm Losing You," is repeated throughout "Fade."
A student broke the news to Rivera, who was holding court at a class taught by musician-producer Dave Cebert at Spokane Falls Community College in 2016.
"This kid asked me if I knew my song was on the radio," Rivera said. "I told him that a lot of the Rare Earth songs are on classic rock radio. He then told me, 'No, it's on mainstream radio.' He told me that Kanye West sampled me. The video has more than 300 million views on YouTube. It would be great if I was getting paid, but I'll take the notoriety."
Legendary trumpet player Herb Alpert, who established the label A&M Records in 1962 and led the iconic record company until selling it in 1990, understands why Rivera has issues with his voice being appropriated.
"I don't dig it," Alpert said while calling from his Los Angeles home. "Sampling is a lack of using one's own imagination. I understand how someone takes a great bass line and creates something with it. But I can create umpteen great songs by using a great bass line that someone invented."
But that's how it goes in the landscape of modern music.
Rare Earth tunes are commonplace in pop culture. "I Just Want to Celebrate," one of the iconic band's many hits, has been ubiquitous. That hit, which features Rivera on vocals and drums, won't go away.
"I Just Want to Celebrate" has been used in such films as "Three Kings," "Invincible" and "Tropic Thunder." Chevrolet, Pepsi and Acura have used the tune for commercials. Such television shows as "Dexter," "Parenthood" and "Supergirl" have tabbed the tune. Arguably the finest and weirdest use of "I Just Want to Celebrate" was in the final episode of the HBO quirky cult classic "Six Feet Under," when enigmatic character Nate Fisher belts out the tune.
The use of the song at the conclusion of an all-time great HBO show about a family and its funeral home is right up there with the placement of Journey's "Don't Stop Believin' " as "The Sopranos" fades to black.
"I'm not surprised that Peter Rivera's voice and Rare Earth are used so often," Cebert said. "There's nobody that has a voice like his. So of course film and television shows use what he has created. I was watching the film 'Bullet Train' and at the end of the film (the credits), 'I Just Want to Celebrate' starts playing. The entire song was almost played. NBC's 'Sunday Night Football' used 'I Just Want to Celebrate.' I'm sure we'll hear more of Peter and Rare Earth in films and commercials since Peter's voice is so iconic. I call his voice 'the Golden Voice.' Few singers have that signature sound.
"Peter has a voice that's instantly recognizable, just like Rod Stewart does. Combine his voice and the quality of songs, and you have something that's timeless. It's no surprise that Rare Earth has been in so many different productions."
"War Dogs," "Bad Moms" and "Captain Underpants: The First Epic Movie" are some of the other films to use "I Just Want to Celebrate." "Lucifer," "The Resident" and "Good Girls" also featured the tune.
"I'm so thankful that the songs live on through these other shows and movies," Rivera said. "It's great when the songs pop up like they have. It's part of having this great career that is fortunately continuing."
There's no doubt that "I Just Want to Celebrate" and "(I Know) I'm Losing You," among other Rare Earth tracks, will be delivered when Rivera and the R&B Celebrate Symphony perform Friday and Saturday at Gonzaga University's Myrtle Woldson Performing Arts Center.
---