Wed., July 27, 2011
NI Blogs: Bullwinkle Drops In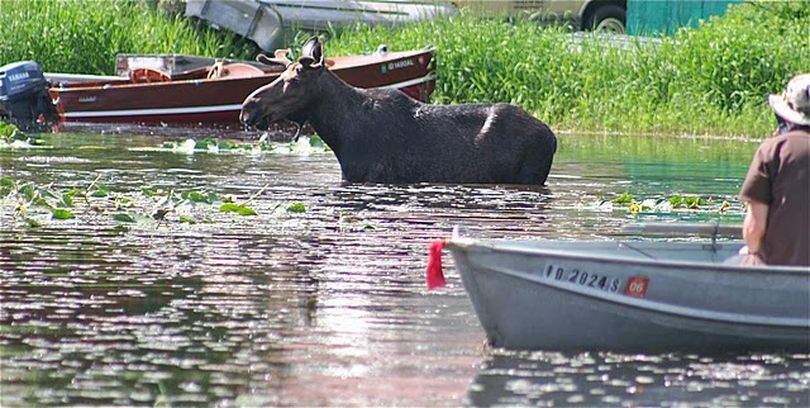 "My hubby and I were out fishing recently," posts Live, Love, Laugh, Hope, "when we suddenly had a visitor come tromping down through the yards, into the lake. We were joined by Bullwinkle. He stayed around for about an hour, feasting on lily pads and other plants out in the channel." More photos & story here.
Top Post: I am a relic, I guess… as I get older, the more disconnected I get. If Verizon was smart, they would hold classes at night for the electronic disable or better known as those who can't keep up with modern tech. I gave up my cell phone when I retired. It was part of the downsizing that had to be done. And to be honest with you… I rarely miss it. The only time that I do, is when I travel by myself. What if I have car trouble? Even if I am in the city, there are fewer and fewer pay phones. So for that reason, I miss having a cell phone. I do carry my old unconnected cell phone with me, as they say you can call 911 on it.. So that is in the glove box. But an I-phone, or any smart phone is lost on me/Cis, From A Simple Mind. More here.
Hucks Online numbers (for Monday): 8764/4846 and (for Tuesday): 8121/4827
Question: How do you rate on a scale of 1 to 10 with one being "entirely disconnected" and 10 being "very connected?
---
---