Signs of exotic mussels found at Flathead Lake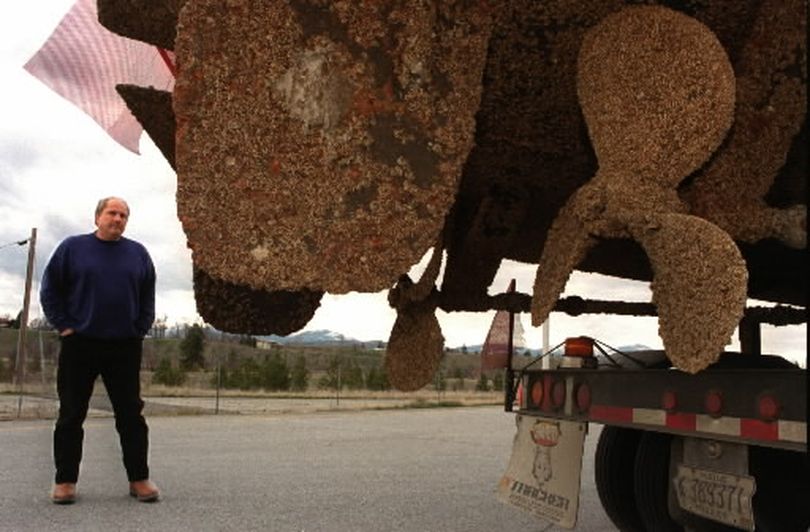 FISHING – Signs of exotic mussels have been found in a routine plankton sample taken in July from the northern end of Flathead Lake, Montana Fish, Wildlife and Parks Department officials announced this afternoon.

Verification testing is still under way.
Test results from independent labs in the Midwest suggest that tiny organisms within the sample have characteristics consistent with zebra and quagga mussels. Results from a lab in Oregon, however, suggest the sample shows no sign of mussel contamination.
Eileen Ryce, FWP's aquatic invasive species coordinator, said microscopic larvae suspected to be from exotic mussels may be contained in plankton samples collected from the 200-square-mile lake between May and August.

"These larvae are notoriously difficult to identify at this stage of development," Ryce explained.

Idaho, Washington and Oregon officials were notified on Friday, she said.

The states will remain in close communication as follow-up testing continues.

Neither zebra nor quagga mussels have been found in Montana.

Discovered in the U.S. in Great Lakes in the 1980s, zebra mussels have since spread throughout most major rivers in the Midwestern and mid-Atlantic states. They were likely transported in boat livewells, where the microscopic larvae can survive for weeks.

Western states sounded the alarm in 2007 when quagga mussels appeared in Nevada's Lake Mead—the first infestation documented west of the Rockies.

The exotic mussels do not have a predator to keep numbers in check, so they can reproduce and spread rapidly, especially on hard surfaces like marina docks and piers and on boat hulls.

"Montana's best defense against invasive species is for boaters and anglers to inspect, clean, and dry their boats, trailers, and fishing gear after each use," Ryce said.
---
---