Mon., Dec. 28, 2015
Campers trapped by snow missing vital modern advantages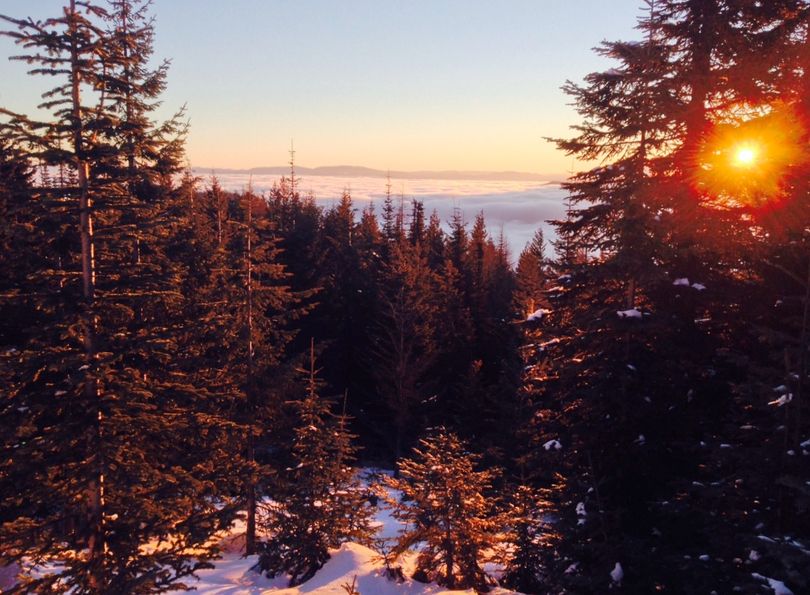 WINTERSPORTS -- The team that rescued two snow campers trapped by the pre-holiday storms say the pair was missing at least one vital piece of equipment, and they neglected a vital element of pre-trip planning.
The couple did not check the weather report before hiking in the Denny Creek area and got stuck in new snow. The King County sheriff's office says they should have been carrying snowshoes.
The hikers were stranded in 6 feet of new snow off Interstate 90 just west of Snoqualmie Pass, overnight before rescuers found them, provided them with snowshoes and guided them to safety the next evening.
The 26-year-old man and a 21-year-old woman also would have benefited from an external charger for their cell phone, which was almost out of battery power when they called for help.
They were smart to call 911 because they wouldn't have made it down without snowshoes, Sheriff's spokeswoman Cindi West said.
Outdoors enthusiasts should always be prepared when they head out. When I was interviewed this year for a story about my experience outdoors, the writer asked me what lesson stands out in my mind.
"Let a responsible persons know where you're going and when, you'll return," I said. "And get the WEATHER REPORT," I emphasized.
She didn't even use that quote in the story that was published. It wasn't exciting enough, I guess. Too fundamental.
But a night rescue in a storm that dumps several feet of snow is the type of excitement I'm trying to avoid.
---
---