Fri., Oct. 23, 2015
Video: Hunting dog refuses to be prey in wolf attack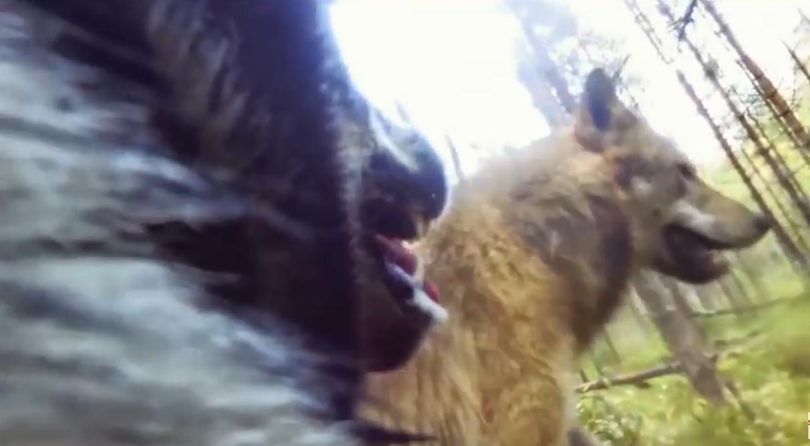 WILDLIFE -- Wolves will be wolves. Their nature is to defend territory and kill for their food.
But the reality of that wildness is gut-wrenching if you're a dog owner who takes the 10 minutes to watch the video (below) of a wolf attack on a moose hunting dog in Sweden captured by a GoPro camera mounted on the dog's back.
Warning: The video is very upsetting even though it's not really graphic. I don't necessarily recommend subjecting yourself to it except in the name of learning more about wildlife interactions.
The attack continues for more than 8 minutes and gets particularly horrifying around 5 minutes into the film as the second wolf jumps into the fray in what appears to be a territorial encounter.
For five minutes the two wolves have the dog on the ground fighting for its life.
This dog inspires me. It wasn't willing to give up and be prey, although it was near its end when the hunter said he apparently unwittingly spooked the wolves away.
The hunter was able to get the dog to a vet and after hours of treatment and stitching it survived. It suffered permanent injuries, according to the story in Svensk Jakt, a popular Swedish hunting magazine. The story refers to the dog as a 4-year-old Jämthund bitch.
Think about this if you let your dogs run off-leash in wolf or even in coyote country.
---
---