Anglers take a shine to Sprague Lake rainbows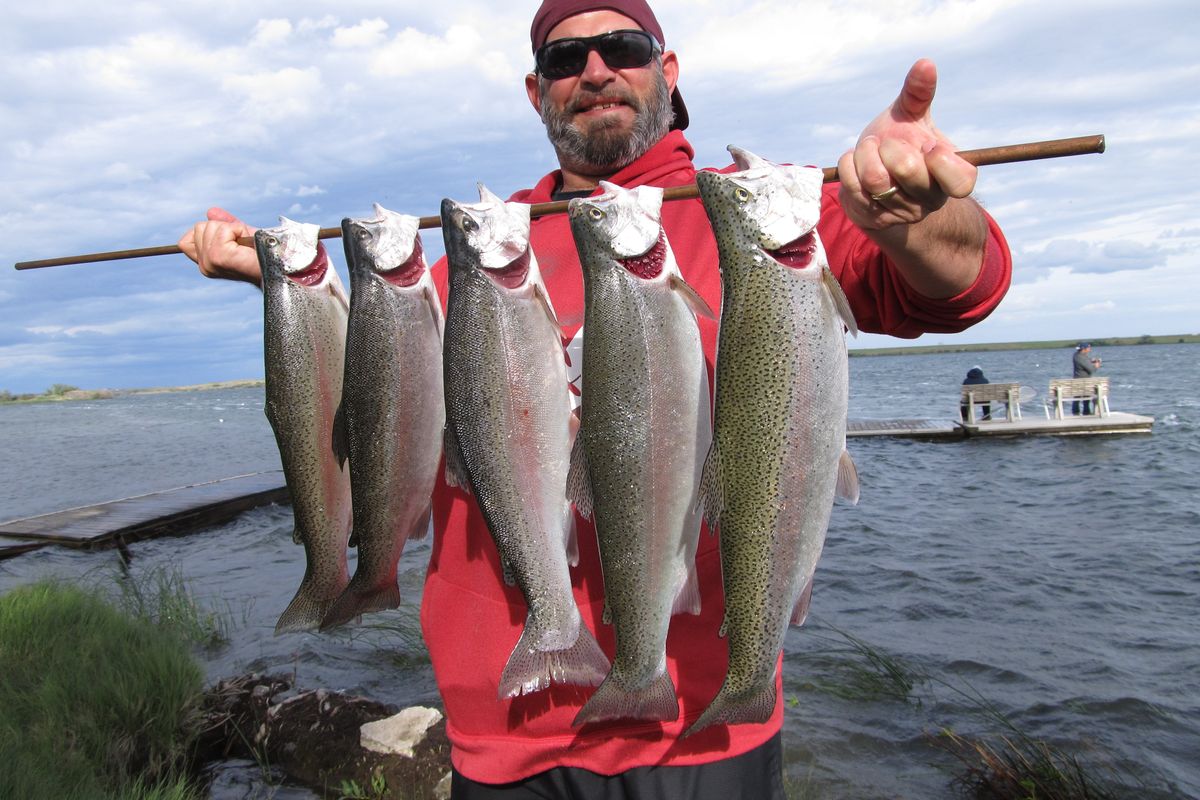 FISHING -- Scott Haugen of Four Seasons Campground emailed several photos like those above showing resort anglers beaming with the rainbow trout they've been catching from the resort.
Each photo had two things in common:
The rainbows were big and bright.
So were the smiles on the anglers' faces.
---
---