Sat., Nov. 25, 2017
Snowy owl brightens Lincoln County landscape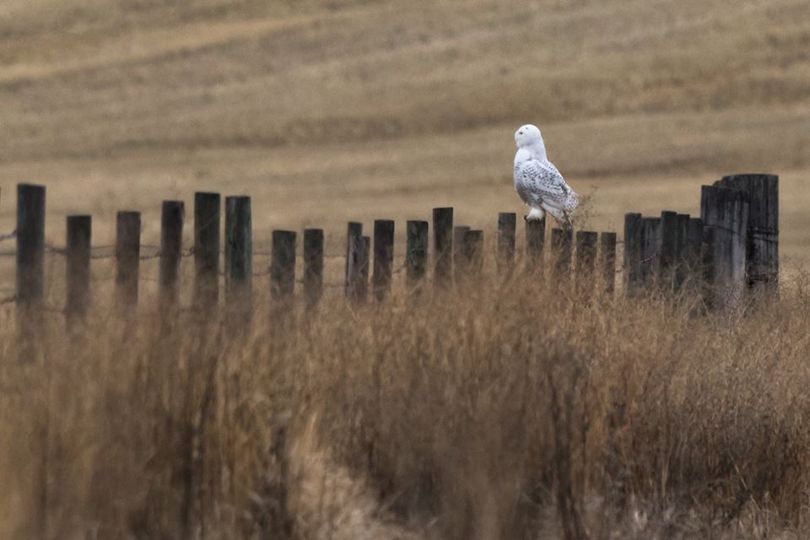 WILDLIFE WATCHING -- With no snow on the ground, a white snowy owl stands out in the Lincoln County landscape on Saturday. Snowy owls are arctic birds that come south as far as the northern tier of states to hunt rodents during winter.
They're stunning birds to observe, creating a lot of excitement among photographers.
Spokane pastor/photographer Craig Goodwin said he was "stoked" to find the bird this weekend. He said he's not planning to share the exact location of the owl after reading an eBird discussion of pinpointing locations of sensitive birds.

---
---