Mon., Nov. 2, 2009
Details emerge in big pot bust
A big marijuana bust last month started in March when drug detectives grew suspicious of a man arrested with four pounds of marijuana, according to search warrants. 
That man, Frank Kimberling, has not been charged in Spokane County Superior Court, but two men arrested Oct. 16 face drug charges in Stevens County Superior Court for 58 marijuana plants and about 40 pounds of bud found in their home at 7193 N. Highway 291. Police also seized $70,000 in cash.
David Raugust, 28, posted $10,000 bail on Thursday and is represented by Bevan Maxey; Greg Brecken, 52, (police spelled his name incorrectly at the time of his arrest) is represented by Mark Prothero and remains in jail on $10,000 bond.
Police started watching Raugust after learning he'd supplied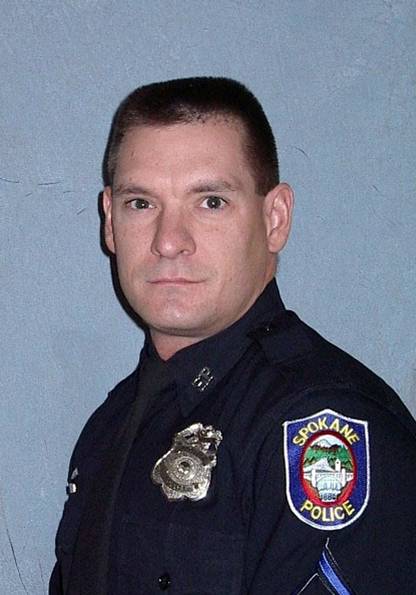 Kimberling with marijuana.
Officers credit Aaron Douglas, (right) who died of cancer last month, with pushing the investigation along because of suspicions that Raugust was a large scale marijuana dealer and would continue to traffic in marijuana" even after Kimberling's arrest, according to a search warrant.
Police began watching Raugust and tacked him to a house at 415 E. Teddy Lane. Avista Utilities showed the power bill was in Brecken's name; detectives noticed high power usage consistent with a marijuana grow.
But Raugust and others used a -U-Haul to move several items from the home in May top the home in Tum Tum. Power records showed a jump in usage at the residence, leading to the Oct. 16 raid. Detectives noted the amount of dried marijuana greatly outnumbered what could be produced by the 58 plants.
A possible explanation for that could lie in two rubberized duffel bags used by white water guides.
"Bags similar to these are often used when smuggling marijuana across the border when the crossing may involve a portion of the travel across water," according to a search warrant prepared by Spokane police Detective Bryan Tafoya. "In speaking with other detectives and agents who patrol the border I have been told that often smugglers will put marijuana in rubberized bags and come down from Canada in rubber rafts."
Read past coverage here.
---
---