Sat., Jan. 3, 2015
Time for the NFL to retake the stage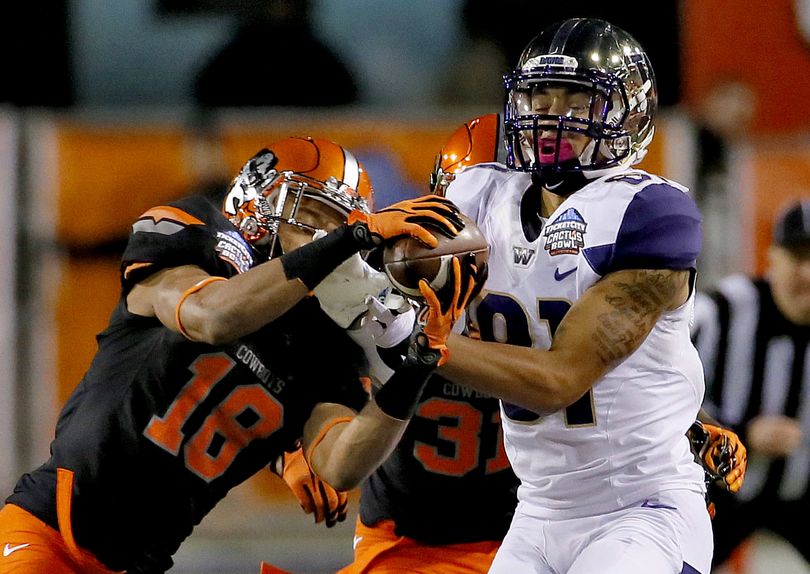 ••••••••••
• There is one bowl game today, one that should be of big interest to fans in Florida. Around here, not so much. East Carolina is meeting Florida in the Birmingham Bowl, an event I'm sure has been circled on your calendar for, I don't know, 13 minutes. The colleges exit the stage today for a couple of reasons. The bowls are winding down and the NFL playoffs are charging up. The pros take the field this afternoon, beginning in Carolina, where the NFC South champion Panthers, at 7-8-1, host the Arizona Cardinals, who were once 9-1 but are now 11-5. And without a quarterback. So there's that. Today's better game is about four hours later, when the Steelers and the Ravens play an AFC North game disguised as a playoff. The Steelers earned home field with a 27-17 win over Cincinnati last week – and a four-game season-ending winning streak. They are favored by just over a field goal, which means Las Vegas thinks this game is pretty much of a toss up. This is the type of day you have to be somewhat of a hard-core NFL fan to watch – or a fan of the teams playing. Neither matchup resonates too deeply around here where most everyone is taking a deep breath waiting for next Saturday's Seahawks' opener. Luckily, we have some college basketball to fill the void, with Gonzaga headed to Portland this evening and Eastern hosting Idaho State in the afternoon. As per usual, there is more than enough choices to get you through your day.
•••
• WSU: The Cougars opened Pac-12 play yesterday looking as if they were contenders for the conference crown. That lasted all of about a half-hour. Then the basket seemed to shrink. In the end, Stanford rolled to a 71-56 home victory. Jacob Thorpe was there and he has this game story as well as a video of Ernie Kent's postgame comments. ... Jacob also covered the news yesterday defensive lineman Xavier Cooper will enter the NFL draft with a story and a blog post. ... One more thing. Jacob has his morning post with links, including the Pac-12's bowl games from yesterday. ... The Cougars move across the bay tomorrow and face California, who opened Pac-12 play last night by getting past UW.
• Gonzaga: The Zags finish up their three-game, WCC-season-opening road trip tonight in Portland. Jim Meehan has an advance of the game.
• Whitworth: The Pirate men and women both won their Northwest Conference openers last night in Oregon.
• Chiefs: Spokane's seven-game winning streak ended early in Victoria last night, with the Royals racing to an 8-1 victory. ... Seattle got past visiting Tri-City in a shootout.
• Preps: The Rogers' boys began the day in first place in the Greater Spokane League. They ended it the same way after a 67-64 win over host Shadle Park. Greg Lee has the story while Tyler Tjomsland adds a couple photographs. ... We also have a GSL girls roundup as well as a roundup of other boys and girls action Friday.
• Seahawks: The Seahawks defense is really good. We all know that. It is also highly decorated, with Richard Sherman, Earl Thomas and Bobby Wagner all earning first-team All-Pro honors yesterday. Marshawn Lynch and Kam Chancellor was named to the second team. ... The Hawks also have some younger players who are emerging as forces. ... The coaching staff could change in the offseason. ... The Hawks learn defensive techniques from a lot of different sources.
•••
• We have a lot on our plate today. That's why the post was up so early this morning. We'll get it all done and then be right back here tomorrow. See you then ...
---
---