News > Features
With an Ozzy like that, who needs a Harriet?
Tue., April 12, 2005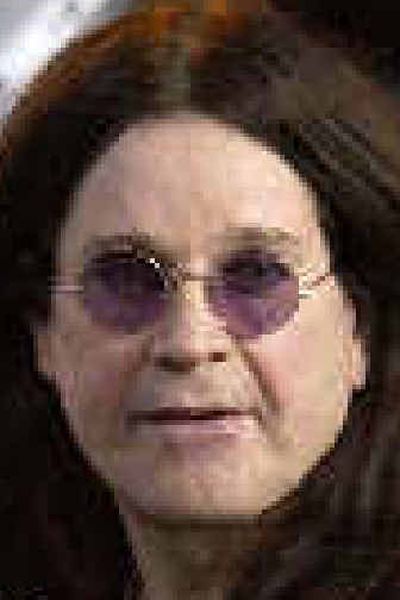 BRITAIN'S FAVORITE PARENTS are none other than … Ozzy and Sharon Osbourne. The Black Sabbath star and his wife topped a list of the folks Brits would most like to have as their own mum and dad, according to a survey by Britsh MTV.
Coming in dead last: newlyweds Prince Charles and Camilla Parker-Bowles.
The Osbournes, made famous through an MTV reality show, have suffered a string of health scares in the past year, including daughter Aimee being treated for a lump in her breast last week.
Sharon has fought colon cancer, Ozzy suffered a near fatal accident on a quad bike and kids Jack and Kelly are battling drug addiction.
This month, Ozzy celebrates one year free of alcohol and drugs.
"At one point, I drank four bottles of Hennessy cognac a day – and cocaine, speed, whatever," he said recently. "I'm a singer, but I smoked around the clock."
Hey, Chris – you're wired!
Chris Shelton, one of six remaining contestants on "The Apprentice," was arrested for disorderly conduct at a Tampa, Fla., hotel early Sunday after arguing about a cover charge at the bar.
Shelton, 22, who was celebrating his "Apprentice" success with friends at the Seminole Hard Rock Hotel & Casino, was released after posting $250 bail.
Although he has chewed tobacco during tasks and thrown tantrums at teammates, the young real estate millionaire was spared by Donald Trump on last week's "Apprentice" episode.
Just another desperate housecat
Eva Longoria of "Desperate Housewives" helped open a new Las Vegas lounge featuring the famous Pussycat Dolls on Saturday at Caesars Palace hotel-casino.
Armed with a horse whip, wearing knee-high leather boots and a zebra-striped miniskirt, Longoria introduced the sexy song-and-dance group with a provocative meow.
"I've always been desperate to be a pussycat," said Longoria, 30.
Guess she didn't want to join the club
Speaking of animals, model and reality TV star Anna Nicole Smith canceled a trip to Newfoundland to protest the killing of seals because of concerns about safety.
"Working with activists who are protesting on the ice floe last week and again this week, they found that the seal hunters became physically violent and actually attacked many of the protesters on the ice," said a PETA spokesman.
Go, Anna – really, just go!
And speaking of Anna Nicole Smith, her new gossip column has debuted in the revamped National Enquirer.
Saying Enquirer editors promised "they'd let me write whatever I want – as long as it was from the heart," Smith weighs in on everything from the recent fire at Ozzy Osbourne's house ("I freaked out") to TV journalist Pat O'Brien's stint in rehab ("I feel for you") to the rumors that Demi Moore is pregnant at age 42 by 27-year-old boyfriend Ashton Kutcher ("Wow! Go Demi! Go Ashton! Go age difference!")
The birthday bunch
Jazz musician Herbie Hancock is 65. Actor Ed O'Neill ("Married … With Children") is 59. Actor Dan Lauria ("The Wonder Years") is 58. Talk-show host David Letterman is 58. Singer-actor David Cassidy is 55. Actor Andy Garcia is 49. Country singer Vince Gill is 48. Singer Art Alexakis of Everclear is 43. Actor Nicholas Brendon ("Buffy the Vampire Slayer") is 34. Actress Shannen Doherty is 34. Actress Claire Danes is 26.
Local journalism is essential.
Give directly to The Spokesman-Review's Northwest Passages community forums series -- which helps to offset the costs of several reporter and editor positions at the newspaper -- by using the easy options below. Gifts processed in this system are not tax deductible, but are predominately used to help meet the local financial requirements needed to receive national matching-grant funds.
Subscribe now to get breaking news alerts in your email inbox
Get breaking news delivered to your inbox as it happens.
---